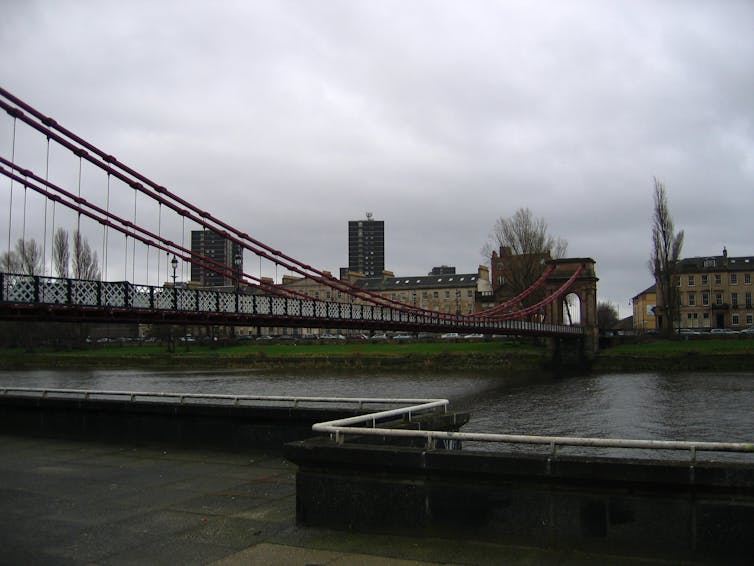 Aussie academics in all fields are used to travelling around the globe to attend conferences, network, sight-see and participate in social and educational pursuits. Before every Olympic Summer Games it is traditional to have a multi-disciplinary major international conference covering areas of sport and exercise science, sport medicine, sport coaching and related areas.
So here we are at the Scottish Exhibition and Convention Centre with over 1900 registered delegates at the International Convention on Science, Education and Medicine in Sport. It is five days of presenting research, networking, meeting with publishers to disseminate research and engaging in other collegial activities. Scottish hospitality has been a treat after one gets used to the local accent.
The highs have also been the networking opportunities. In some cases academics find new research leads on where to publish, organise new collaborative research projects and in my case I had a Deputy Director, Dr Ronald Klomp, from Fontys University in Holland fly in for half a day day from Amsterdam to meet me and start organising the details for an official exchange program between his uni and Victoria University. It is not a done deal but I was impressed he went to this extent as Australia is definitely the "flavour of the month" when it comes to where European uni students want to study on exchange.
Disappointments. The Glasgow weather. Wet, dreary and cloudy although it stays light outside till after 10pm. Also what is this disturbing unprofessional trend of academics having their abstract and presentation approved, registering for the conference and then having numerous "no shows". Several symposia, poster presentations and free communication paper sessions have been disrupted by this atypical trend.
Can other academics share a similar experience when going OS to big international conferences? Over 20% of the delegates who registered did not show up for their scheduled presentations or poster sessions. By the way all Aussie presenters (estimated at around 25 with six from my home institution - Vic Uni) did show up and present.
An observer from the IOC - who are a major backer of this event - Jocelin Sebastini was perplexed by this lack of professionalism within the academic community after attending my presentation in which four other presenters did not show up or even send apologies. In fact my chair was even a no show.
Biggest downer so far however was watching Adam Scott's unfortunate meltdown in the British Open golf. We watched it in a lounge with Scots, Brits, South Africans, Americans, Poms, Kiwis and others from around the world. I play this game and it is not easy especially at the professional level in a major. Adam will bounce back at some point so our celebrations will have to wait. The Scots here were of the opinion that Ernie Els - while not one of their own - was a worthy champion.
To follow will be research trends, some of the best featured presentations and other noteworthy events.