While the guests at the 2012 Man Booker Prize award ceremony dinner in London tucked-in to roasted leg of lamb, potato mille feuille, confit turnip and jugs of Madeira jus, I and book bloggers around the world sat with our blurry eyes glued to the @ManBookerPrize Twitter feed to be among the first to know this year's winner of the world's most anticipated literary prize.
Shortly after 6 a.m. Australian time Sir Peter Stothard - Chair of the judging committee and editor of the Times Literary Supplement - raised his glass (as we lifted our coffee mugs) to toast the winner of the 44th Man Booker prize: Hilary Mantel for Bring Up the Bodies.
Sir Peter said that the judges had made their final decision on Tuesday after a lengthy and forensic examination. The winning book is 'a very remarkable piece of English prose', he said, 'that transcends the work already written by a great English prose writer'.
'Mantel has recast the most essential period of our modern English history. We have the greatest modern English prose writer reviving possibly one of the best known pieces of English history'.
Bring Up the Bodies is the second instalment in Mantel's historical trilogy, following Wolf Hall, which itself won a Booker in 2009.
'Nobody, including me', Mantel said, 'expects a writer to do it twice. But it would not be human to not want to win'.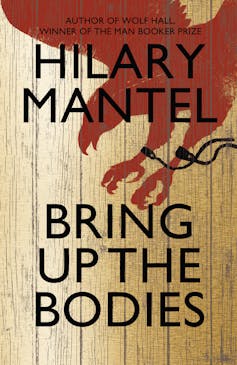 _'This is a bloody story about the death of Anne Boleyn, but Hilary Mantel is a writer who thinks through the blood', Sir Peter said. 'She uses her power of prose to create moral ambiguity and the real uncertainty of political life'.
Mantel's triumph makes her only the third person in history to win a double Booker and catapults her into the literary empyrean - along with Australian author Peter Carey, who lives in New York, and South African Nobel laureate, JM Coetzee, who lives in Australia.
But in the end Mantel's win came down to firsts: she became the first British author to win the Booker twice; the first author to win Bookers for back-to-back books; the first author to win for a sequel; and the first woman author in history to win two Man Booker prizes.
Mantel told reporters that Bring Up the Bodies was 'a more fully achieved book than Wolf Hall. Formally, it probably has the edge.'
At her win three years ago Mantel, 60, said she would be spending the £50,000 ($AU 78,000) prize money on 'sex, drugs and rock 'n' roll'. Today she joked it would be spent on rehab.
After a brief reappraisal she added: 'my pension, probably'.
Mantel now faces the daunting task of completely the final instalment in the trilogy, to be called The Mirror and the Light, which will continue Cromwell's story until his execution in 1540.
According to How to win the Booker prize, Will Self was best placed - statistically speaking - to take home this year's prize for the bravura achievement of Umbrella. But luckily for him, Self didn't really want to win.
'Personally', he said in the Huffington Post, 'it means very little to me' because, he admits, 'I am a miserable person. And I can't suspend disbelief in social constructs of any kind, as you might be able to tell from my fiction'.
Nevertheless, the boon to sales for a Man Booker winner is considerable. According to the BBC since 1996 every winning book has grossed more than $AU 1.5 million. Yan Martel's Life of Pi, which won in 2002 and has since been made into a film directed by Ang Lee, made just under $AU 10 million. Last year's winner, The Sense of an Ending by Julian Barnes, has sold more than 300,000 print editions in the UK alone.
According to the latest figures, Mantel's Bring Up the Bodies has sold more than a hundred-thousand copies, which is more than the other 11 Man Booker longlisted novels combined.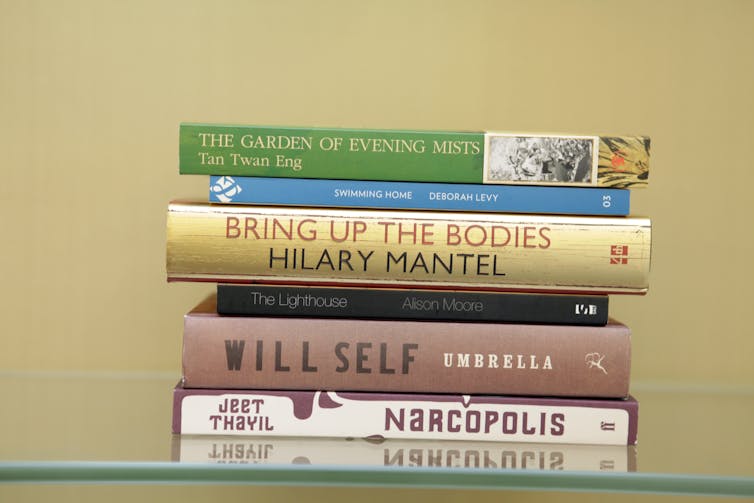 The 44th Man Booker shortlist comprised six authors: may their names be known to you and their books enjoyed.
Tan Twan Eng, The Garden of Evening Mists
Hilary Mantel Bring up the Bodies