Poets and writers get twice the sex of regular mortals, according to a study led by Dr David Nettle of the University of Newcastle upon Tyne.
The study, published in Proceedings of the Royal Society B, asked 425 men and women about their sexual partners, including one-night stands, and found the average number of partners for professional artists and poets to be between four and 10 compared with just three for non-creative professionals.
"Creative people are often considered to be attractive and get lots of attention as a result", Dr Nettle said. "They tend to be charismatic and produce art and poetry that grabs people's interests."
"It could also be that very creative types lead a Bohemian lifestyle and tend to act on more sexual impulses and opportunities, often purely for experience's sake, than the average person would. Moreover, it's common to find that this sexual behaviour is tolerated in creative people. Partners, even long-term ones, are less likely to expect loyalty and fidelity from them."
Maybe so, but as the Bad Sex in Fiction Award - Britain's most dreaded literary prize - has underscored since its inception twenty years ago: quantity can be a poor substitute for quality. The literati may well be getting more sex than the rest of the population, but if the hairy, wubbering, nosh-inspired sex of contemporary novels is anything to go by we should all settle down with accountants.
Literary Review journal, which hosts the Bad Sex Awards, claims that "the purpose of the prize is to draw attention to the crude, badly written, often perfunctory use of redundant passages of sexual description in the modern novel, and to discourage it".
The prize is not intended to cover pornographic or expressly erotic literature: "In a year in which the country's obsession with mummy porn, red rooms of pain and Christian Grey has reached fever pitch," the judges reassure, "Literary Review is proud to continue its gentle chastisement of the worst excesses of the literary novel".
In other words, E.L. James's Fifty Shades of Grey was deemed not eligible, nor in any need of further attention.
Past glories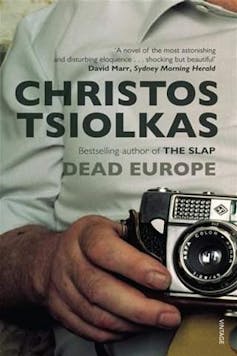 Last year Australia saw a favourite son, Christos Tsiolkas, slapped with a Bad Sex shortlisting for his bloodthirsty passages in Dead Europe, of which these sentences, paeans to the abject, are emblematic:
It's okay, I whispered … I was immersed in the slush of her moist meat … Her body stiffened but I forced her legs apart and pushed my face into her groin. The smell was overpowering. It was as if her cunt was a cellar filled with a heady store of wines and spirits, all emitting wafts of gaseous bouquets that recalled all the possible eruptions of the body. She smelt of farting and diarrhoea, shitting and pissing, burping, bile and vomit. I forced my tongue into this churning compost. Her blood was calling me.
Contentiously to some, Tsiolkas's Dead Europe lost to the novel Ed King, a retelling of Oedipal Rex, by David Guterson of Snow-Falling-on-Cedars fame. The narrator promises the reader big things:
Okay. Now we approach the part of the story a reader couldn't be blamed for having skipped forward to - "flipped forward to" if he or she has a hard copy, but otherwise "scrolled to" or "used the 'find' feature" to locate the part where a mother has sex with her son. Who could blame you for being interested in this potential hot part, and at the same time, for shuddering at the prospect of it?
but won the 2011 Bad Sex Award for awkward jobs like this:
He was waiting for a display of need. So she took him by the wrist and moved the base of his hand into her pubic hair until his middle fingertip settled on the no-man's-land between her "front parlor" and "back door" (those were the quaint, prudish terms of her girlhood), she got him on the node between neighbouring needs (both of which had been explored by johns who almost never tarried). She gave him this particular sign, this clear permission, and he began a careful prodding of her perineum, which was as good a starting place as any for Diane, because it instigated those processes of memory her sexuality required. It triggered memories with the uncanny force of déjà vu, and what she thought of, as Ed slaved away, was a boy from her village who had fingered her adroitly in a greenhouse thick with green tomatoes.
But just as Salman Rushdie's Midnight's Children was judged the Booker of Bookers in 1993, Rowan Somerville's second novel, The Shape of Her, wins (in my opinion) the BSA of BSAs.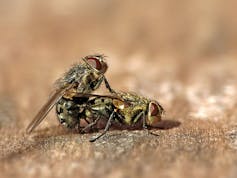 He could have won for this lurid but deadly sentence alone: "like a lepidopterist mounting a tough-skinned insect with a too blunt pin he screwed himself into her". But the judges were also impressed by his field notes - as typified by pubic hair "like desert vegetation following an underground stream" - and highlighted a passage that should caution writers against employing a sniffing possum as vehicle in a breast metaphor, especially if one intends to sup on it:
He unbuttoned the front of her shirt and pulled it to the side so that her breast was uncovered, her nipple poking out, upturned like the nose of the loveliest nocturnal animal, sniffing the night. He took it between his lips and sucked the salt from her.
In 2010 Somerville had the good humour and courage to man up to accept the honour in person: "There is nothing more English than bad sex", he said, "so on behalf of the entire nation I would like to thank you".
2012 shortlist juicy bits
She smells of almonds, like a plump Bakewell pudding; and he is the spoon, the whipped cream, the helpless dollop of warm custard.
The Adventuress: The Irresistible Rise of Miss Cath Fox by Nicholas Coleridge
In seconds the duke had lowered his trousers and boxers and positioned himself across a leather steamer trunk, emblazoned with the royal arms of Hohenzollern Castle. "Give me no quarter", he commanded. "Lay it on with all your might."
This is when I take my picture, from deep inside the loving. The Canon is part of my body. I myself am the ultrasensitive film – capturing invisible reality, capturing heat.
We got up from the chair and she led me to her elfin grot, getting amongst the pillows and cool sheets. We trawled each other's bodies for every inch of history.
The Quiddity of Will Self by Sam Mills
Down, down, on to the eschatological bed. Pages chafed me; my blood wept onto them. My cheek nestled against the scratch of paper. My cock was barely a ghost, but I did not suffer panic.
The Divine Comedy by Craig Raine
And he came. Like a wubbering springboard. His ejaculate jumped the length of her arm. Eight diminishing gouts. The first too high for her to lick. Right on the shoulder.
Now his big generative jockey was inside her pelvic saddle, riding, riding, riding, and she was eagerly swallowing it swallowing it swallowing it with the saddle's own lips and maw — all this without a word.
My hot pick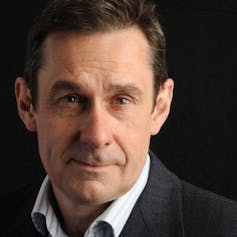 He began thrusting wildly in the general direction of her chrysanthemum but missing, his paunchy frame shuddering with the effort of remaining rigid and upside down. "The cartel, sells, to the global market", he panted. "The price is inflated because production has been capped!" She began to pant in unison with him… "Cartel evades export controls. Market capitalisation of western miners stays low. Massive, one-way, bet"… He switched to some ancient steppe language as he ejaculated, blubbering and incoherent. Chun-li faked an orgasm, keeping her mind focused on an eighth-century lyric of sadness.
The winner will be announced at a ceremony in London next month.