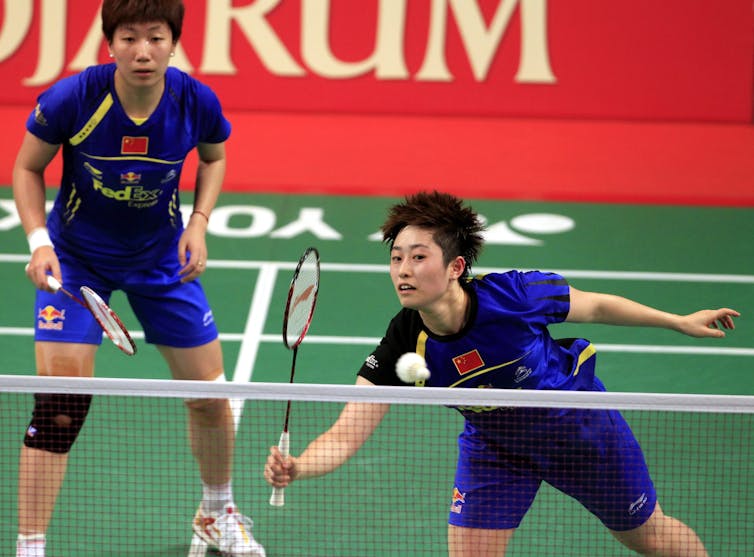 After a week of ups and down for our Australian Badminton players, we face an unbelievable scenario where players from China and Korea (countries in our group) in the women's doubles have been disqualified, pending an appeal, from the doubles contest.
In a farcical display, the pairs in four matches were "playing to lose", with the aim of improving their position in latter stages of the competition. While the result is still pending the outcome of an appeal, we should see our girls, Renuga and Leanne, play in the quarter finals.
Many are to blame here. The Badminton World Federation (BWF) draw does not help minimise the incentive of such occurrences. The scheduling of the top teams in a lop-sided round-robin often leads to a higher likelihood of match-fixing scenarios and dynamic scheduling can avoid this.
The players clearly, and importantly, were not trying to win. The sport deserves better than what we saw - deliberate faults, and ridiculous long shots.
But the players, and coaches, could reason that winning was a dis-incentive, as tougher opponents, or the players' compatriots, would face them in the next round if they topped or finished second in their group.
Let's hope our girls capitalise, and as we tag madly for the next matches, that success comes Australia's way.
For the last five years, Anthony and a team of RMIT University researchers have been analysing video to develop statistical models for training and tactics used with Australian badminton Olympians. RMIT researchers are also developing Olympic ratings and rankings to help in the evaluation of opponents, and likelihood of Olympic qualification.