Young adult (YA) fiction has come into its own. The past 20 years in particular have ushered in a new era of global prominence for the genre.
Twitter campaigns such as #weneeddiversebooks, have advocated for changes in the publishing industry to produce literature that honours the diversity of young lives. Readers' choice awards, such as Inky Awards and Goodreads Choice Awards have all boosted the genre. So have new YA-specific bestseller lists and literary awards such as the Governor General's Literary Awards in Canada and the Michael L. Printz Award for Excellence in Young Adult Literature in the United States.
While series such as Twilight and The Hunger Games jump-started YA's commercial success, many other titles offer deeply insightful and often humorous journeys into topics such as war, race, religion, sex and sexuality. These works offer young minds an antidote to the daily onslaught of social media feeds, encouraging deep and sustained engagement with contemporary issues — from the Black Lives Matter movement to bullying, homophobia and Indigenous identity.
Research has linked such books, and their bold treatment of difficult and uncomfortable issues, to rich classroom conversations on topics of disability, immigration and racism. Young adult fiction also facilitates identity development among adolescents and offers potential for engagement with empathy and cultivation of critical thinking.
As former teachers, and now education scholars, we suggest novels that we believe are must-reads for teens and also their parents. We showcase books from the U.S., Canada and Australia that empower the too-often silenced voices of young people.
A focus on Anglophone fiction is of course narrow in scope. In the Canadian context alone, Quebecois literature is gaining traction for its valuable yet routinely overlooked North American perspectives. Nevertheless, we wanted to highlight diverse and award-winning texts for young adults that have cemented the genre's newfound cultural significance.
These books broaden understandings of contemporary adolescent experiences and subvert commonly held stereotypes, as well as being commercially successful. They are modern classics that have revolutionized the genre — through their thoughtful reflections on humanity, agency and redemption.
Written by Angie Thomas. (2017, Harper Collins.)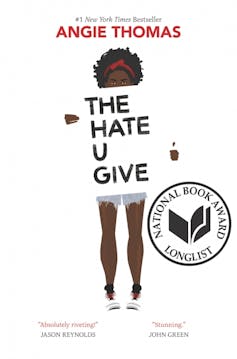 Lauded as a tribute to the Black Lives Matter movement, Angie Thomas's debut novel is as much a call to social justice as it is an intimate story of a young Black woman's struggle to belong.
Commuting between her Black neighborhood of "Garden Heights" and her predominantly white suburban high school, 16-year-old Starr never quite feels like herself. When she witnesses the murder of her unarmed friend at the hands of a white police officer, she is compelled to make a choice — about who she is and who she wants to become.
This novel could be set anywhere, but Starr's surprisingly funny account of activism is uniquely her own. As Thomas says: "I think that's the big takeaway from the book, is that Starr realizes her voice matters." There are not enough books so unapologetically honest and timely and this is one to be savoured and discussed.
Written by Mariko Tamaki. Illustrated by Jillian Tamaki. (2010, Groundwood Books.)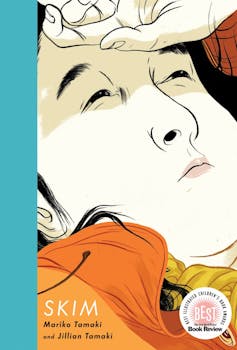 Skim is an inventive and highly praised (see below) graphic novel. It is set in an urban, private school for girls that is a staging ground for the journey of an increasingly depressed 16-year old Japanese-Canadian girl. Skim identifies as "goth" (it's the '90s) and is uncertain of her sexuality and place in the social world of her peers.
Skim's sardonic diary entries on bullying, homophobia and racism among her peer culture are deepened through a series of grey-toned comic panels that lighten as an unlikely friendship with a former antagonist develops.
The result is a deliberately ambiguous and uniquely compelling story of a particular time and place with universal resonance.
Written by Sherman Alexie. Art by Ellen Forney. (2009, Little, Brown Books for Young Readers.)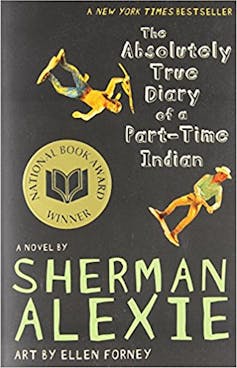 In his acceptance speech for the National Book Award, Alexie references, "that gorgeous loneliness and that splendid isolation" of his first encounter with a book about a child of colour. This sentiment perfectly encapsulates the underlying tension in his semi-autobiographical narrative — of a ninth grade Indigenous boy's decision to be educated off the Spokane Indian Reservation.
The protagonist — called Arnold at his school and Junior at home — infuses the novel's diary entries with cartoon-doodles and sarcastic reflections on his life.
But through his comic veneer of anecdotal zit-popping and girl-ogling emerges the constant strain of reconciling individual ambition with loyalty to cultural community.
Alexie's novel reveals the exquisite beauty of being able to tell your own story — even when the path there seems unimaginable or very lonely.
Written by Markus Zusak. (Reprint edition 2007, Knopf Books for Young Readers.)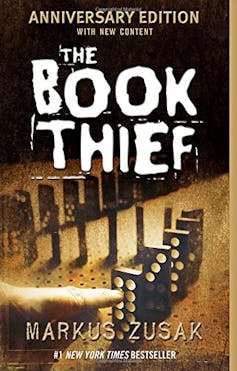 This New York Times bestseller is narrated by Death — so that readers experience an everyday German perspective of the Holocaust with excruciating poignancy and compassion.
Leisel is a young girl growing up during the Second World War who befriends Max, a complicated Jewish man hiding in the basement of her foster parents' house. Through this relationship and her own resilience, Leisel develops into a person Death comes to admire.
Zusak initially imagined his narrator differently but realized Death would tell the story "…to prove to himself that humans are actually worth it."
While potentially challenging for young readers, rarely will they find a book so well worth the investment.
Written by Miriam Toews. (2007, Vintage Canada.)
Winner of the 2004 Governor General's Award for Fiction and shortlisted for the Giller Prize, Miriam Toews' wry, often discouraging account of small town life was not initially marketed as a young adult novel. However, it has since been lauded as a coming-of-age story suitable for teens.
Narrator Nomi's Mennonite village home is far from spiritually inspiring. At 16 she finds herself living alone with her father after both her mother and sister run off, anticipating a lifetime of drudgery working at the local chicken plant. As she notes, "there are no bars or visible exits."
Yet despite its bleakness — exacerbated by Nomi's frequent drug use and tragic blend of dry wit and self-loathing — Toews' now classic Canadian narrative is ultimately about faith, self-reliance and choosing to believe in the promise of the future.