As Egyptians count the votes to choose their first democratically-elected President, their neighbours in Israel are in a sphincter-clenching hiatus to see which way the cards fall. The winner of the Presidency and his views on Egyptian-Israeli relations will have profound effects on the region.
At stake is nothing less than the continuity of the Camp David Accords of 1978. This historic deal showed the Arab world that there was a possibility of living with Israel. Moreover it brought Egypt closer to the West, a rapprochement that had profound economic benefits for the fiscally-shaky and over-populated state.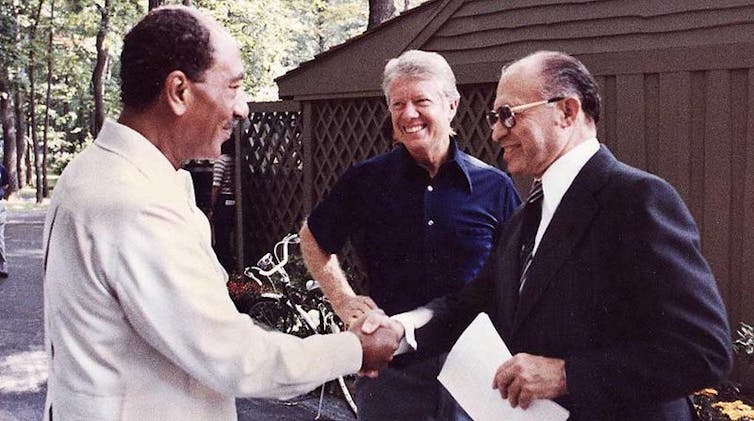 In an excellent wrap-up of what the elections could mean for Israel, Oren Kessler's article in Foreign Policy shows the slow degradation in Egypt-Israel relations that has been happening since the end of the Mubarak regime.
Many of the candidates have expressed negative attitudes towards Israel or gone further and referred to the Jewish state as an enemy or adversary. There have been calls for a fundamental re-examination of Camp David.
Egypt's influence amongst the Arab states is high and many of those who have gone through some sort of Arab Spring reform process will be looking to Cairo for cues on Israel. With the protracted demise of Syria on one side and an increasingly Islamist Egypt on the other, Israelis will be feeling nervous.
In a region with stability problems at the best of times, the Egyptian ballot boxes could make for the next landslide.