At a staff away day a few months ago we discussed well-being, both physical and psychological, in the workplace. I suggested, half tongue-in-cheek that we get a departmental dog – not practical on many levels, granted, but taking Rex or Rover for a walk could be one way to reduce stress. Walking a dog would be preferable to medicating – and studies into the benefits of pet ownership show how this can lead to you popping fewer pills.
The idea of using animals to treat mental health issues, of course, is nothing new. In 1796 the York Retreat regularly used animals in the treatment of mentally ill people. One of the first formal applications of the use of animals for human therapy was psychologist Boris Levinson, who in 1962 successfully used a dog to encourage mentally disturbed children to speak to him.
The physical and mental health benefits of pets – and especially dogs – are well known. With recent research showing that a lack of exercise was a higher risk factor for health than obesity, dogs may be one way to encourage all-important physical activity. They also provide company to ease loneliness and encourage social interactions between people – if you walk with a dog in a park you'll know how often other dog owners stop and talk to you. Dogs, then, are often mediators of social contact, which is a vital function in a society where people increasingly live alone.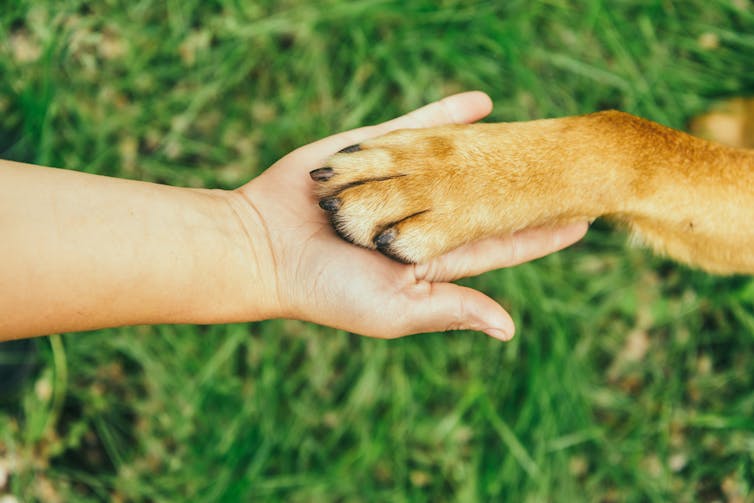 And so to the all-important cost benefit: taking advantage of the physical and psychological benefits that pet ownership brings is estimated to reduce UK healthcare costs by £1 billion, according to data published by the Society of Companion Animal Studies.
Emotional support – and controversy
In the US, the concept of pets as part of mental health therapy has been enshrined in law by amendments to the Americans with Disabilities Act 1990. This means that a dog or other animal that provides emotional support for a person being treated for a mental health issue can register the animal as an emotional support animal (ESA). Basically, this means an ESA under the law has to be treated like a service animal, such as a guide dog for blind people. So someone who has one has the right to live in any rented accommodation with the animal, travel with the animal by public transport, enter restaurants, and so on.
However, the law has attracted some controversy because the system is open to abuse. One New Yorker magazine journalist recently took a turtle to a museum, an alpaca on the train – and a drugstore – a snake to a boutique and a mini-pig to a fancy restaurant. This was all done using an "easily" obtained online letter from a medical physician following a virtual consultation in a bid to show how easy it was to get an ESA.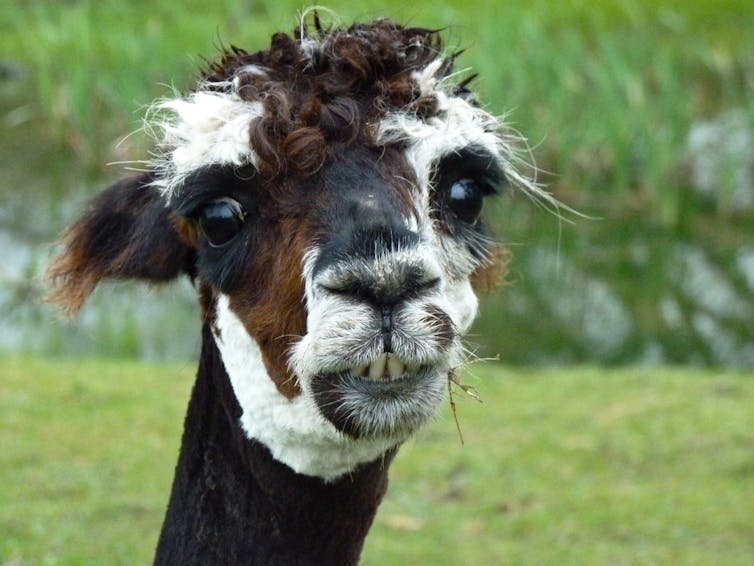 The other problem in the US with ESAs is that usually they are not trained to the immaculate standards of service animals. Another hoo-ha involved an emotional support mini-pig that defecated in the aisle while squealing wildly on a passenger plane before take-off. The pig and its owner were escorted off the plane, so proving that pigs cannot fly.
Most countries in the world only recognise service or assistance animals such as hearing dogs for the deaf and not ESAs. The experience in the US and the New Yorker journalist shows why this continues to be the case. This problem could be overcome by having a formalised national registration scheme – rather than paying money for a consultation to a medical physician who is known to be "very approving". If other countries were ever to recognise ESAs – a good thing giving the growing mental health problems in society – then these animal would need to be trained to the standards of service animals.
Psychological Assistance Dogs (PADS), a charity in the UK, aims to create a programme of assistance dogs using the standards applied to service animals. It's an excellent initiative. And again I think the focus on dogs as an appropriate species is correct. As much as I love snakes, turtles, mini-pigs and alpacas I'm not convinced that people should be wandering around the streets with them – no matter how much emotional support they provide.