The Sydney Film Festival concluded last night with the announcement of the winner of the Sydney Film Prize, a not insignificant award for best film in the Official Competition. It was awarded this year to Two Days, One Night (2014) directed by Belgian brothers Jean-Pierre and Luc Dardenne.
The anticipation of the winner among festival goers was greater this year than most, and I suspect the decision was quite difficult for the jury headed by Australian director Rachel Perkins.
In competition was Richard Linklater's Boyhood (2014) – for me, perhaps not of the calibre some US critics have suggested, though I remain in awe of the audacity of the experiment. The film manages to span 12 years of fictional time and 12 years of real time. Has cinematic time ever been so emphatically shown in a (relatively) commercial film?
Other highlights from the prize category include Locke (2013), a magnificent exercise in narrative style. Tom Hardy is scintillating as a man living through 90 minutes in which his life falls apart. The short running time transpires (at least visually) in a car, and almost exclusively through a series of phone calls.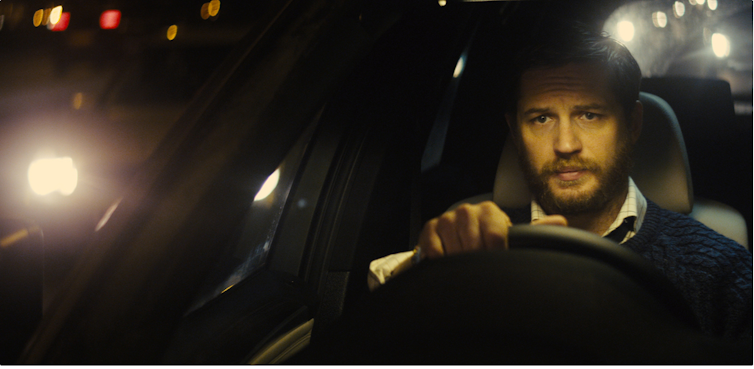 You would think such a scenario would be taxing on the spectator, but on the contrary, English director Steven Knight appreciates the subtlety of narrative form, which is rarely about structure per se, and always about the experience of space and time. Here we are confined to the interior of a BMW for the film's duration, and yet its story opens onto one intriguing frame after another, like an endlessly deferring puzzle.
The competition also included two quite interesting, even subversive genre pieces: Chinese director Diao Yinan's eagerly anticipated Black Coal, Thin Ice (2014), and Iranian director Shahram Mokri's very, very strange Fish and Cat (2013). Black Coal, Thin Ice is solid genre fare, though extremely uneven; several of the plot holes are quite astonishing in a film of such stylistic elegance.
What to say about Fish and Cat? I always salute cinematic experiment, and especially when it's pitched at the level of sophistication it is here. But a 135 minute-long take in the service of an ungainly narrative structure felt, simply, a labour. Mokri speaks about the film as the lead-up to a slasher-type scenario. In some ways, perhaps this is true. But I'm not sure Mokri is really interested in the genre as much as confounding audience expectations.
Having seen almost all of the films in Official Competition, I was pleased to see the prize awarded to Two Days, One Night, a deeply humanistic portrayal of a woman in crisis. The film has many of the stylistic signatures of the Dardennes and is all the richer for a magnificent performance from Belgian star Marion Cotillard. In some ways, it's a small film, but this mode of intimate realism is paradoxically elevated through its many complex layers.
I suspect the jury's decision will please most audiences of the prize category this year, many of whom were angered over the aberration of last year's award to Nicolas Winding Refn's Only God Forgives (2013), a screeching cinematic monument to style over substance. With Two Days, One Night, the Dardennes are again masters of minimalist style, and wonderfully generous with substance.
One last film deserves its own special mention. Richard Kuipers has done a fantastic job programming the Freak Me Out section of the festival over the last few years. I can't say I've admired each of the films he's selected, but then films that are expressly selected to "freak out" its audience should be hard to admire. I have an especially fond memory of Rutger Hauer in Hobo With a Shotgun in 2011.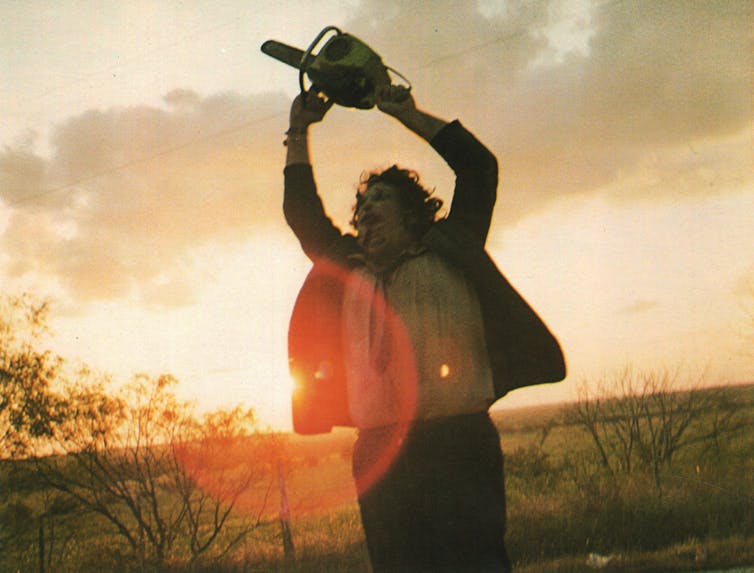 This year Kuipers programmed a digital version of Tobe Hooper's horror classic, The Texas Chainsaw Massacre (1974). Most horror films date. In fact, few genre films hold their allure even a couple of years after release.
But The Texas Chainsaw Massacre has only gained, and in enormous quantity. It's darker now decades after its original release. It's blacker with its unsettling humour and flagrant political incorrectness. It's also deeply confronting as a representation of social fears of the American South in the early 1970s.
Perhaps it is due to the lacklustre horror genre of the last two decades, but Hooper's film seared onto the screen a reminder of what horror can – and should – do to an audience. It should freak us out. Why else would we seek it out?
See more Conversation coverage of the Sydney Film Festival here.