Two serious, high-speed crashes on Stage 3 of this year's Tour de France reminded us of the pain associated with the world's greatest cycling race. Thursday's slower crash on Stage 6 robbed us of another leader. Germany's Tony Martin limped home in his yellow jersey with a broken collar bone much as his Swiss rival Fabian Cancellara had a few days earlier with cracked vertebrae. In the immediate aftermath of the pile-ups, there was a reminder too of the special culture that often exists in professional cycling. Stage 3 was neutralised, with riders asked to maintain a sedate pace to let injured cyclists catch up; Tony Martin's team mates lined up alongside him to push and cajole his pain-wracked body over the line.
Surely this is elite professional sport at its very best? And it is a decency combined with exceptional performance too. This Tour has already had a record-breaking ride on the first stage as Rohan Dennis delivered a staggering time trial performance. The Australian rider covered a 14km (8.6-mile) route round Utrecht in 14 minutes, 56 seconds – at an average of around 55kph (34mph).
But with the highs in cycling come the lows. The Astana team has struggled to keep its place in the elite of cycling this year after a series of scandals, and in pre-race tests their rider, Dutchman Lars Boom, showed low levels of cortisol. This can either be a sign of fatigue, or can sometimes signal evidence of cortisone use. However, cycling's governing body, the Union Cycliste Internationale (UCI) stressed that no rules had been broken and the rider said his use of an asthma inhaler prompted the test result.
Truth and reconciliation
Earlier this year, a UCI report and recommendations by the Cycling Independent Reform Commission (CIRC) into the causes of the pattern of doping that developed within cycling and allegations of ineffective investigation by official bodies was published. The report's findings predictably emphasised the need to control doping, which remains the scourge of professional cycling.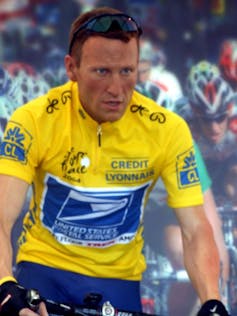 But despite the sport's reformist mood, for cynics and jaded fans alike, doubt is a tenaciously negative mindset to overcome. Indeed, one of the most worrying features of the UCI report was the acknowledgement by riders and by the report's authors that doping continues to be a significant problem – one professional rider even estimated that 90% of the peloton still dopes.
With this in mind, during this year's Tour it will be interesting to monitor whether any more speed records are broken. And with several riders now nursing injuries from the serious accidents of Stage 3, it will also be interesting to observe recovery rates as well as overall performances.
Going the distance
An issue which the CIRC report notably failed to address is arguably one of the most important underpinning drug use – competition design, notably the length of the race and of some individual stages. This year's Tour de France is nearly 3,400 kilometres long. For riders, this is a major test of endurance.
The challenge is further heightened by the average speed of the Tour, which for this year's event is likely to be around 40kph (25mph). And it is worth considering too that Tuesday's Stage 4 (the longest of this year's Tour) was a near 230-kilometre scramble from Seraing in Belgium to Cambrai in France. Significantly, 13 kilometres of the stage were cobblestones, one of the most difficult surfaces in professional cycling to ride on.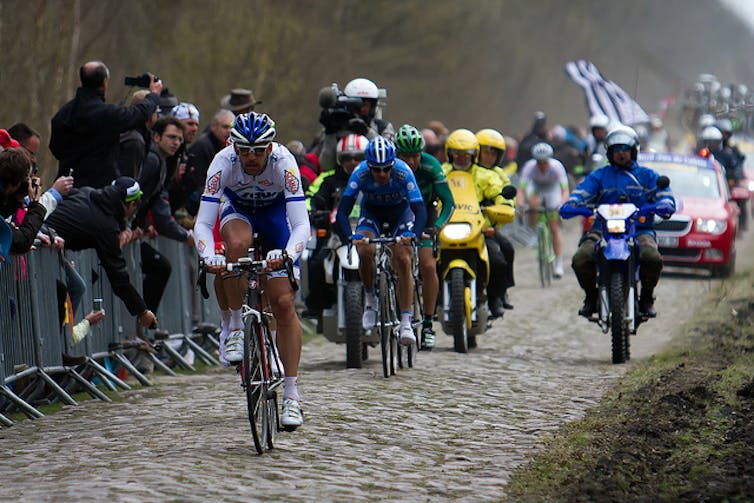 So for some of the rider's in this year's race, having been thrown face down into a Belgian ditch in excruciating pain on one day, they will then have had to wake up the next day and ride the race's longest stage across its worst surface. It is therefore unsurprising that these slender framed young men often feel the need to dope, especially as demands on them are not only to ride – they are expected to win as well. This raises some highly pertinent questions of the CIRC report, cycling in general and, indeed, the people like us who feast on professional cycling.
Business model
For the general public, this three-week soap opera is seductive and compelling. But the drama comes at a cost, most notably in the form of the riders' fractured bodies and souls. For those of us who care about other humans, this should be sufficient to change our view of how the Tour is run. It should certainly impact upon our view of doping and its causes.
For the event organisers, there are issues too, most notably pertaining to the Tour's business model. The main sources of revenue for the race come from sponsorship and hosting fees paid by towns and cities for stages. In order to deliver a return on investment, maximising the race's duration seems an imperative. The problem is, the longer and harder a day a rider has on his bicycle, the more likely he will be to aid his recovery through drug use.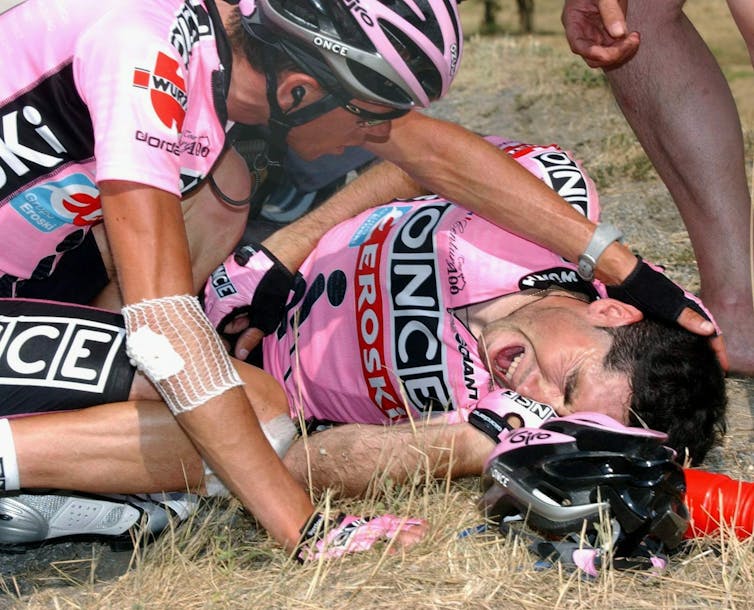 This is where the convergence of doping, competition design and governance becomes significant, not least in the way it shows that we are all complicit in cycling's ongoing travails. Stage 3 of this year's race made for great drama, but at what cost to the riders? Stage 4's cobblestones were designed to be the ultimate test in human endurance, but were actually tantamount to torture. And yet in spite of the carnage, sponsors and stage hosts will still seek to make the most of race's intensity.
Cycling can no longer find the solution at the tip of a needle. But in order to ensure that doping doesn't remain a viable option, then these more fundamental, structural issues around the sport must be addressed in a way that the CIRC report failed to. So, as you settle down to watch the next stage of this year's Tour de France in anticipation of ensuing speed and danger, it's time to consider the way our greedy consumption of the Tour's mystique is helping to feed its ongoing problems.