Public concern following the recent wave of shark attacks in WA initially prompted the government to respond with suggestions of a shark cull to reduce numbers in a misguided attempt to improve public safety in the water.
Outraged by this news, myself and a colleague, Barbara Wueringer, gathered the support of over 120 scientists, who work with sharks on a regular basis, to back a petition advising the WA government to adopt non-lethal shark mitigation measures.
In addition, we also set up a public petition, sponsored by Support Our Sharks, which gathered over 19,000 names of people opposed to the culling of WA's sharks.
The announcement this week by WA Fisheries Minister Norman Moore, that the State Government will invest more than $13.65 million into non-lethal shark mitigation strategies, came as welcome news.
The State Government has ruled out:
a major cull of white sharks to reduce numbers
any seal culling or relocation program
the creation of beach pools as a shark mitigation strategy
drum line programs to control white shark numbers.
The new proposal will include increased Surf Lifesaving WA (SLWA) helicopter surveillance patrols along Perth beaches and Rottnest Island, with additional services to begin soon in the southwest.
A text message alert system, similar to the one used by the Fire and Emergency Services Authority, will warn people in at-risk areas that sharks are around.
A dedicated Shark Response Unit will be established to tag sharks resident near popular swimming beaches. It would also assess technologies like shark repellent devices.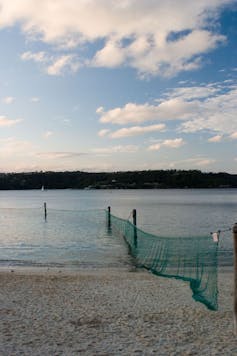 In addition, the WA Department of Fisheries will implement a community engagement strategy and media campaign to provide information about avoiding shark hazards.
While the WA Government does not currently support shark nets, the Department of Fisheries say that they will evaluate the effectiveness of shark nets used in the eastern states. We will keep a close eye on any proposals for shark net installations in WA, as there is no scientific evidence that they are an effective measure to improve public safety.
Shark nets give the public a false sense of safety when in reality sharks are free to swim around the nets, often getting caught as they leave the shallow "protected" areas. Shark nets are indiscriminate and catch any and all marine life that come in to contact with them, including dolphins, turtles, whales, manta ray, dugongs and even humans.
The WA State Government proposal for non-lethal shark mitigation measures is a great outcome for public safety and shark conservation. The shark mitigation measures outlined by WA Fisheries Minister Moore set a benchmark for other Australian states and will place WA as a national leader in beach safety and shark conservation.
On behalf of the 19,000 who signed the petition I would like to extend our sincere thanks to Norman Moore and members of the WA cabinet for reaching such a landmark decision. This is a great day for WA sharks and shark conservation worldwide.