Ohio made headlines when it became the second state to file a lawsuit against opioid manufacturers on May 31.
The suit names Purdue Pharma, Endo Health Solutions, Teva Pharmaceutical Industries and subsidiary Cephalon, Johnson & Johnson and subsidiary Janssen Pharmaceuticals and Allergan.
Ohio's legal theory is based on a straightforward and compelling argument: The state and its citizens have suffered significant harms from the opioid epidemic, which was caused in large part by drug companies' calculated scheme to overstate the benefits and downplay the risks of opioids.
Reactions to the lawsuit have been mixed. Some commentators heralded the move as a way to address opioid manufacturers' allegedly fraudulent conduct. Meanwhile, others characterized it as a political attempt to gain reputation points or shake down deep-pocketed drug companies.
Indeed, the timing of Ohio's lawsuit is noteworthy. Shortly after filing the case, Attorney General Mike DeWine announced that he was running for governor. DeWine, 70, a well-known Republican in the state, served two terms in the U.S. Senate before being unseated by Sherrod Brown in 2006. Going after opioid manufacturers is certain to be a prominent talking point during DeWine's campaign.
Putting politics aside, however, does the case have a legal leg to stand on? Being a professor of law and public health at Ohio State University, I was curious to unpack the legal theories of the case.
The lawsuit is likely to be closely watched across the country, as many communities have been devastated by the opioid epidemic. In 2015, opioids killed more than 33,000 in the U.S. Public health officials estimate that over two million Americans are abusing the drugs. Rural communities have been hit especially hard.
A public nuisance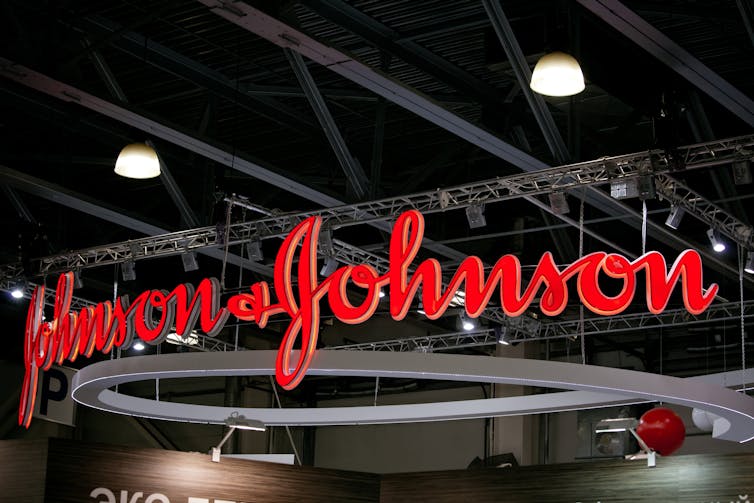 Ohio's first contention is that drug companies have caused a "public nuisance." That, in general terms, is when an entity engages in conduct that substantially threatens society's health, safety or welfare.
The state grounds this claim on a state statute, the Ohio Product Liability Act, and on common law principles. Common law principles are legal doctrines that are not codified in a statute but rather have evolved over time from court opinions.
Ohio alleges the companies "misrepresented the benefits of opioids for chronic pain and fraudulently concealed, misrepresented, and omitted the serious adverse effects of opioids, including the addictive nature of the drugs." In turn, Ohio argues that drug companies knew or should have known their actions would cause substantial and unreasonable harm to the public.
These harms include lost lives, increased demand for emergency services and health care, increased crime and need for law enforcement, broken families and unrealized economic productivity.
Health care fraud
Ohio also has several claims related to health care fraud, though each rests on the contention that the drug companies acted deceptively to downplay risks and inflate prescriptions.
For example, Ohio turns to a state consumer fraud statute, the Ohio Consumer Sales Practices Act. Under this statute, it is illegal for a company to make false or deceptive statements that cause a consumer to buy a product that they otherwise would not have.
The complaint notes that Ohio's citizens spent over US$200 million on opioids between 2006 and 2016. The state alleges that many of these purchases would not have been made had the manufacturers not made false or deceptive statements.
The lawsuit also contends that the conduct of the drug companies implicates Ohio's Medicaid fraud statute, which prohibits conduct that causes doctors to submit claims for Medicaid payment for drugs that are not medically necessary.
Ohio's Medicaid program spent nearly $175 million on opioids from 2006 to 2016. Furthermore, the state has spent millions treating opioid-related side effects and addictions.
For the Medicaid fraud claim, Ohio alleges that the manufacturers' false and misleading statements caused doctors to overprescribe opioids and induced the state to pay for the unnecessary prescriptions.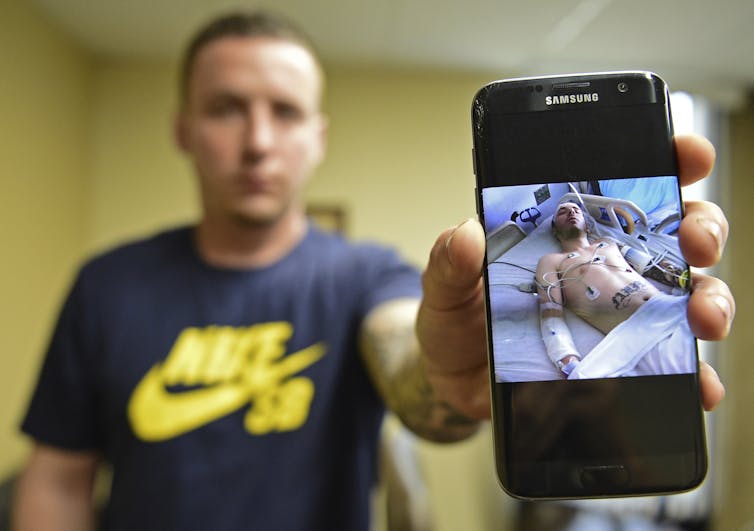 Finally, the lawsuit alleges a claim based on Ohio's Corrupt Practices Act. This claim is analogous to a conspiracy charge, whereby the defendants are alleged to have worked together to improperly inflate their profits. The state alleges that four opioid manufacturers – Purdue, Janssen, Cephalon and Endo – engaged in a joint marketing enterprise to mislead the public about the benefits and risks of opioids.
In part, the state argues, this marketing scheme involved paying physicians to promote opioids and downplay the risks.
Challenging questions
A key thread running through each of the claims is that the drug companies concealed or downplayed the risks of opioids.
In their defense, the companies certainly will point to the warnings that accompany opioids and to the state of medical knowledge regarding best practices for when opioids should and should not be prescribed.
As to the warnings, the U.S. Supreme Court has ruled that manufacturers of brand name drugs have a legal obligation to update warnings once new information is obtained. This obligation applies even if the new information is based solely on a new analysis of previously known data. The companies do not need to seek FDA approval to strengthen the warnings. So, key questions will be whether drug companies knew of additional risks or failed to disclose risks in a timely manner.
Another key question will be whether the companies caused overprescription of the drugs. And, if they did, does the law hold drug companies accountable when an individual uses opioids in a way that their doctor did not prescribe them? Moreover, are drug companies responsible when a physician prescribes a drug for a condition for which it was not FDA-approved?
As to the latter issue, the court must examine closely how drug companies marketed opioids. In particular, the court will analyze whether the companies endorsed the use of opioids for conditions other than those for which the drugs were FDA-approved. In many circumstances, it is illegal for a drug company to promote its drug for off-label uses. At the same time, however, physicians are free to prescribe drugs for conditions (or at dosage levels) other than that identified on the drug label.
In 2007, Purdue Pharmaceuticals, one of the drug companies named in the lawsuit, settled a case where it was alleged to have misled regulators, physicians and the public about the risks of Oxycontin, an opioid pain medication. Purdue and other opioid manufacturers have also settled similar cases.
These settlements, however, can cut both ways. The cases represent examples where drug companies hid the ball on risks. However, the settlements also bring into the public sphere the fact that opioids are addictive and carry serious risks.
As lawsuits similar to Ohio's are being filed across the country – for example, by the city of Dayton, state of Mississippi and counties in New York and California – opioid manufacturers will be mindful of the implications of settling before a court rules on the legitimacy of the underlying legal theories. As these nuanced legal issues play out under different state laws, the winner of the disputes may vary.