Australia is renowned worldwide for our venomous and poisonous creatures, from snakes, spiders and ticks on land, to lethal jellyfish, stingrays and stonefish in our waters. Even the shy platypus can inflict excruciating pain if handled without due care.
Yet while injuries and deaths caused by venomous snakes and jellyfish are often sensationalised in the media, and feared by international visitors, a recent review found that very few "deadly" Australian animals actually cause deaths. Between 2000 and 2013, there were two fatalities per year from snake bites across Australia, while the average for bee stings was 2.2 and for jellyfish 0.25, or one death every four years. For spiders – including our notorious redbacks and Sydney funnel-webs – the average was zero.
Snakes nevertheless strike fear into many people who live in or visit Australia. When we have a higher risk of injury or death from burns, horses, bee stings, drownings and car accidents, why don't we fear these hazards as we do the sight of a snake?
Snakes and statistics through history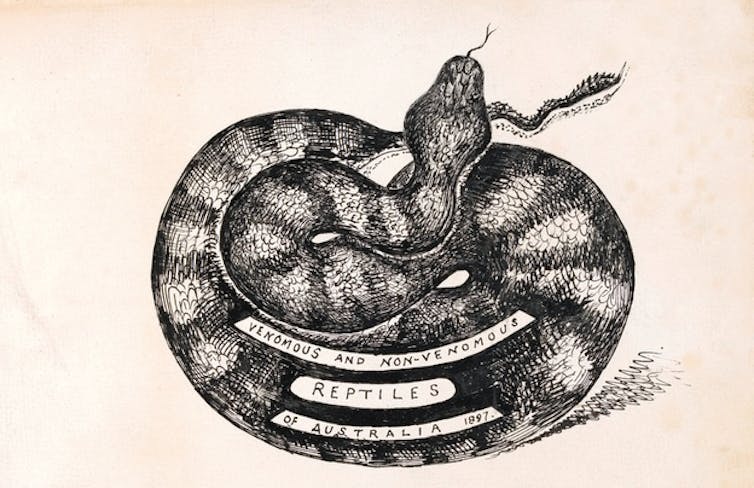 When settlers arrived in Australia in the late 18th century, they believed that Australian snakes were harmless. By 1805 it was accepted that local serpents might kill humans, but they were hardly feared in the same way as the American rattlesnake or Indian cobra.
Until the 1820s, less than one human death from snake bite was recorded each year; in 1827 visiting surgeon Peter Cunningham remarked that:
…comparatively few deaths [have] taken place from this cause since the foundation of the colony.
Similar observations were made into the 1840s. What the colonists did note, however, was the significant death toll among their "exotic" imported animals, from cats and sheep to highly valuable horses and oxen.
By the 1850s, living experiments in domestic creatures – especially chickens and dogs – were standard fare for travelling antidote sellers. Given the popularity of these public snake bite demonstrations, from the 1860s, doctors and naturalists also took to experimenting with captive animals. It was during this period that official statistics on deaths began to be collated across the Australian colonies.
One sample from 1864–74, for instance, reported an average of four snake bite deaths per year across Victoria, or one death per 175,000 colonists. In contrast, during the same period one in 6,000 Indians died from snake bites each year; little wonder that around the world, Australian snakes were considered trifling.
The 1890s represented a dramatic period of divergence, though. On one hand, statistical studies in 1882–92 suggested that on average, 11 people died annually from snake bite across Australia. Similar data compiled in Victoria led physician James Barrett to declare in 1892 that snakes posed "one of the most insignificant causes of death in our midst". On the other hand, by 1895 standardised laboratory studies, aimed especially at producing an effective antivenom, saw a global recognition that Australian snake venoms were among the most potent in the world.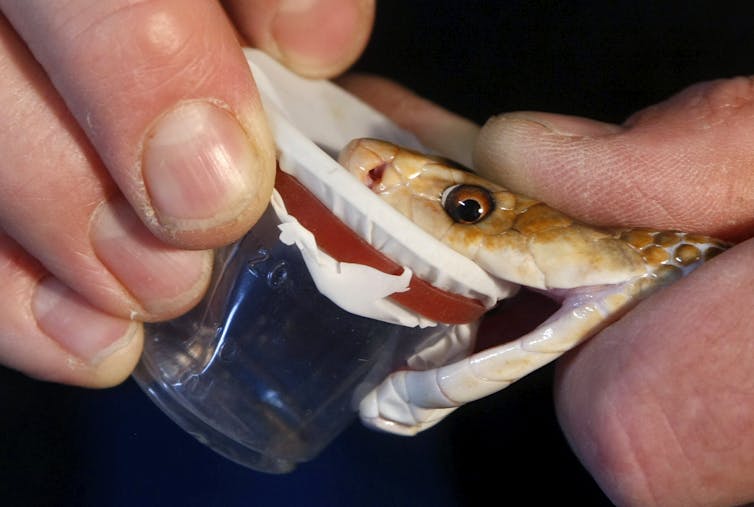 In Sydney, physiologist Charles Martin claimed that Australian tiger snake venom was as powerful as that of the cobra. In 1902, his collaborator Frank Tidswell ranked local tiger snake, brown snake and death adder venoms at the top of the global toxicity table.
Over the ensuing century, this paradox has remained: why do so few Australians die from snake bites when our serpents have the world's most potent venoms? Why aren't they more deadly?
Deadly fear
Scientific research has delivered ever-expanding knowledge about venoms, what they do, how they work, how they affect us clinically, and their comparative "potency" based on animal studies. In response we have introduced first aid measures, guidelines, effective clinical management and treatment, which in Australia forms one of the world's best emergency health care systems.
In contrast, countries where snakebites cause far more deaths generally face challenges in accessing affordable essential medicines, prevention and education options.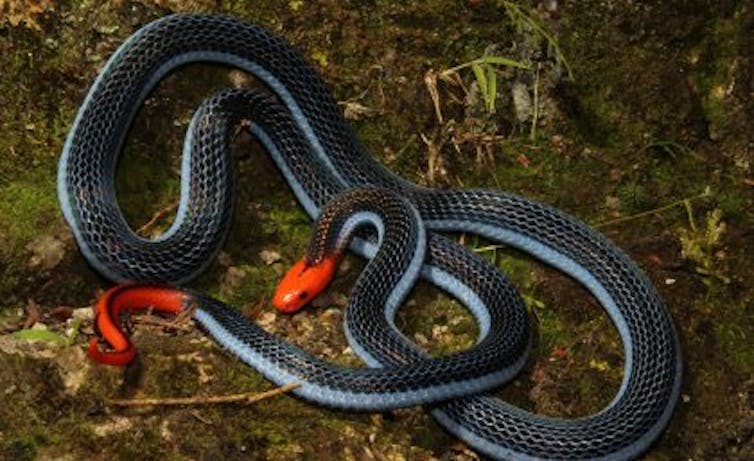 Snakes form an essential part of their ecosystems. They do not "attack" humans, mostly being shy animals, but are defensive and prefer to escape.
It would seem that venom potency is not a good measure of deadliness, and it may be a combination of our history, behaviour and belief that creates a cultural fear.
Without understating the potential danger posed by venomous snakes, what we offer instead is reassurance. As nearly two centuries of statistics and clinical experience suggest, most snake bites in Australia are survivable, if managed quickly, calmly and effectively. In fact, encounters with humans all too often prove deadly to the snakes themselves – a paradox that is within our power to change.
---
The authors are presenting on this topic at the upcoming Emerging Issues in Science and Society event at Deakin University's Downtown campus on 6 July 2017. Sponsored by the Australian Academy of Science and Deakin University's Science and Society Network.
The event brings together scientists with humanities and social science scholars to discuss common questions from different angles. For more information on the event and to book tickets see the event's website.