The horrific crash involving a transport truck and the bus carrying the Humboldt Broncos junior hockey team on April 6, 2018, has focused a lot of attention on a risky profession.
Jaskirat Singh Sidhu, the truck driver involved in the crash, has now been charged with 16 counts of dangerous driving causing death and 13 counts of dangerous driving causing bodily harm.
Truck drivers are involved in about one-fifth of accidents in Canada each year. And the risks of the profession — to drivers themselves and to the public — go far beyond collisions.
As a road safety researcher, I have been funded by Transport Canada, the Canadian Institute of Health Research and the Alberta Ministry of Labour to investigate the health and wellness of truck drivers. My research shows that truck drivers are exposed to many risks affecting their health and their ability to drive safely, due to the nature of the job and the job market.
Heavy loads, poor diet, fatigue and stress
Truck drivers often work between 14 and 16 hours per day and have to load and unload their own trailers, often resulting in back injuries.
Proper diet is a problem because finding truck stops with adequate parking is difficult, and finding access to healthy foods is even harder.
There is not enough time in a driver's day to find grocery stores with healthy food because if they do they may be delayed and miss their delivery, which may result in loss of money or loss of their job.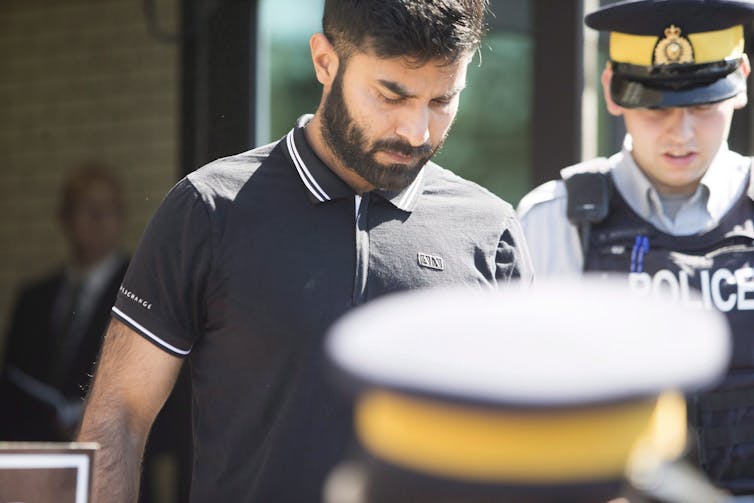 Many drivers are exposed to health risk factors including long sedentary periods, lack of exercise, poor diet, fatigue and stress — which can in turn lead to various medical conditions such as hypertension, obesity, stroke, sleep apnea and diabetes.
In fact, almost half of all truck drivers have a combination of these risk factors and medical conditions. Many of these medical conditions such as sleep apnea are directly linked to crashes.
As a result, truck drivers are a leading group for submitting worker compensation claims in Canada and the United States and their injuries cost the health-care system millions of dollars in physician visits, treatments and medication use.
Novice drivers, with inadequate training
Truck driving is the second most common occupation for men in Canada. However, many skilled truck drivers who have been working for many years are now faced with health challenges, either from being injured or from developing medical conditions.
With many skilled employees not able to work, truck companies are faced with issues such as absenteeism and loss of worker productivity. This is making it necessary for companies to hire more drivers.
One solution is to recruit younger drivers who are healthy. While there are many advertisements for truck drivers, young adults are not applying for these jobs in sufficient numbers, perhaps because they are aware of the health and safety challenges.
Because of the shortage of drivers, some companies are relaxing their employment criteria and hiring novice drivers, but often without adequately training them.
The courts will have to determine if this might have been a factor in the Humboldt tragedy, where the driver charged in the collision was young and inexperienced. The company was also newly established and trying to get off the ground, and needed workers to begin driving routes as soon as possible.
A health and training overhaul
Until the health issues and the job training of truck drivers improve, the challenges of the trucking sector will not disappear.
The sector needs health and wellness programs, together with changes to the environment for drivers — such as more truck parking and better access to healthy foods.
The sector urgently needs new company policies that incorporate more flexible work hours and more intensive training.
This would result in companies retaining and recruiting drivers who can better contribute to the safety of our roads.
Currently, Ontario is the only Canadian province with regulations requiring adequate driver training, while Saskatchewan hopes to have a plan in place by early 2019.