Most experts agree Australia's health financing system needs a reboot to reduce the distortions and inefficiencies created by the overlapping coverage between Medicare and private health insurance.
Any new such financing system would need to carefully balance competition and choice, with affordability of coverage and equal access to quality care. It also needs the flexibility to respond to changing health-care needs.
One solution is to allow individuals to opt out of Medicare and require them to buy private health insurance. This voluntary opt-out model, with risk-based government subsidies, would make private cover fully substitutable for Medicare.
Fragmentation and overlap
A striking paradox in the current public/private mix in health care financing in Australia is that almost 50% of Australians have two insurances: Medicare and private health insurance.
These insurances partly overlap for hospital entitlements. But nobody can purchase full coverage for health-care costs. General practice care is funded by Medicare, but because GP fees are virtually uncapped and private health insurance is legally precluded from paying for these services, individuals may face high out-of-pocket costs at the point of service.
Insurers aren't involved in coordinating effective and efficient primary care interventions for patients – particularly those with chronic diseases – to benefit from care as a continuum. And because patients with private health insurance can go on to choose their doctor and hospital, GPs can't fully exercise their gate-keeping functions.
Another quirk of the current system is that private patients admitted to public or private hospitals face gaps in payments covered by private health insurance doctors' fees, hospital stays and equipment. These gaps are not fully "known" before the treatment occurs are on top of other out-of pockets payments structural to the insurance policy, such as premiums and excesses.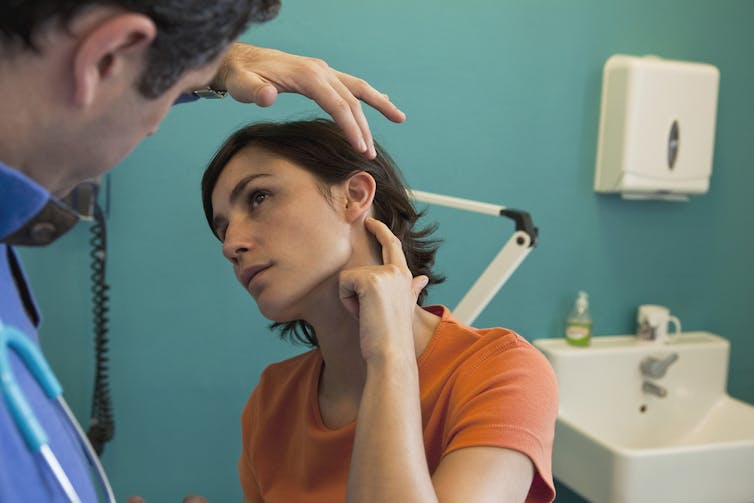 Of course, there are sound arguments for not having full coverage of all potential health-care costs. The "moral hazard" of using more or more expensive services when someone else is paying the bill can be mitigated by making consumers responsible for part of their health care bills.
But such design is questionable on both equity and efficiency grounds. People on low-incomes, for instance, might forgo necessary care, like going to the GP today, which might result in more costly treatment at hospital later on.
Others might decide not to use private health insurance and join the queue in the public hospital system to avoid the risk associated with "unknown" gaps. But in so doing they will affect overall waiting times and quality by delaying treatment.
The present design hasn't (yet) shown to be effective in reducing the pressure on public finances or in providing stakeholders with the right incentives to maintain a stable and reasonable waiting times in the public sector.
In addition, it hasn't structurally dealt with the problems of stability in the private health insurance industry and the long-term scenario of a two-tier system, where the wealthy have stronger incentives than the less well off to take out private health insurance.
This problem wasn't addressed by the Howard-era changes to the private health insurance rebate and the Medicare Levy Surcharge. Nor has it been mitigated by the recent introduction of means-testing. And it will potentially be reinforced as publicly participated funds (such as Medibank) have been privatised, increasing competition in the market.
Opting out of Medicare
Allowing individuals to voluntarily opt out of Medicare and require them to buy – and solely rely on – private health insurance is one way to address the above distortions. It would also encourage efficiency and choice, while keeping up standards of care and guaranteeing affordability.
Australians would be given the opportunity to choose between public or private insurers, with Medicare acting as the default fund. Those choosing to opt out would receive a risk-adjusted subsidy towards the cost of their premium.
Risk-adjusted subsidies would reflect the expected costs of health services contained in the statutory benefits package that are standard and compulsory for all operating funds to provide, including Medicare. As a result, high-risk individuals would receive larger subsidies than people who are low-risk.
Risk-adjusted subsidy schemes have been in place in various forms in Switzerland, the Netherlands and Germany since the 1990s. These programs have delivered universal access while maintaining high-quality health-care services, even during the global financial crisis.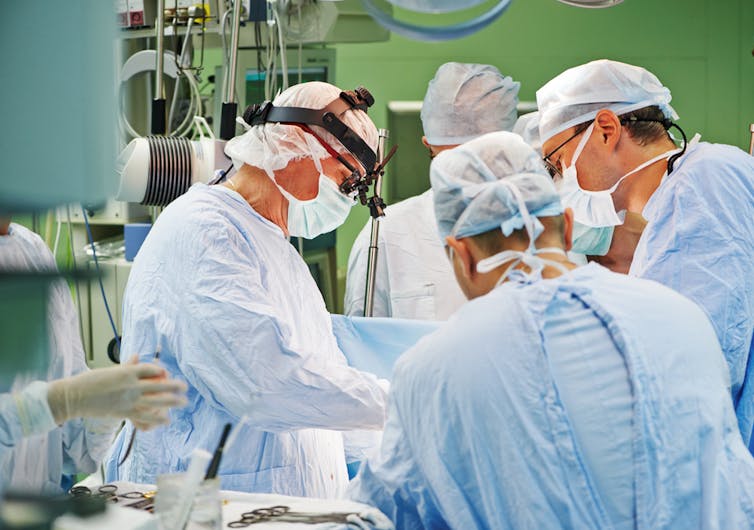 In Australia, such a scheme would provide stronger incentives for efficiency, a more stable private health insurance market with affordable premiums, and a reduction in waiting lists in the public sector. Under the new scheme, public and private services would be substitutable by both Medicare and private health insurance holders.
The scheme would require open enrolment, meaning Medicare and private health insurers must accept applicants without any discrimination. And, importantly, private health insurers would have to cover all types of health services specified in a nationally defined statutory benefits package (identical to Medicare's) and cover all related expenses.
The current regulatory restrictions and subsidies for private health insurance would be replaced by risk-adjusted subsidies and, if necessary, by mandatory reinsurance and premium bands constraining the allowable variation in premiums.
Australian health-care system faces many real challenges. We need a coherent vision followed by consistent action to design and implement the policy changes necessary to guarantee a modern, sustainable and durable health-care financing system capable of responding efficiently and equitably to the evolving needs of Australians.
---
Click on the links below to read the other instalments of Private Health Insurance in Australia:
Can private health insurers justify a 6.2% premium increase?
INFOGRAPHIC: A snapshot of private health insurance in Australia
Explainer: why do Australians have private health insurance?
Private health insurance 'carrot and stick' reforms have failed – here's why
If the government wants price signals, it should stop supporting health insurance