While writing our book, Ingmar Bergman at the Crossroads: Between Theory and Practice, several filmmakers shared stories with us of the impact the legendary Swedish director had on their own work.
One was the Taiwanese-American film director Ang Lee. Lee travelled to the Ingmar Bergman film festival held every summer on one of Sweden's most remote sea islands, Fårö, in 2006. He was hoping to meet up with the legendary Swedish film director in person, then still going strong, aged 88.
Here was Bergman, director and writer of such sombre film classics as The Seventh Seal (1957), the iconic medieval drama with a pale-faced, black-cloaked Death walking amongst humans and the starkly realistic divorce drama, Scenes from a Marriage (1973).
What could he possibly have in common with Ang Lee, director of blockbuster action hits such as Crouching Tiger Hidden Dragon (2000) and Hulk (2003)?
At first Bergman was against the idea of meeting. That was until he saw The Ice Storm (1997), Lee's masterpiece on American suburbia in the 1960s. Lee for his part knew exactly why he hoped for a meeting.
As he explains in the foreword to our book, he was an 18-year-old student in Taipei when he happened to see The Virgin Spring (for which Bergman which won the Oscar for best foreign language film in 1961). His life, he writes, "changed forever".
Lee found himself "touched, in connection with someone and something new, something that would stay with me for the rest of my life".
At the film festival in Fårö, when asked how he felt now that he found himself in the rocky landscape that he admired in Bergman's minimalist films of the 1960s Lee responded: "I'm still surprised that it's not in black and white!"
A droll answer, but precise. If nothing else, it illustrates how much Bergman was, and still is, a "director's director". As we invited contributors to our book, we were delighted that other prominent filmmakers readily agreed to be part of our project.
Other filmmakers on Bergman
One was James Schamus, Ang Lee's scriptwriter. He homed in on Bergman's contradictory notions of authorship by focusing on his longtime creative collaboration with actress Liv Ullmann. He argues that she can, in effect, be regarded as a co-director of his films.
The legendary German film director Margarethe von Trotta explained how she looks at Bergman's work from a director's point of view. She also attested (just like Ang Lee) to an affinity across geographical and cultural boundaries.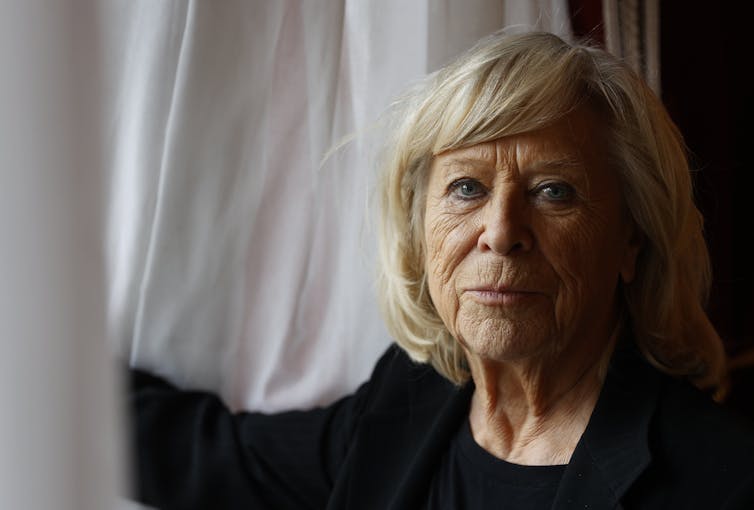 Canadian director Atom Egoyan confirmed that he too was inspired by Bergman when starting out as a young director. Just like Bergman, he chooses to work closely with his actors.
These artists contributed their behind-the-scenes knowledge of Bergman and his practice to our book. The next step was to connect them with academics, including renowned philosopher and film scholar Paisley Livingston, musicologist Alexis Luko and playwright and performance studies scholar Allan Havis.
Bergman and power
But the aim of our book was not to simply pay Bergman (yet more) accolades. An insider's perspective inevitably also lent itself to scrutiny of the director's more problematic aspects.
Longtime Bergman collaborator Måns Reuterswärd (who produced Bergman's rendering of Mozart's opera The Magic Flute in 1975) revealed for the first time, for example, the artistic conflicts between Bergman and the perceived demands of the musicians, singers and conductor Eric Ericson.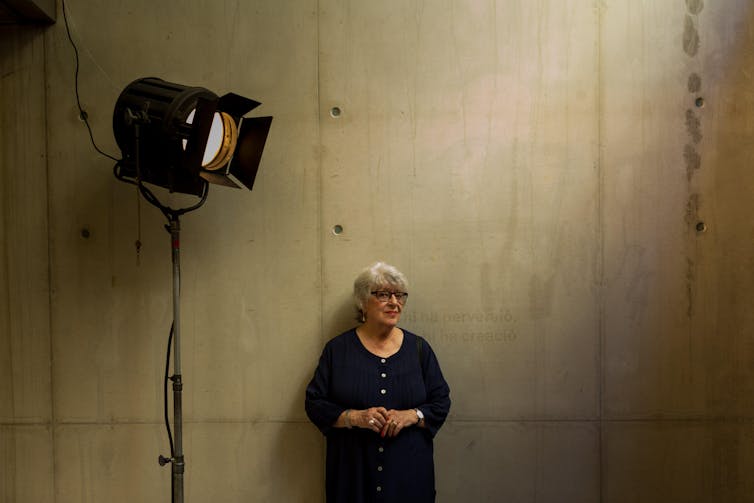 Film producer Katinka Faragó, who worked on Bergman films from the 1950s, including Wild Strawberries (1957) and four-time Oscar winner Fanny and Alexander, (1984), offered vivid recollections of studio technicians becoming the target of Bergman's wrath. She openly discussed Bergman in the light of the #MeToo movement.
The clear memories of these two octogenarians has proved a treasure trove of never before published information from on and off the set. What stands out in their recollections is the power that was both afforded to, and certainly wielded by, Ingmar Bergman by the Swedish film industry and cultural life at large – for good and for bad.