There aren't many places you can find musical robots, an Arctic smellscape and an art gallery for babies. But for one week in September, all of these and more were in Brighton for the annual British Science Festival. Naturally curious, The Conversation went along.
Our team of editors spoke to many of the academics appearing at the festival – and in this episode of The Anthill, we'll bring you the highlights.
First up, the mind-bending project of Winfried Hensinger, a quantum physicist at the University of Sussex who is trying to build a quantum computer. He explains what quantum computing is – and its potential.
Colin Smith, a genomics expert at the University of Brighton, tells us why he was the first person in the UK to donate his entire genome to the public under open consent – waiving all rights to anonymity in the process.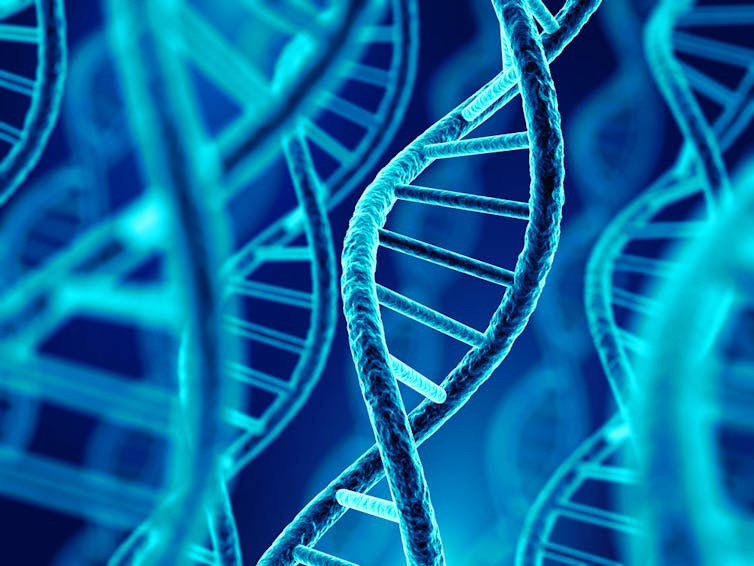 We also hear from Anna Williams, a forensic anthropologist at the University of Huddersfield who thinks UK academics need their own "body farm" – an outdoor laboratory where forensic scientists can study the processes of human decomposition.
If that's disturbing, stay tuned to hear Julieta Galante, a research associate in psychiatry at the University of Cambridge, who is looking at the possible benefits of meditation exercise. She says that so far, the jury is still out on just how effective mindfulness is.
With a musical flourish, we then talk to Amy Chambers from Newcastle University, and Andrew Fiss and Laura Kasson Fiss from Michigan Technological University, about their performance of The Mathematikado, a 19th century musical parody of the Gilbert and Sullivan light opera The Mikado, which tried to promote the cause of women studying maths. We find out whether it worked and what the lessons are for those championing similar goals today.
And to round off the show with a bit of citizen science, Mark Lorch, professor of science communication and public engagement at the University of Hull, explains how you can carry out an easy experiment to find out whether copper coins really do help cut flowers to live longer.
Apologies to listeners who had trouble listening to this podcast. We have now fixed a sound problem that we had with the original edit.
---
The Anthill theme music is by Alex Grey for Melody Loops.
Click here to listen to more episodes of The Anthill, on themes including Humour, The Future and Memory.
A big thanks to City University London's Department of Journalism for letting us use their studios to record The Anthill.