The idea that pornography causes – or is at least linked to – sexual violence is often simply accepted without question. We hear the association in court cases, political debate and media coverage of crimes, where the connection is often implied just by listing the kinds of pornography a defendant has watched, if not made more explicitly. But what role does porn actually play in violent crime?
The most honest answer to this question is "we don't know". There's no one perfect kind of research that we could do to find out whether porn causes violence. We can show students porn in the lab and see whether they give somebody more electric shocks afterwards, but would the findings apply to people in the real world?
We can study whether countries that have more porn have higher levels of sexual violence. But even if they do, does that mean that the porn causes the violence, that violent people consume more porn, or that something else, such as the way a culture encourages men to behave is responsible for both trends. It's the classic problem that correlation does not equal causation.
Inconsistent evidence
When we look at the results of all of these different kinds of research, the results are inconsistent. Some lab experiments have shown that people have worse attitudes towards women and higher aggression after viewing violent porn, but that other forms of porn have no – or opposite – effects. Research on countries where porn has become more easily accessible show no increase in sex crimes. And sex offenders often had less and later exposure to porn than other kinds of offenders.
A key problem with the media reporting and political discussion about porn is that it is presented as a debate with "pro" and "anti" sides. But, under the legal definition of materials "produced solely or principally for the purposes of sexual arousal", pornography actually includes many different things, from erotic novels such as 50 Shades of Grey to feminist-produced videos, sexting, mainstream porn mags, and images of consensual BDSM practices. Polarised debates often shut down helpful dialogue and obscure the likely possibility that most things have both positive and negative features.
Just as there are many different kinds of porn, people often engage with porn for many different reasons. The meanings that porn has for people, and the ways they engage with it, may well be very important in determining whether they find it to be a positive, negative or neutral thing in their lives, or all of the above.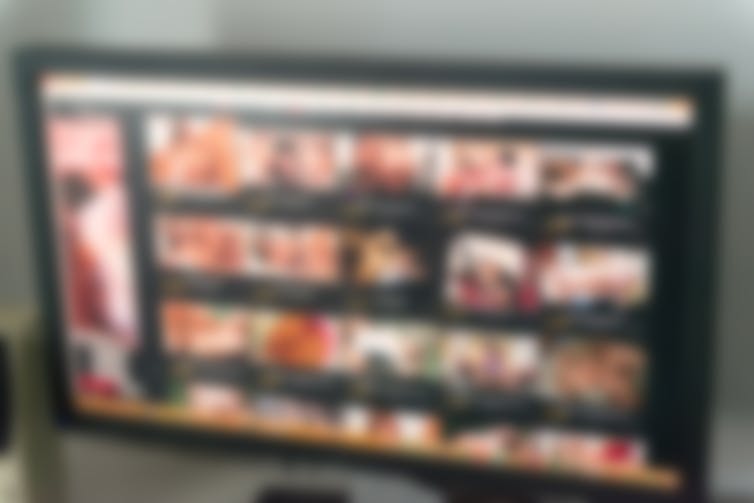 Research over the last decade has found that people who watch a lot of online porn have more relationship problems but also better sexual knowledge and attitudes. Australian researcher Alan McKee found that porn helps people to develop several key aspects of healthy sexual development such as learning what they might enjoy, self-acceptance and open communication with partners. This also includes the feeling that sex can be pleasurable and joyful rather than aggressive and coercive (depictions of joyless sex are not popular with most porn viewers).
However, McKee points out that much porn is also bad at promoting consensual negotiation of sex, safer sex, public/private boundaries, and relationship skills. He and many others argue that, given the prevalence of porn, good sex and relationship education and advice are essential for plugging these gaps, and for helping people to engage more mindfully and critically with what they're viewing. Unfortunately despite evidence for its effectiveness, this education rarely seems to be high on the government agenda.
Reframing the debate
All of this leads to the awkward question of why mainstream media, politicians, judges, and the rest of us, seem to be so intent on porn as an explanation for sexual violence when the evidence is so shaky. When porn includes so many different kinds of materials and has so many different effects, any attempt to censor it is risky to say the least.
Perhaps, as with many examples of blaming specific media, porn is a handy scapegoat when we're trying to make sense of horrific crimes and disturbing behaviour. It enables us to focus on an evil outside force, rather than asking more uncomfortable questions about the role of structural inequalities in crime. It also focuses attention away from the problematic ideas about sex, gender and violence that are around us all from the start of our lives, in our everyday conversations and in mainstream media, not to mention court cases and political debates.
For example, my own research on mainstream sex advice, has found that it often encourages people to have sex they don't want and includes other disturbing messages about sex and gender. If we want to tackle the problem of sexual violence, we need to cast the net a lot wider than pornography.