Nordic Noir fans are currently indulging in a prolonged festival of Scandinavian culture. The SBS and the ABC are both broadcasting Wallander, the Swedish and British television series based on crime novelist Henning Mankell's character, Inspector Kurt Wallander.
On SBS fans are watching the latest Swedish series starring Krister Henriksson as Wallander; brilliant, brooding, opera and whisky-loving but burnt out solving complex and often depraved crimes and murders – to the detriment of his inner life.
Alas, this is the final Swedish series and, in the most recently screened episode, we saw Wallander rush to his closet and pull back the clothes to reveal a storyboard of mug shots and name tags. This time, it's not a crime he is trying to solve – these are his work colleagues and he is desperately trying to remember their names. The great detective has Alzheimer's and is slowly losing his memory.
We had to wait two years for the series to make it to Australian screens, and now SBS is making us wait until next week, June 2, for the next episode. (The series has been interrupted for the Giro d'Italia bicycle race.)
But fans need not despair – tune in to the ABC. Repeats of the British adaptation starring Kenneth Branagh as Wallander are screening once a week and available to watch on iView.
Branagh's Wallander is even more dour, dishevelled and drained than his Swedish counterpart – often falling asleep fully clothed in his armchair then being abruptly woken with yet another grisly crime to solve.
At least the armchair is a vintage Scandinavian design and comfortable as well as stylish, for he cannot rest – Ystad, a port town of 17,000 residents, is a very dangerous place.
The Wallander novels have been translated into 40 languages and have sold more than 30 million copies in 100 countries. They were first adapted to feature films starring Swedish actor Rolf Lassgard before the television series with Swedish stage actor Krister Henrikssen in the lead.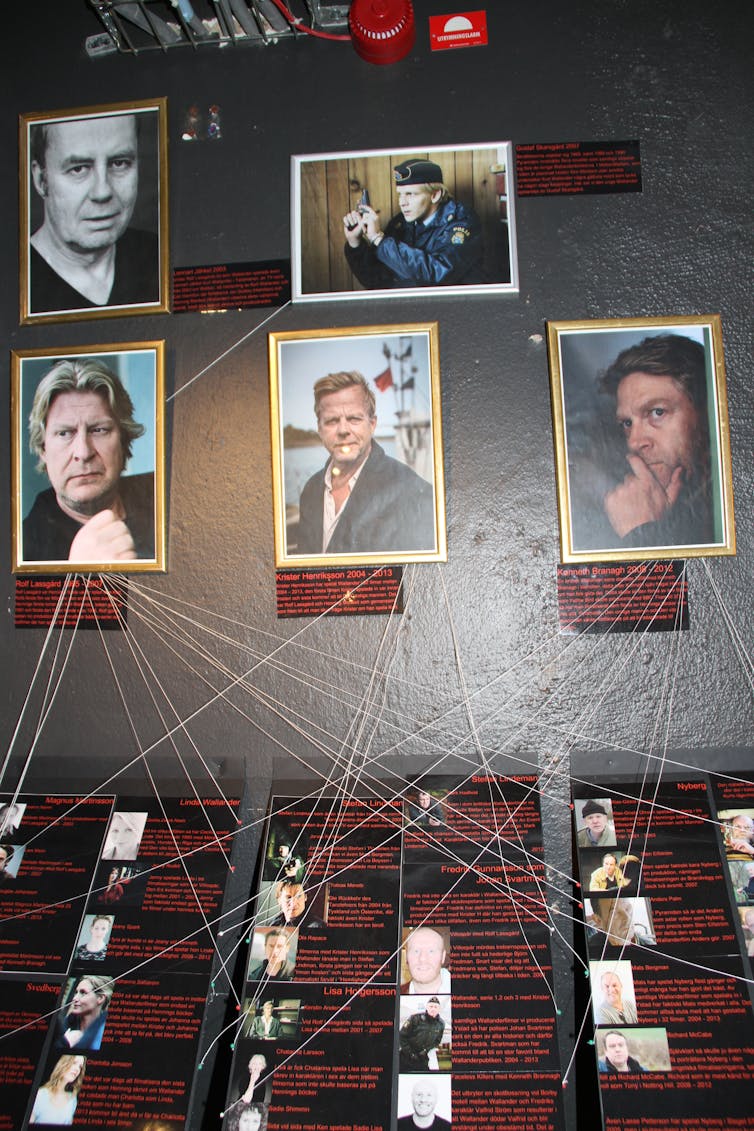 To date, there have been around 30 television episodes produced, many of them written by screen writers from new plots penned by Mankell.
The global boom in Nordic Noir
The success of Nordic Noir has seen it develop into a genre of its own. As a cultural export, it is an important source of soft power for Scandinavian countries.
In a previous interview for The Conversation, Piv Bernth - the head of drama at DR, Denmark's public broadcaster – said that Scandinavians deliberately studied the American police procedurals before developing their highly acclaimed series such as The Killing (2011), The Bridge (2011-) and Borgen (2010-).
Now it's the Scandinavians, with their melancholic characters and dark landscapes, who are setting the agenda.
TV scholar Glen Creeber argues that the Nordic Noir genre has influenced new crime dramas from Britain and the United States, such as Broadchurch, The Fall and True Detective, and has even spawned a new breed – Celtic Noir – which he says is "strangely Nordic in tone".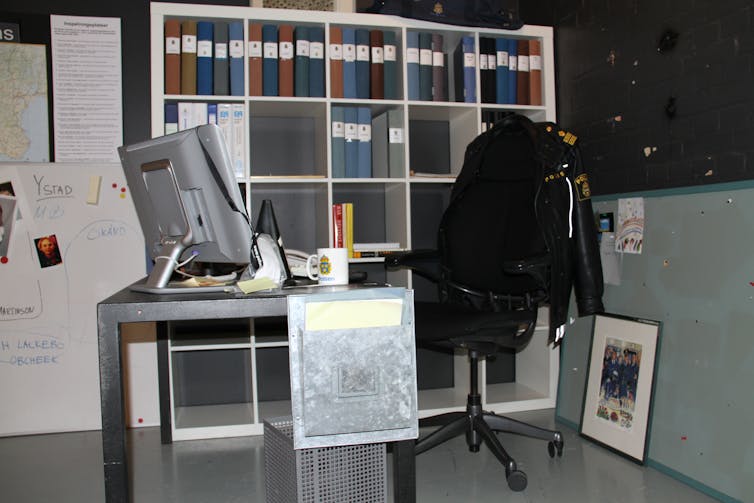 The end of Wallander onscreen?
But back to Wallander – he is getting Alzheimer's, so is this the end? Well, yes and no.
Kenneth Branagh has just finished filming his fourth and final series in Ystad, the Skane region and scenes in South Africa.
But what do the Swedes think of this English accented detective, living and working in Scania with Swedish language signs everywhere? He is pronouncing his name not as Krister Henricksson does - "Kort Vallander" - but phonetically as "Kert Wollander".
In an interview for this article, Jan-Olov Anderssen, Swedish film and television critic for the Aftonbladet newspaper, praised some of the other Scandinavian crime series remakes, such as the American version of The Killing and the British/ French and US/ Mexican versions of The Bridge – but says the Wallander franchise is strange:
It's a bit weird, they take place in the same area and they speak English and have Swedish names and they can't pronounce the names and its kind of – it doesn't matter for the English audiences but for us its kind of corny.
Kenneth Branagh can take heart – his series has earned accolades and six British Film and Television Awards.
Ystad after Wallander
And what's next for Ystad?
Henning Mankell actually wrote his books in the southern coastal town – inspired by the wild windy beaches, half wooden houses and cobbled medieval streets surrounded by undulating rapeseed fields.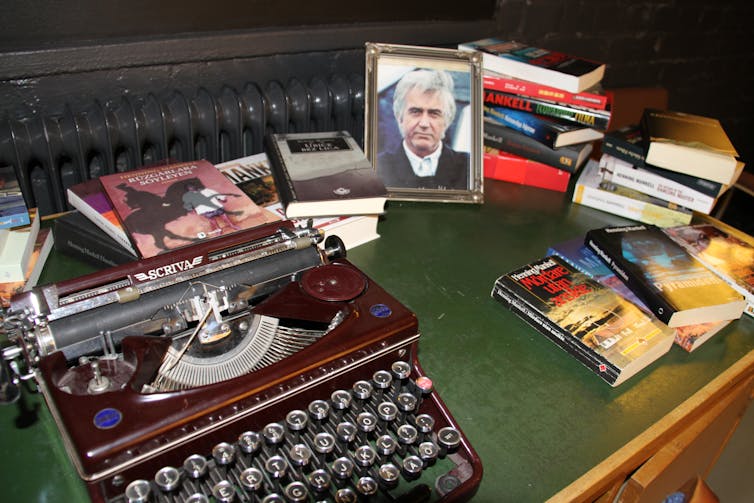 And ever since the first novel's success, local authorities began to notice a different type of visitor, one that came specifically for the Wallander experience.
They then marketed the television locations, created a Wallander app and walking-tour brochure, and quickly invested money in the Wallander television adaptations.
And so began the "Wallander effect".
Euroscreen is a pan-European project that recently published a three-year study on the value of film and television locations.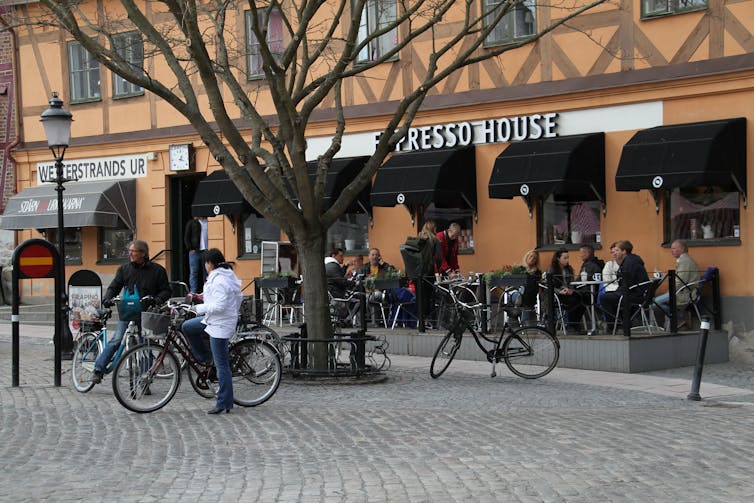 In the case of Ystad, it found that the combined value of the Swedish and British Wallanders amounted to a £17.5 million (A$34.7 million) injection in publicity and promotion for the town.
Petra Rundqvist is the film strategist for the Municipality of Ystad. Speaking to me for this article, she told me that the town owes everything to the fictitious sleuth.
Wallander has meant a lot by selling the brand of Ystad abroad. Many people that did not know about Sweden and Skåne know about Ystad as the hometown of Wallander. It is part of our branding of the town. We also know that a lot of tourists – actually 15% – come just because of Wallander.
Rundqvist says that the town capitalised on the character and invested heavily in turning the former garrison town into a tourist and industry destination with state of the art film studios and events – such as the Detective Film Festival and Pixel, the Skane Film Festival.
In just a decade Ystad has reinvented itself as a film hub hosting 37 international film co-productions and 94 productions, to date.
The two Wallander series created 263 local jobs.
Rundqvist says Wallander's mental decline and the television series coming to an end leaves her heavy of heart.
Without Wallander we would not be able to be a movie town at all – since everything started with Wallander. It is of course sad in a way – we would love to see a continuation – but we need to believe that other television series and films will come here as well.
She says her job as a film strategist continues and she works hard to keep Ystad film friendly. The latest series of the Swedish/Danish co-production of The Bridge has just wrapped up production at Ystad's film studios.
And that's not all: Bollywood has beckoned. So far, three Bollywood productions have been filmed in Ystad including 1920 – Evil Returns (2012).
Who would have thought? Saris in Scania. Wallander would think he's losing his mind.

ABC is screening reruns of Wallander Series 2 on ABC iView. Episodes of the Swedish version are also available on SBS On Demand.