Les services de sécurité et les gouvernements à travers le monde sont vigilants face à la menace qu'exercent les terroristes isolés dans nos villes.
Mais quand il n'y a pas de manifestation d'une intentionnalité ou d'une idéologie explicite, quand on en vient à soupçonner un problème de santé mentale et une propension, de la part de groupes comme l'État islamique, à revendiquer à peu près n'importe quelle attaque, alors comment définir le terrorisme individuel ?
Dans cette bande dessinée didactique, Rafaello Pantucci, chercheur associé au Centre for the Study of Radicalisation (à Londres) et directeur des études de sécurité internationale au Royal United Service Institute, éclaire les théories relatives au phénomène du terrorisme individuel. Il analyse ce que nous savons de l'efficacité de ces terroristes, de leurs motivations, de leurs comportements. Un travail qui pourrait nous aider à mieux comprendre cette menace et à empêcher de futurs attentats.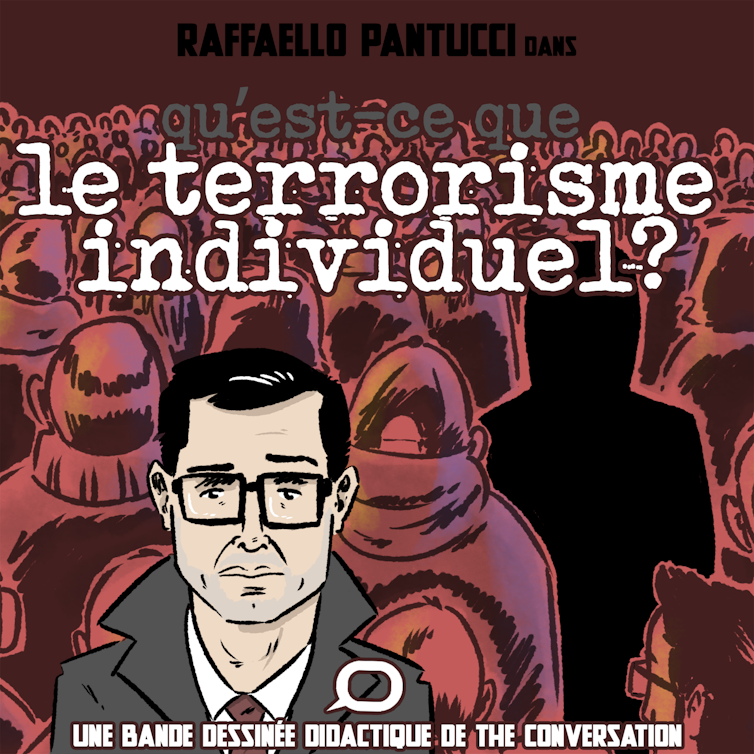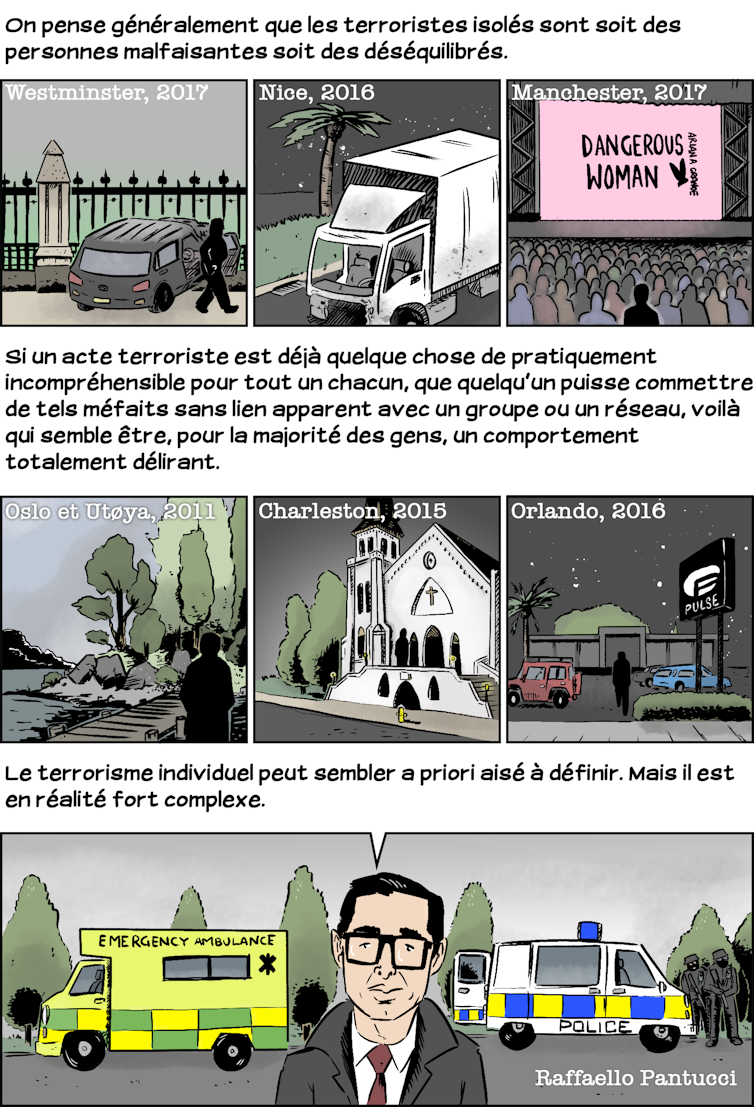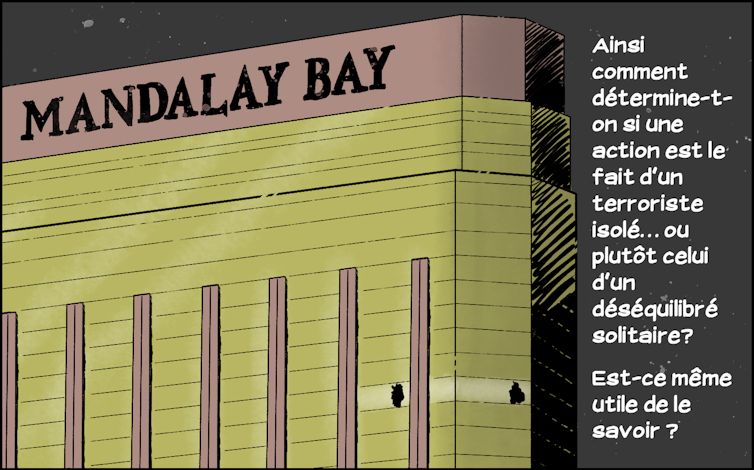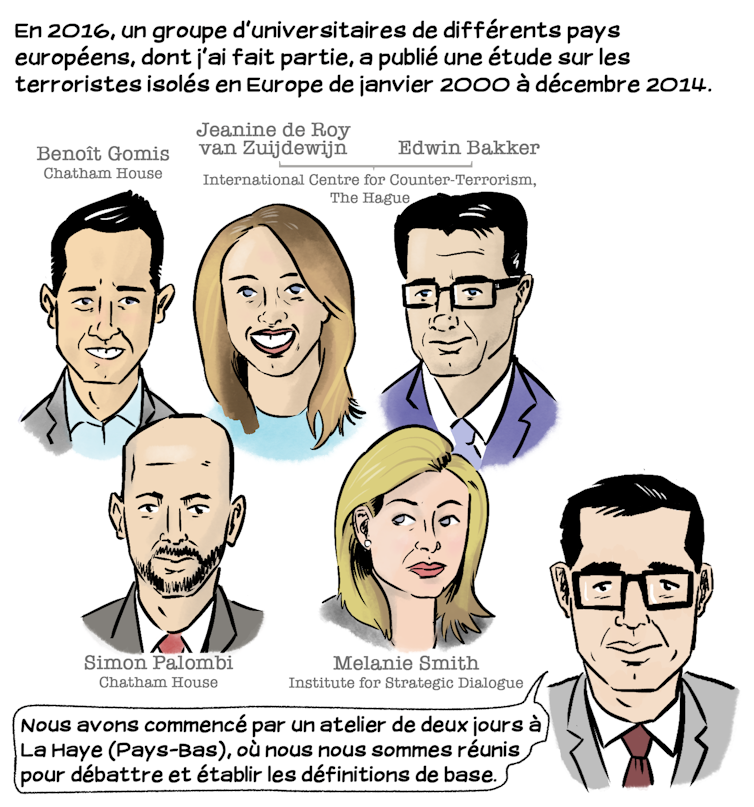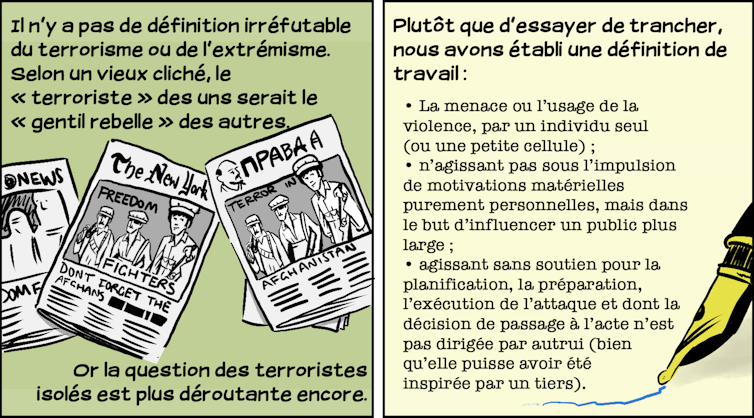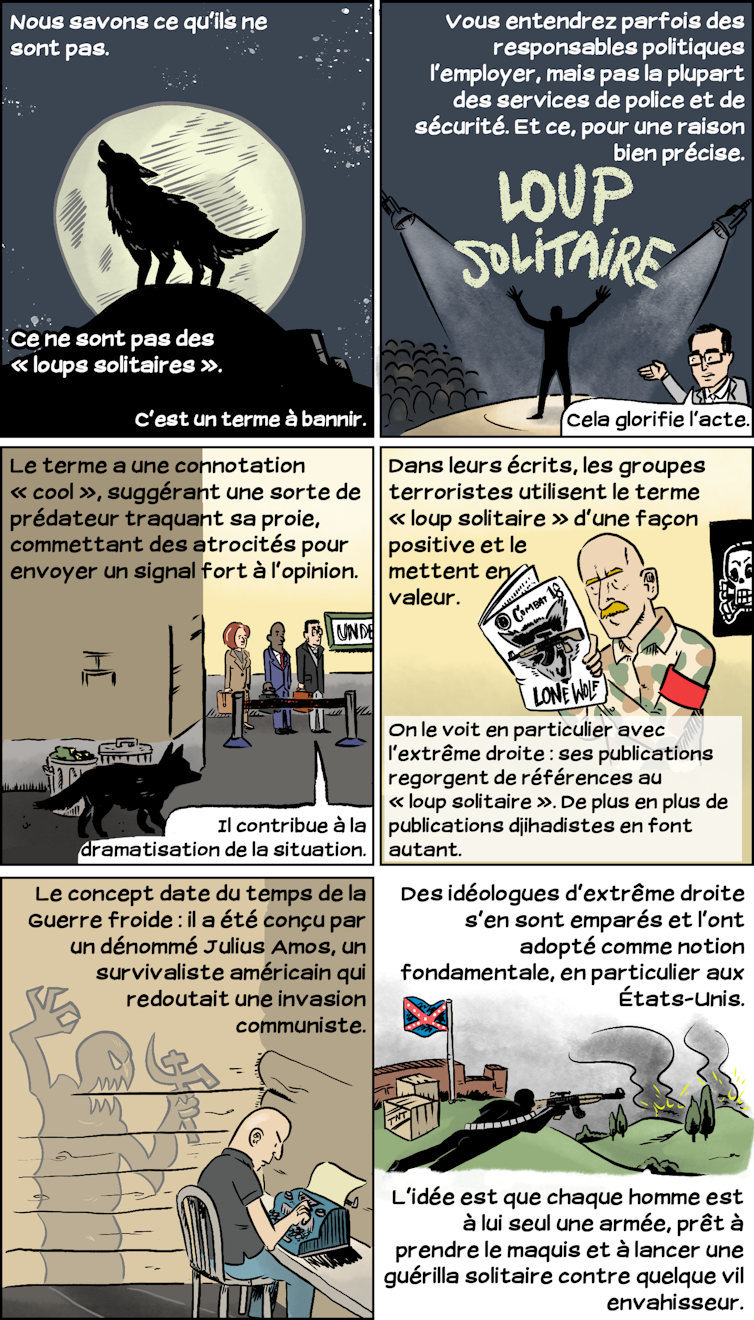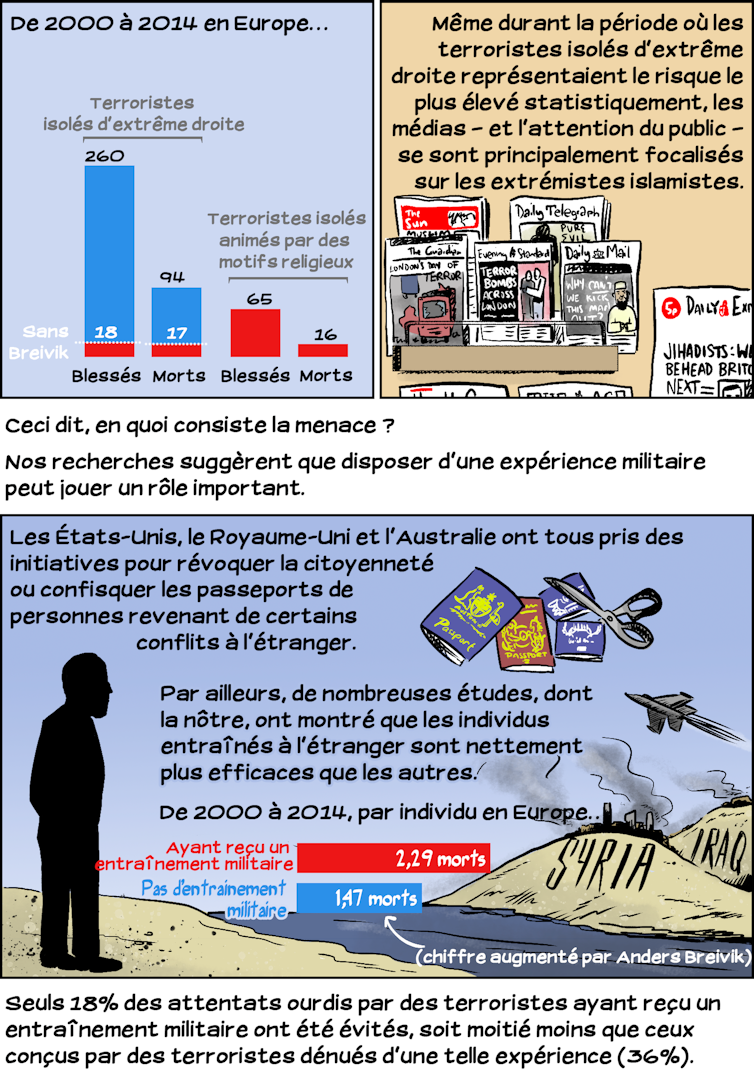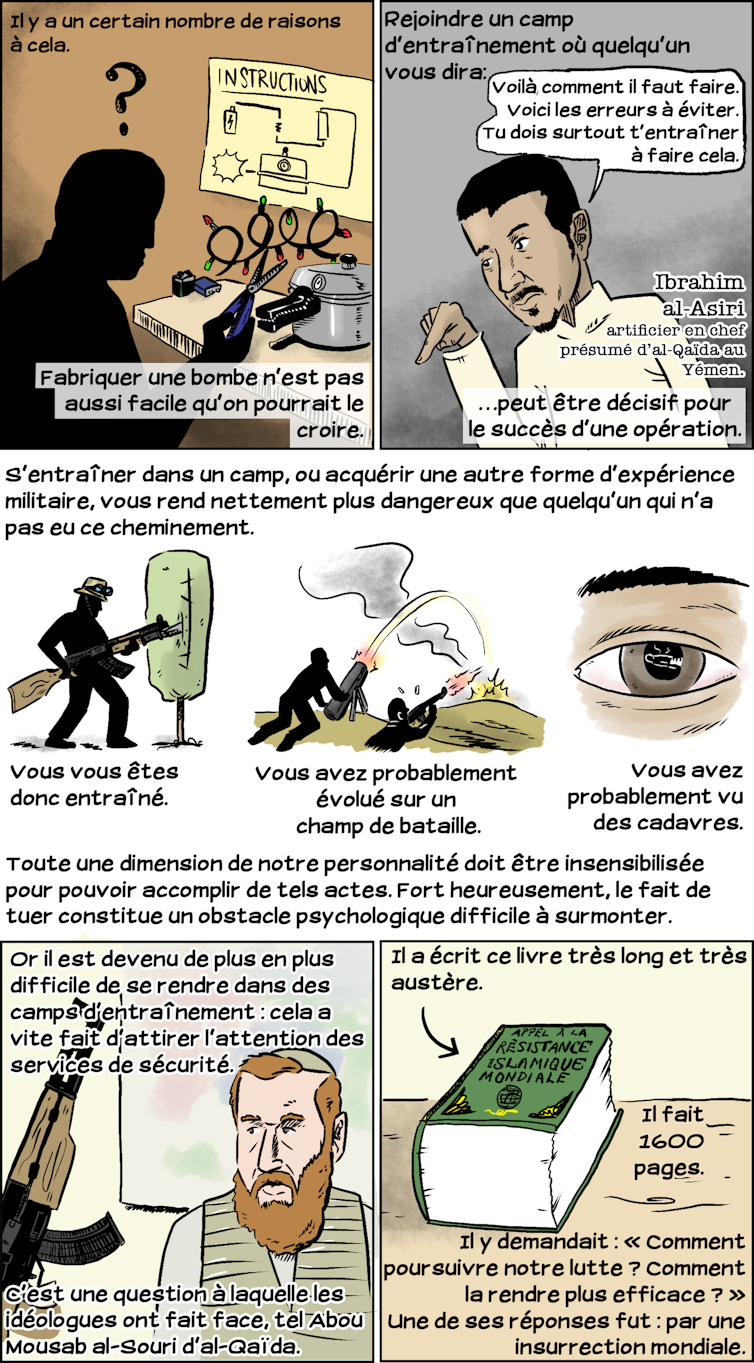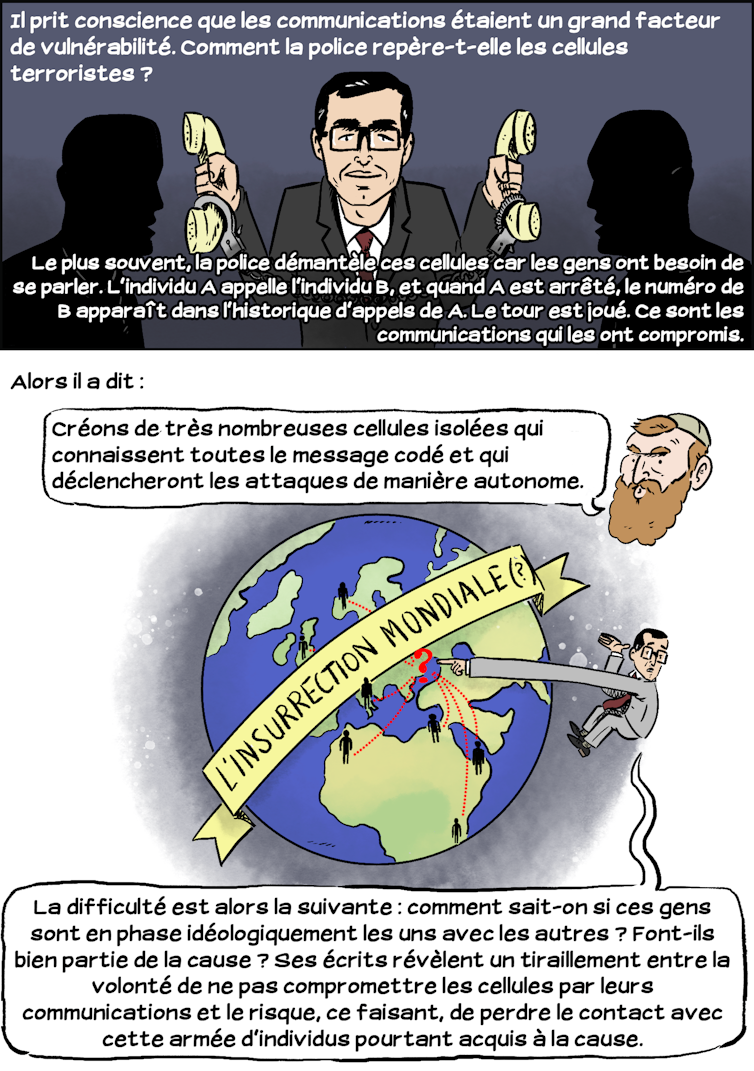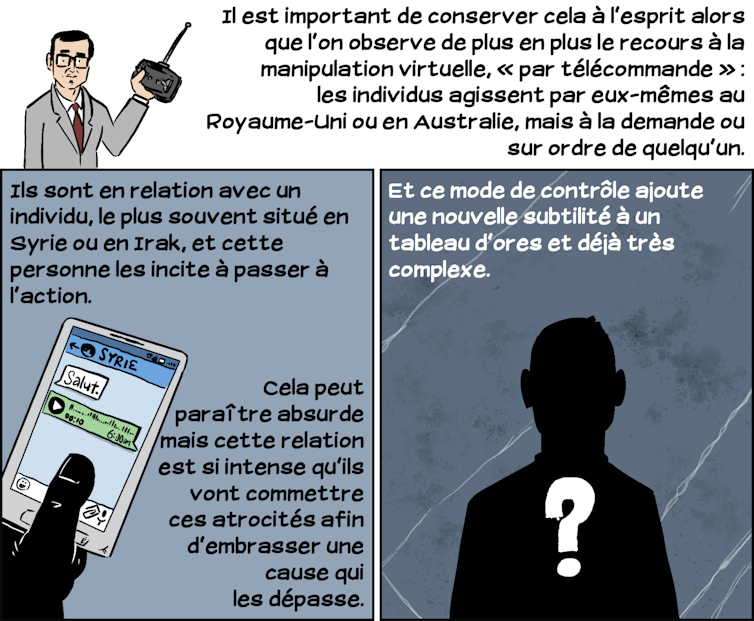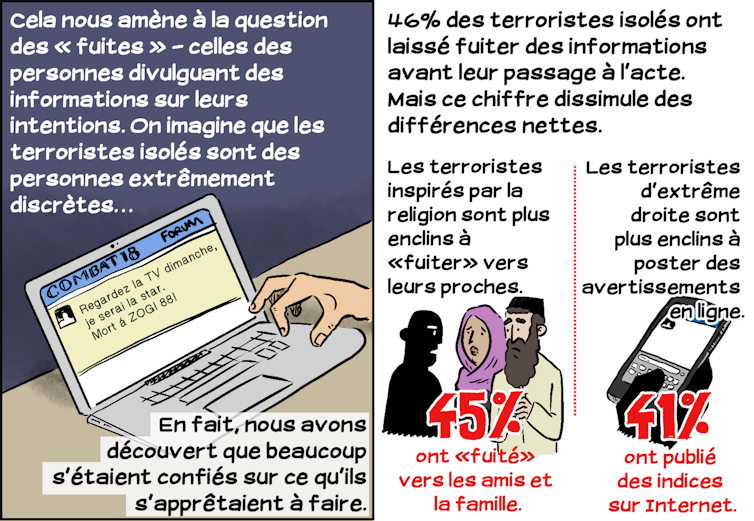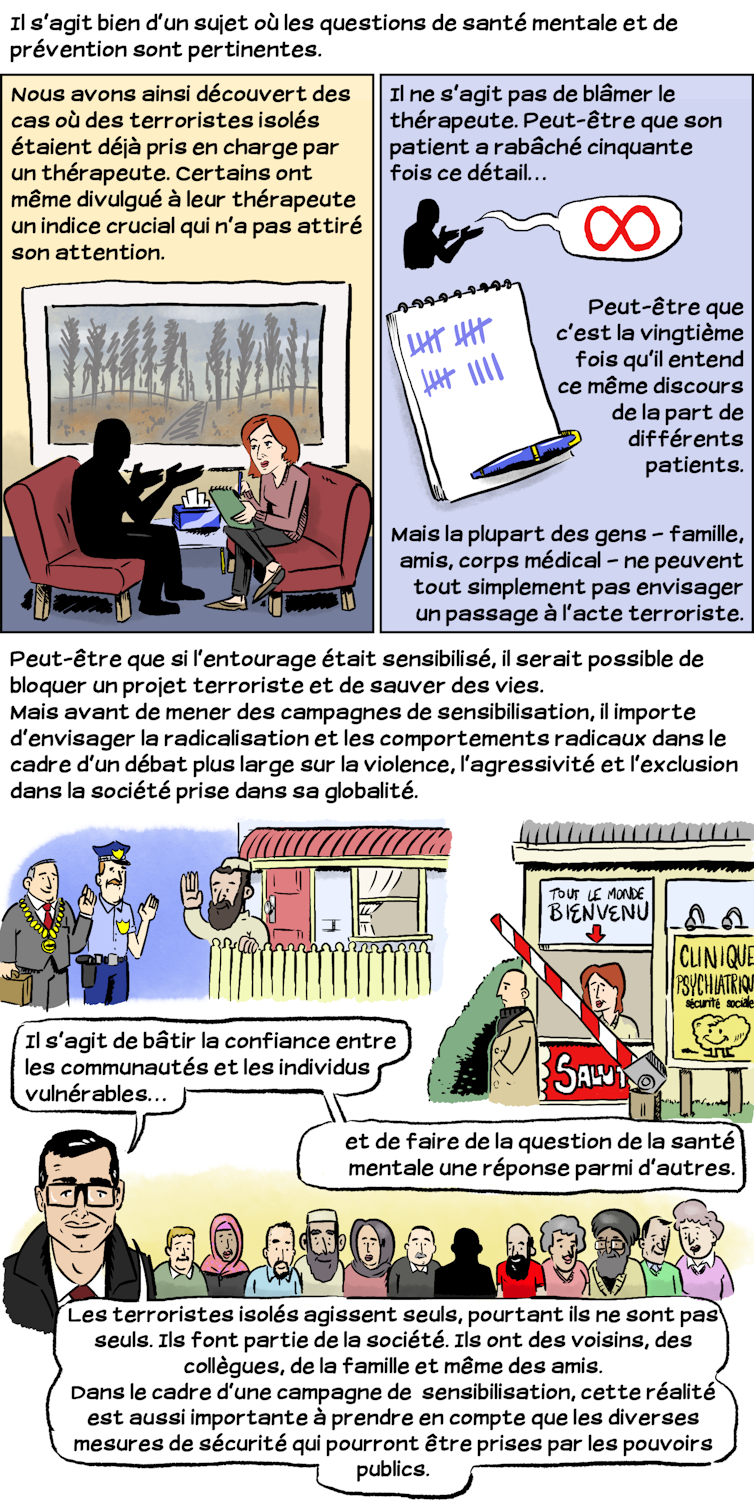 ---
Illustrations par Wes Mountain pour The Conversation. Traduction réalisée par Jean-Marc Lafon, de l'association Institut Action résilience, et Thomas Hofnung de The Conversation France. La série complète sur la lutte contre les terroristes isolés est disponible au site Web du Royal United Services Institute. L'intégralité de la série est disponible en anglais seulement.