For 35,000 Eritrean and Sudanese asylum seekers living in Israel, Passover in 2018 was an inverse journey of redemption.
The Israeli government had announced plans in January to indefinitely detain or forcibly "relocate" thousands of Eritrean and Sudanese asylum seekers to undisclosed third countries in Sub-Saharan Africa – should they refuse to leave voluntarily by March 31. They were each to receive a lump sum payment of US$3,500. But following a legal challenge mid-March the Israeli Supreme Court issued a temporary injunction preventing forced deportation, pending the state's response.
---
Read more: Threat of expulsion hangs over thousands of Eritreans who sought refuge in Israel and the US
---
On April 2, days before the state's response was due, a bombshell dropped: the forced deportations were called off. The state had instead reached an agreement with UNHCR, the UN Refugee Agency.
According to the agreement, rather than face a choice between deportation to a "third state" and indefinite detention, at least 16,250 Eritrean and Sudanese were to be resettled with UNHCR's assistance in "Western countries" under "various programmes, including sponsorship, resettlement, family reunion and labour migration schemes". For those remaining in Israel, temporary residence, for five years, coupled with vocational training and a new right to work was to be substituted for their "infiltrator" status. A new agency, tasked with the "rehabilitation" of southern Tel Aviv, where the largest number of asylum seekers currently live, was to be set up, and asylum seekers were to be dispersed throughout the state.
In a press conference, the Israeli prime minister, Benjamin Netanyahu, implied that the forced deportation plan fell through because the "third country" to which asylum seekers were to be deported – which he now openly admitted was Rwanda – had backed out. This pronouncement set the scene for his volte face, five hours later, when he then announced the suspension of the agreement with UNHCR, followed by its cancellation the next day.
So for a precious few hours on April 2, Eritrean and Sudanese asylum seekers were not labelled by the Israeli government as "infiltrators", but as "protected populations" whose precarious legal status was to be regularised. In light of the cancellation of the agreement with UNHCR, however, the regularisation plans are off, too, and the "infiltrator" label is back.
The anxiety of Israel's asylum seekers then intensified when the state updated the Supreme Court that "the possibility remains of deportation to the second third state with whom agreement was signed by the state with respect to the removal of infiltrators". It's assumed that this country is Uganda, based in part on a tape recording of the deputy foreign minister admitting so.
Given the prospects of forced deportation to this "second third state", Israel refuses to release over 200 asylum seekers detained in Saharonim, a prison in the Israeli Negev near the Egyptian border. The detainees previously refused to leave voluntarily. Having started the Passover period hoping that, for them, it would mean liberation, the detainees' hopes were shattered.
On April 10, the Supreme Court will hold a hearing to determine whether to lift the temporary injunction and effectively allow forced deportation to the "second third state". The stakes could not be higher.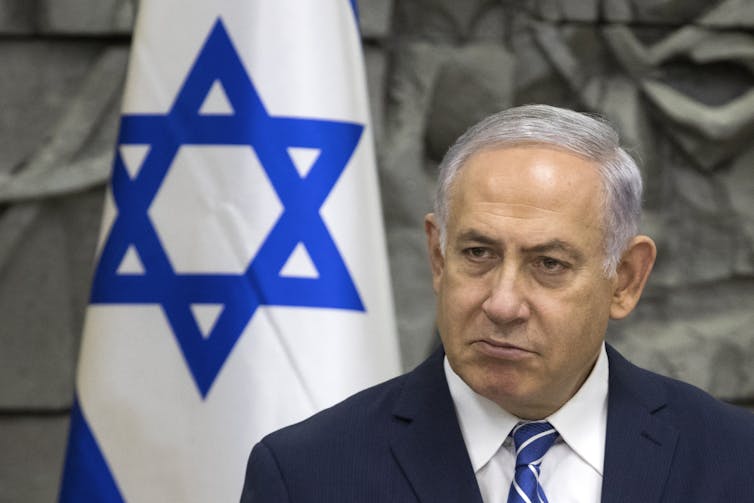 A calculated U-turn
The agreement Israel made with UNHCR was a rare win-win situation. It was a much belated acknowledgement of Israel's protection obligations, and gave proper legal status and rights to Eritrean and Sudanese asylum seekers, in Israel or elsewhere. It would also have alleviated the hardship of south Tel Aviv's Israeli residents in an area where the largest number of asylum seekers currently live. Highly unusually, the UNHCR was to assist in resettlement from a "global north" country, with a GDP per capita of over US$37,000, currently hosting asylum seekers to the tune of less than 0.4% of its population.
But Netanyahu's Facebook followers "flooded" his page with angry comments at the agreement with UNHCR. In their footsteps promptly followed the leaders of Netanyahu's two main coalition partners, Naftali Bennett of "The Jewish Home" party and Moshe Kahlon of the "Kulanu" party, as well as prominent members of his own party, who demanded that the agreement be called off.
Netanyahu's political calculus was clear: the loss incurred by his U-turn and the ensuing reputational damage to Israel in the international arena was offset by the aversion of domestic political troubles. Announcing the cancellation of the agreement with UNHCR, Netanyahu then accused "the New Israel Fund, with European support" of having conspired to pressure Rwanda to back down, and called for a parliamentary inquiry into the influence of foreign actors in Israeli politics. The New Israel Fund (NIF) is a philanthropic organisation working to support civil society projects in Israel.
Netanyahu's statement, which drew links between the question of refugees, the "boycott, divestment and sanctions" movement, and the Israel-Palestine conflict, was intended to serve as a rallying cry for his political base. The accusations were promptly rebuffed by the NIF and, indeed, by the Rwandan government. Over 1,500 Israelis expressed their dismay at Netanyahu's claims by making individual contributions to the NIF.
---
Read more: Anger mounts as Israel begins detention and deportation of African asylum seekers
---
What Netanyahu failed to acknowledge, was that the deportation plans had prompted unprecedented reactions from Israeli civil society, Jewish communities the world over, and the UNHCR. Demonstrations (both physical and virtual) took place domestically and globally demanded that Rwanda refuse to accept asylum seekers who were forcibly removed from Israel.
Given the speculation that Uganda is "the second third state", demonstrations are scheduled to take place in the coming days near its embassies. The foreign affairs minister of Uganda, Henry Okello Oryem, colourfully stated on April 4 that: "We [Uganda] do not have a contract, any understanding, formal or informal, with Israel for them to dump their refugees here."
Whether or not different countries adhere to their international refugee law obligations is justifiably of interest to the international community. The preamble to the 1951 refugee convention explicitly recognises its "international scope". It appears that, publicly shaming states, domestically and internationally, into respecting their protection obligations is an important tool in fighting for human rights. Just ask Netanyahu.