Will the web create more Australian culture than it destroys? How do we tell Australian stories in the digital age? Why would Google host an event and ask questions such as these?
On Friday, Google will host Australia's inaugural Big Tent event at the Museum of Contemporary Art (MCA) in Sydney. It's the latest of several Google Big Tent events that have taken place around the world.
The Sydney event is being billed as an "irreverent, high-energy discussion", featuring speakers such as Amit Sood, Director of the Google Cultural Institute, former News Corp Australia boss Kim Williams, Bondi hipster comedian Christiaan Van Vuuren, and historian journalist Peter Fitzsimmons.
Recently business leaders around the world have reported not only a lack of innovation capability in their organisations but also that they're not feeling prepared for a future where continuous innovation is needed.
For Google – as much as for any other leading internet technology company – maintaining and expanding the capacity to innovate is crucial, especially in increasingly complex and uncertain business environments.
What's more, technology companies have come to realise technology alone cannot solve the big and convoluted problems of our times. People do! People have ideas and ideas need to seed, grow and spread.
Although technology is still one of the most important drivers of innovation, new dynamics are emerging that could determine which firms get the competitive edge.
I am not a number
One of those drivers is that people expect to be treated as individuals. While this is not new, businesses now need to know in much greater detail than ever before what their customers value, what they believe and what their habits and idiosyncrasies are.
Through technology-driven connectivity, abundant information and ubiquitous digitisation, internet businesses – and especially Google – have valuable information at their fingertips.
While the internet is already a solid infrastructure supporting the economy, it is on the cusp of a much larger expansion with emergence of the so-called "internet of things" – in which the majority of objects, and information about those objects, is connected via the web.
This raises many important socio-economic and political issues for stakeholders, as economies and societies become increasingly inter-meshed. How can we use this information best?
Less talking, more listening
Governments, businesses, the cultural sector and civil society are caught up in a historical switch to digital, and are looking at the opportunities that brings for innovation, creativity, economic development and jobs.
This is leading to a proliferation of crowd-funded, open-sourced and horizontally-distributed solutions to systemic challenges, and in turn redefining organisational and governance paradigms.
With radically overhauled business models and industry dynamics comes a trend for much more open, and closer, relationships between businesses and the communities they serve.
Organisational boundaries are becoming more porous, enabling greater collaboration with employees, customers and partners.
Where once a company would go it alone, and be successful doing so, it must now open up its innovation processes for feedback from the wider community. Priorities are shifting from intra-organisational efficiency to a new model that emphasises outside engagement, transparency, collaboration and dialogue with multiple audiences and all characters within them.
Firms realise the groundswell of opinion and innovation being shared online on social media, blogs, text chats, as well as offline in public gatherings and in conversation, is akin to customers influencing organisational strategy itself. Industry leaders don't just invite stakeholders in for a chat; they increasingly rely on stakeholders' real influence.
Accepting the crowd as stakeholders in shaping an organisation's future has enormous cultural and managerial implications.
The innovative organisation is no longer only customer-centric, but crowd-activated, where firms must be ready and willing to pursue strategies that create shared value. The interested, active, informed, amateur expert and expert crowd that has ideas and views about how a field evolves becomes a valuable source of innovation and strategy development.
Rise of the creatives
Internet companies such as Google need to solve issues such as how big data and big ideas apply to fast growing industries, such as Australia's creative industries.
Creative industries are comprised primarily of many small, dynamic firms that increasingly refuse to play with the big establishments in the conventional client-creator-consumer framework, and are instead innovating new ways to co-create value amongst their networks.
The growth potential of this style of "value creation" is emerging as greater number of entertainment, media, design, and lifestyle experiences are produced by a variegated army of mini-agencies.
Once more, the emergence of social, mobile and digital networks plays a big part in democratising the relationship between organisations and their stakeholders.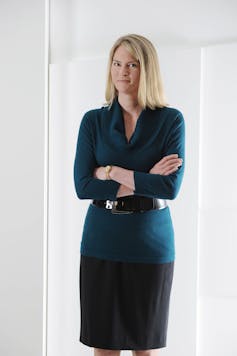 It is in this context that Google hosts an event that encourages the shared envisioning and discussion of how, exactly, the internet can effect change in an economy.
If not technology-driven, innovation comes from ideas that collide and inspire, instilling new thought and action. The Google Big Tent event aspires to do exactly that – it allows discourse, promotes the exchange of views and builds a community of thinkers.
Some may imagine tomorrow's Big Tent event will be little more than a gated gathering of elitists and technology geeks, miscellaneous politicians and public figures big-noting themselves, or a tedious gathering of Apple product aficionados.
Others will see it as an opportunity to meet and mingle with interesting people and share some great ideas.