British citizens living across Europe are waiting to see if an upcoming ruling by the Court of Justice of the EU (CJEU) could give them a bit more certainty about their rights after Brexit.
A Dutch court in Amsterdam recently asked the European court for clarification in a case brought by five British nationals, settled in the Netherlands. They wanted to know if they could keep their EU citizenship, once the UK leaves the EU.
If the court finds in the British citizens' favour, it could change the face of Brexit.
About 1.3m people who were born in the UK now live in EU countries outside the UK. These people, and anyone else with British nationality, are all EU citizens because of Article 20 of the Treaty on the Functioning of the European Union (TFEU). It states that: "Every person holding the nationality of a member state shall be a citizen of the union."
EU citizenship rights mainly consist of free movement and residence, which means EU citizens are able to live in any member state in the EU. Other benefits also include human rights, healthcare rights, working rights and welfare, among many others.
While there has been a lot of media attention on what will happen after Brexit to the three million EU citizens who are living in the UK, many British citizens living in the EU are also rightly concerned about what will happen to them. British citizens could also have to leave other EU member states if, after Brexit, there is no adequate deal reached on their status as residents of other EU member states.
A possible game changer
If successful in this case, British citizens may be able to keep some, or even all of their rights after Brexit. This would also favour British citizens at home in Britain who would continue to benefit from some or all of their current rights which they enjoy because of their EU citizenship status. These include moving to live in other EU member states, or even simply not needing to get a visa to travel to the EU.
What makes the argument of the claimants in the case potentially quite strong is that according to a 2001 ruling by the CJEU, EU citizenship is "destined to be the fundamental status of nationals of member states". The CJEU will need to consider whether EU citizenship is so fundamental that it shouldn't be so easily taken away.
They have ruled on this in the past. In one 2010 case, an Austrian national called Janko Rottmann wanted to become a German citizen. Austria does not allow dual nationality, so Rottmann gave up being Austrian. Unfortunately for him, German authorities found out that he had a criminal record that he had hid from them, so denied him Germany nationality. Without any nationality, or more importantly, nationality of any EU member state, he also did not have EU citizenship status.
The CJEU decided that if an individual is deprived of their EU citizenship status, it needed to be for a proportionate reason. This suggested to many that the court took EU citizenship status seriously.
Legal and political roadblocks
But there are other obstacles for the claimants. Like the entirety of Brexit itself, this case is unprecedented and it is unclear how the CJEU judges will react. They may simply throw out the case altogether, because it is still too early to decide anything on Brexit. The court has previously refused to consider anything hypothetical, for the simple reason that it does not have enough information. The judges may decide that depriving British citizens of their EU citizenship because of Brexit could, overall, be proportionate.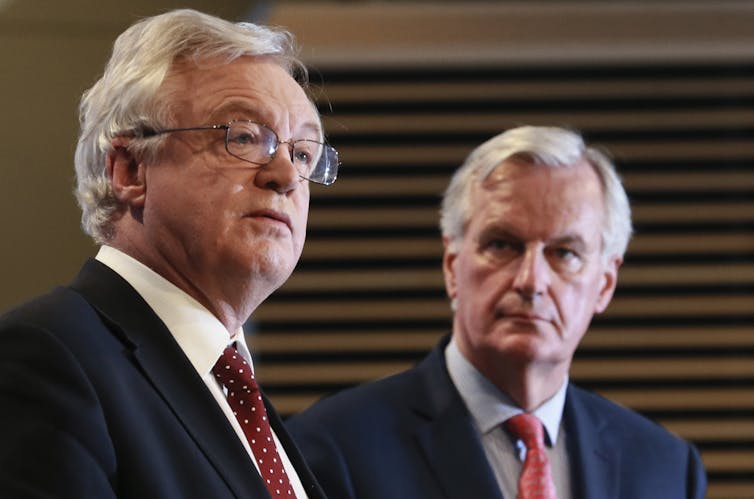 The process of withdrawing as a member state from the EU is not only a legal issue but also a political one. Brexit and how it will look is not supposed to be in the court's hands, but rather in those of the negotiators. While the questions are valid ones for British citizens living elsewhere in the EU to ask, the Court of Justice of the EU is not the right place to look for answers.
There are political alternatives on the table. One member of the European Parliament, Charles Goerens, suggested associate citizenship for all ex-member states of the EU for an annual fee. However, I believe such associate citizenship is problematic for both political and practical reasons.
It could be some time before the CJEU gets round to handing down its judgement on this question: on average, it takes approximately a year. Unfortunately, there is a good chance that the court will decide not to get involved. This is despite the fact that the question remains on the minds of many people.