Climate change and energy policy, same-sex marriage, tax cuts and welfare payments: these were just a few of the subjects of heated debate in Australia in 2017. And the debates weren't always based on the facts.
So, who got it right and who got it wrong in 2017?
---
---
The Conversation would like to thank each of the academic FactCheck authors who gave so generously of their time and expertise to delve into the evidence for and against these and many more contentious claims in 2017 to bring you information you can trust.
And we'd like to thank you, our readers, for taking the time to read and share quality information, and for helping hold Australia's leaders to account.
Read the full FactCheck quiz articles here:
For our full FactCheck coverage, click here.
---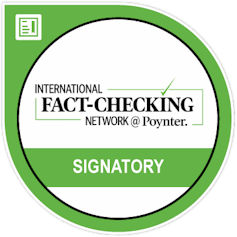 The Conversation's FactCheck unit is the first fact-checking team in Australia and one of the first worldwide to be accredited by the International Fact-Checking Network, an alliance of fact-checkers hosted at the Poynter Institute in the US. Read more here.
Have you seen a "fact" worth checking? The Conversation's FactCheck asks academic experts to test claims and see how true they are. We then ask a second academic to review an anonymous copy of the article. You can request a check at checkit@theconversation.edu.au. Please include the statement you would like us to check, the date it was made, and a link if possible.