Editor's note: 2017 marks the sesquicentennial of Confederation. While the anniversary is a chance to reflect on the past, The Conversation Canada asked some of our academic authors to look down the road a further 150 years — or "Canada +150". Curtis McCord, who researches information systems, predicts technology will further expand our ability to understand politics and engage in political action.
Nothing is certain in the next 150 years — not even the future of our democracy. Coming to grips with the tragedies of a colonial past and uncertainties of our present is a challenge for many of us.
Rather than wondering what will be, we should wonder what could be: Our political horizons will be set by hard work and co-operation, not a track guaranteed by any technology or imagined destiny.
Nonetheless, cultural change sparked by social movements and aided by technology can empower citizens. They can shape their country's destiny as part of daily life, rather than at a voting booth once every few years.
Much of our knowledge, practices and trades are changing with technology and we must also adapt. This applies in our personal, professional and public lives as we express our citizenship. I have dedicated the last three years to researching how technology shapes our citizenship.
I believe we ought to strive for a country in which citizens are empowered and autonomous, and where our government is more democratic and responsive to our needs. Advances in artificial intelligence, ubiquitous computing and data-gathering will accompany these developments, but effective democracy requires deeper cultural change.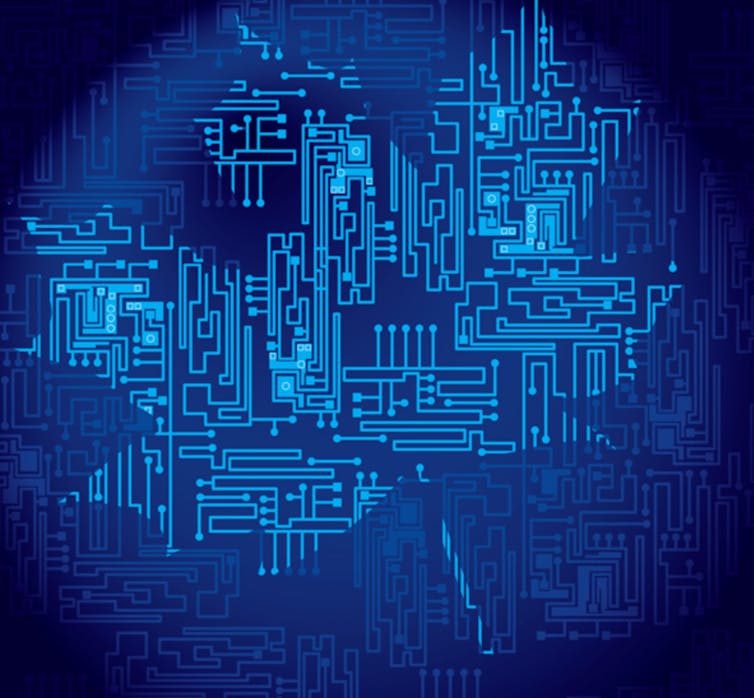 Most people engage in citizenship through acts such as voting, obtaining and using passports, and interacting with government services. This transactional approach puts citizenship in the background of our social and work lives.
The most tangible advances in Canadian democracy will not come from applying new technologies to existing models. They will come by re-evaluating how we use technology to relate to the shared project of governance. This means understanding that the ways in which technology mediates our citizenship often sets the limits of what kinds of citizenship we have.
Digitization of services — sometimes called eGovernment or digital government — follows the same kinds of trends as corporate information systems. They make our relationship with our government one of client and service-provider. The result is a trade-off: eGovernment attempts to do justice to the financial responsibilities of the state, but does not foster a sense of shared ownership included in a deeper understanding of democratic citizenship.
Reinventing citizenship
Expressions of citizenship go beyond delegating responsibility to politicians. Canadians take causes into their own hands, ranging from the redressing of systemic injustices, advocating for urban cyclists to building community internet infrastructure for under-served communities. We are living through a shift towards increasingly networked and citizen-led expressions of participation.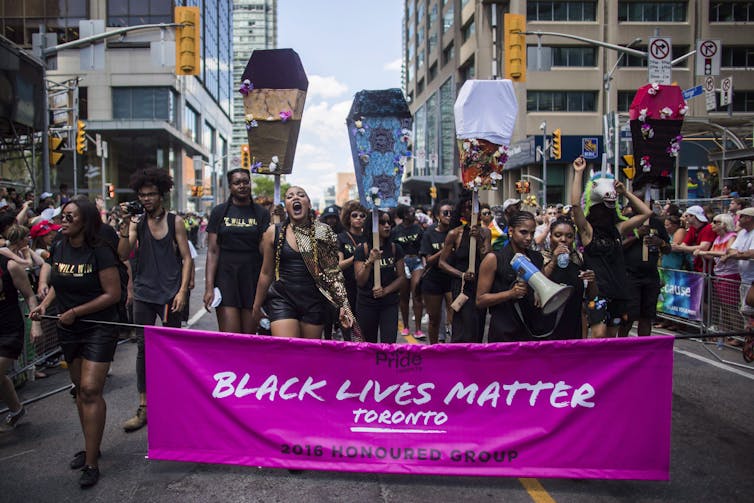 We must redesign state institutions to accommodate these efforts and make the relationship between citizens and governments more nuanced, immediate, and fair. The seeds of change exist already. They are demonstrated in the growth of policy and practice to allow greater citizen participation and scrutiny — open government.
The goals of open government are often realized through online public consultations. They enable citizens to participate in decisions outside of election season, or in more local, in-person processes such as town halls. Online consultations are becoming a normal part of Canadian democracy. They are employed by all levels of government, on issues that range from budget priorities to assessing new infrastructure needs, and even such high level policy decisions as renegotiating NAFTA.
Developing a culture of participating in institutions will become more necessary. Increasing public engagement will offer people a more secure place in our democracy, a role in making agendas and policy decisions.
Government as infrastructure
We should see these online forums as public infrastructure — resources shared in common. Participation in democratic institutions increases citizens' knowledge and capabilities, and provides a stage for the public to connect around issues that affect them. The forums also serve as a catalyst for greater coverage in media and the public consciousness.
Our democratic institutions are often too focused on transactions between the state and individuals. Instead, we should encourage the "democracy of groups" and enable smaller-scale groups or "publics" that share common goals.
Visibility on the public stage can help to connect disparate groups, and legitimize and amplify marginalized voices that too often go unheard. Greater confidence in such platforms will give citizens access to knowledgeable public servants (or responsive artificial intelligence). These resources can encourage citizens to follow standards of evidence and argumentation, and add legitimacy to their positions.
Embracing these possibilities could bolster the growing practice of "DIY citizenship," and expand our understanding of politics and political action. Citizens across the country (and the world) are already showing us the way.
Creating a more autonomous and decentralized type of governance does not mean that the state should weaken its own capacities for action. State institutions are perhaps the most readily available venue for supporting citizens, as they are meant to be held in common for all.
Cooperative Canada
Shifts in climate, food security and the continuing accumulation of wealth will force us to re-evaluate political and economic relations that govern our states and societies. Co-operation with those around us will be the only option. Matters of everyday life will be more tangible for citizens, reliant on community for their livelihood and leisure. They will surely tire of the alienating economic and cultural practices of today.
Channelling the current momentum of citizens, we should now begin laying the groundwork for a new kind of state and society. It should prioritize responsive government, fair institutions, and empowering citizens in their public lives.
To re-imagine the relationship between citizens and government, some have proposed a "partner state approach". Rather than the representative and service-providing model of government we know today, a partner state actively encourages and supports autonomous action by citizens.
Governments would be stewards of infrastructure and other public goods. They would provide resources for citizens to interact and cooperate with each other.
In this future, Canadians will be not only more aware of the politics of their everyday lives. They will be able and empowered to take their causes public and work with their fellows to decide, make, and enact their societies together.