Canadian dairy giant Saputo Inc has lifted its stake in Warrnambool Cheese & Butter, as it creeps up the register following its A$504 million bid for Australia's oldest dairy producer.
Saputo is pitted against well-known Australian dairy cooperative, Murray Goulburn, which is seeking approval from the Competition Tribunal, arguing the net public benefit of its takeover would outweigh any anti-competitive effects. Saputo's bid is favoured by WCB's board.
Australians are probably curious about who Saputo is and what it is trying to do in attempting to enter the Australian market, so far from its home base in Canada.
The strategic issue facing Saputo is fundamentally the issue facing many firms in Canada. Europe represents Canada's past while the US represents Canada's present but Asia represents Canada's future. Of course Australia understood this much earlier than other western countries.
In a remarkable speech given by the Bank of Canada Governor Mark Carney shortly before he departed for the UK to become the Governor of the Bank of England, he strongly urged Canadian firms to adopt "trade diversification" strategies by seeking business opportunities in Asia. Throughout the 20th century and to the present, the US accounts for 75% to 80% of the totality of Canada's exports.
Saputo understands that Asia, and more specifically China, is its future.
And this is where the policy history facing Saputo comes in. The critical input – milk – is far too costly in Canada due to our destructive supply management policy, meaning Saputo's leaders have realised they need to enter Australia to establish a base there to target exports to China.
Against all odds
Saputo started out as a small family-owned company established by Italian immigrants to Canada in 1954, led by the family patriarch Giuseppe Saputo who had been a master cheese maker in Italy. That in itself is not unusual. What is unusual is that the Saputo family firm grew in the following 70 years from its base in Montreal, Quebec – Canada's second largest city – to a very successful multinational with over CA$7 billion in sales.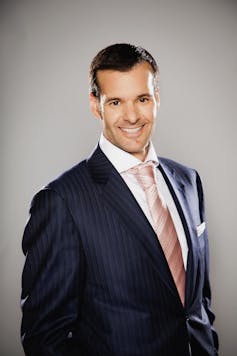 However, even more unusual is that Saputo was not acquired by a larger firm – so often the case in Canada - but continued to grow while being led by père Saputo and then his children.
The success of this company was improbable because it was based in Quebec. Shortly after Saputo's founding in 1954, the French-speaking province underwent "la revolution tranquille" or the Quiet Revolution with the election of a new interventionist Liberal government in 1960, based on the principle of "maîtres chez nous" or "masters of our own house".
Over the next 50 years, successive Quebec governments – both separatist and federalist provincial governments - steadily ratcheted up corporate and personal taxes to finance state intervention in the economy such as Hydro Quebec. Quebec now has the dubious distinction of having some of the highest tax rates in North America, coupled with restrictive laws that compel the use of the French language in the workplace, making it difficult to recruit people from outside Quebec.
Supply management
If this was not a hostile enough climate for business, in the late 1960s the federal liberal government in partnership with provincial governments and aggressive lobbying by the dairy farmers led to the adoption of "supply management" designed to restrict the supply of milk using quotas to drive up the price of milk to farmers. Australians have their own experience with supply management and indeed wisely decided to terminate it in 2000.
However, sadly, in Canada, every political party continues to support supply management, milking and plucking 35 million Canadians to enrich 12,000 multimillionaire dairy farmers. Numerous economists, every think tank, and even the OECD have condemned this pernicious, destructive, and irresponsible policy, which has increased the price of dairy products in Canada by 50% to 100% over equivalent US products. All to no avail.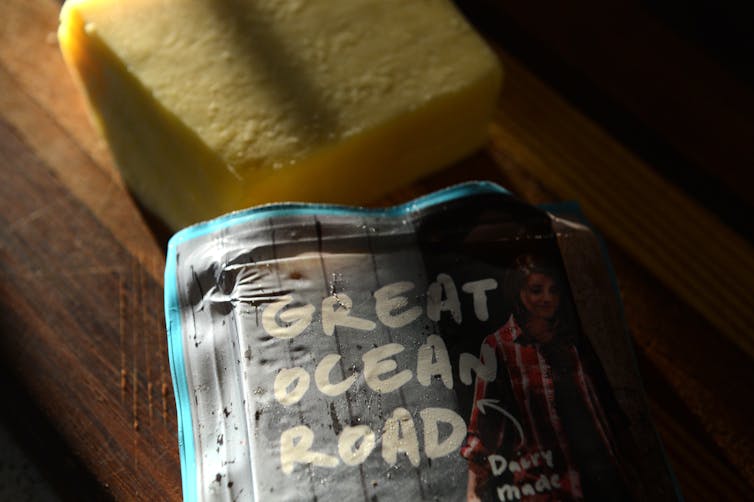 A formidable investor
Notwithstanding the significant increases in milk prices, Saputo has grown gross revenues to CA$7.3 billion, becoming one of the 10 largest dairy processors in the world, the largest in Canada, third largest in Argentina and one of the top three cheese producers in the US.
Today, Saputo produces and distributes a broad range of dairy products in Canada, the US, Argentina and Europe. Its products include cheese, fluid milk, yoghurt, cream products, culture products, dairy ingredients and snack cakes.
However, dairy products account for 98% of Saputo revenues while grocery products account for only 2%. Canada, Europe and Argentina account for 56% of its dairy revenues while US dairy sales account for 42%.
Saputo's brands, sold in more than 40 countries, include Alexis de Portneuf, Armstrong, Baxter, Dairyland, Dragon, DuVillage 1860, Friendship, Frigo Cheese Heads, Great Midwest, King's Choice, Kingsey, La Paulina, Milk2Go, Neilson, Nutrilait, Ricrem, Salemville, Stella and Treasure Cave.
If Saputo acquires WSB, it will invest in new capital equipment in Australia to target the Chinese market, thereby benefiting Australia's economy and workers.
Canada's destructive agricultural supply management policies could be Canada's unwitting gift to Australia.