Displaying 11 - 20 of 27 articles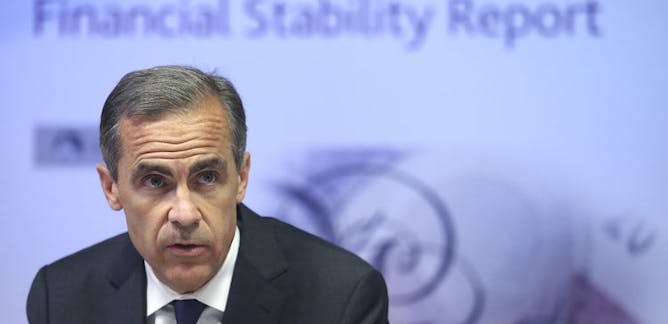 "Investors are running ahead of governments." This is arguably the most striking and encouraging statement heard so far at the Paris climate conference. It was made in a remarkable speech at a forum on…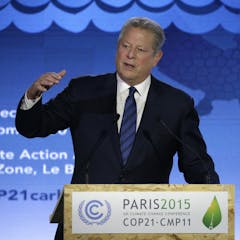 With the main UN climate negotiations grinding along elsewhere in the building, Al Gore told a packed side event about his vision for a low-carbon economy.
There are hundreds and hundreds of side events across the two weeks of the UN climate conference here in Paris. It's often hard to choose between them. Choosing to attend the International Civil Aviation…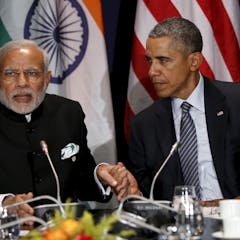 India seems to have set its sights on trying to water down the Paris climate agreement. As long as the talks insist on full consensus, it may get its way.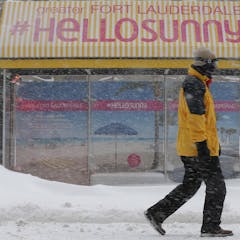 At yesterday's COP21 science briefing, University of Reading climate scientist Ed Hawkins displayed a chilling (pun intended) colour-coded world map. Nation by nation, it showed which countries are already…
India has emerged as one of the key, and most intriguing, voices at the COP21 talks in Paris. In the first three days of the conference, Prime Minister Narendra Modi has committed to playing a constructive…
We don't really know how much international migration will be prompted by climate change. But everyone agrees the issue is big - perhaps too big to resolve at the Paris talks.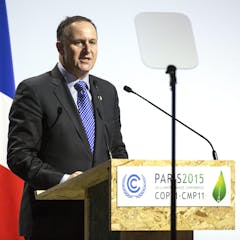 New Zealand Prime Minister won plaudits at COP21 for issuing a declaration against fossil fuel subsidies. But he has also effectively weakened his country's emissions target.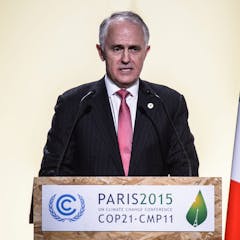 When newly minted Prime Minister Kevin Rudd rose to speak at COP13 in Bali in 2007 and announced that Australia would ratify the Kyoto Protocol, he received a standing ovation from the world community…
In diplomatic terms, COP21 already has "success" built in. But there is still lots of work to do to hit the two-degree global warming goal.