This is an article from Curious Kids, a series for children. The Conversation is asking kids to send in questions they'd like an expert to answer. All questions are welcome – serious, weird or wacky!
---
I just had a baby tooth fall out. Do cats and dogs lose baby teeth like people do? – George Mulhern, aged 7 (nearly 8), Brunswick.
---
Dear George,
The short answer is yes.
Like young humans, puppies and kittens have baby teeth. We call them "deciduous" or temporary teeth.
Puppies and kittens are born without teeth but have a full set of baby teeth by the time they are two months old. These fall out and are replaced with adult teeth by the time the puppies and kittens are about six months old.
Most of the time you won't be able to tell if a puppy or kitten's tooth falls out. Often they fall out in food, or your pet might even swallow them.
---
Read more: Curious Kids: What makes the Earth spin on its axis every day?
---
Grown-up humans normally have 32 teeth (unless they lose some or have some extra ones). Puppies have 28 temporary teeth, and when they grow up they have 42 teeth. Kittens have 26 teeth, and when they grow up they have 30 teeth.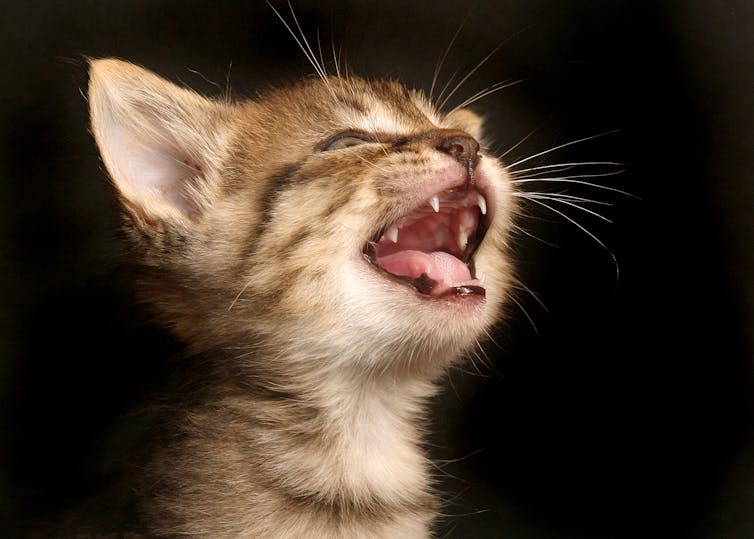 Their teeth are differently shaped to ours. Unlike us, dogs and cats have very long canine teeth, which look a bit like fangs.
The bit of the tooth you can see above the gum is called the crown. But each tooth has at least one root - a part extending below the gum. This can be as big as the crown, sometimes bigger.
Dentists and veterinarians do X-rays on their patients to see whether the tooth roots are healthy, or if there are extra roots, or whether teeth need to be removed.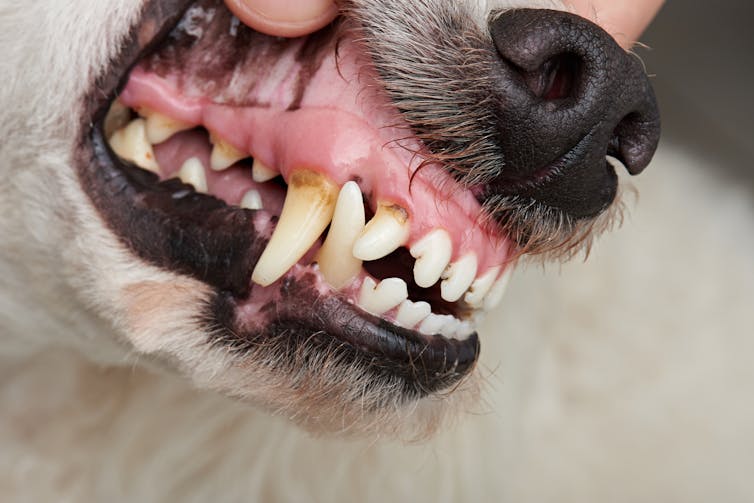 They may be only temporary, but the baby teeth of puppies and kittens can be sharp, so I don't recommend getting too close to have a look. Next time your pet goes to the vet for a check-up, the vet can carefully open your pet's mouth and show you the teeth.
Sometimes a baby tooth does not fall out before the adult tooth starts to emerge. This means that two teeth are trying to squeeze into one space in the mouth. It can cause pain and other problems, like food getting stuck between the two teeth. That can lead to really stinky breath. So sometimes veterinarians need to remove these stubborn baby teeth.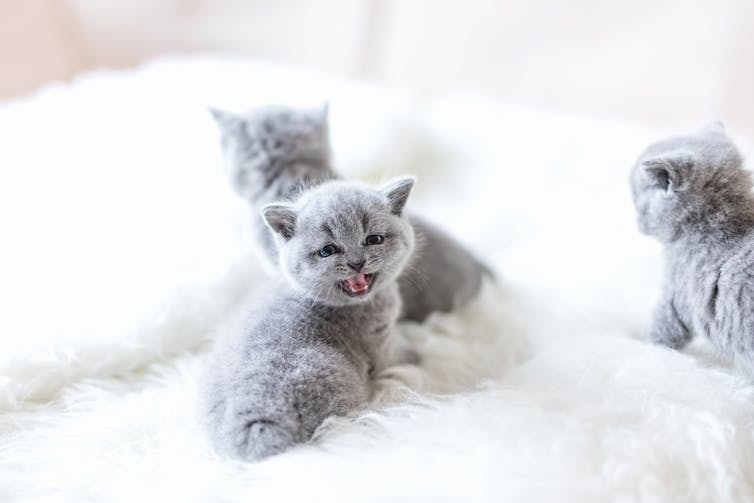 Puppies and kittens don't brush their own teeth. The best way to keep their teeth clean is to give them a healthy diet, as chewing helps to keep the teeth clean. Regular dental check-ups at the vet are also important. Some pets will let their owners clean their teeth, but this should only be done by a grown up. Not every dog and cat likes having their teeth cleaned.
---
Read more: Curious Kids: Why do our ears pop?
---
They can't use human toothpaste because they don't know how to spit it out. Instead, there is special toothpaste made just for dogs and cats - and it comes in meaty flavours.
---
Hello, curious kids! Have you got a question you'd like an expert to answer? Ask an adult to send your question to us. They can:
* Email your question to curiouskids@theconversation.edu.au
* Tell us on Twitter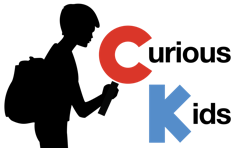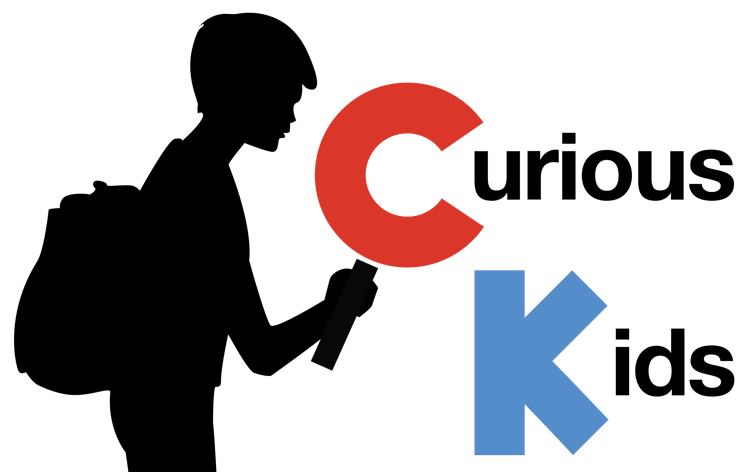 Please tell us your name, age and which city you live in. You can send an audio recording of your question too, if you want. Send as many questions as you like! We won't be able to answer every question but we will do our best.