This is an article from Curious Kids, a series for children. The Conversation is asking kids to send in questions they'd like an expert to answer. All questions are welcome – serious, weird or wacky!
---
Why are people ticklish and why are different people ticklish in different places? – Magali, 10, Townsville.
---
Hi Magali. Thanks for your great question.
People have asked this question for years. Lots of scientists have thought they knew the answer but then other scientists have found they were wrong. The real answer is that scientists still don't really know why we are ticklish.
---
Read more: Curious Kids: Is it true that male seahorses give birth?
---
There are different kinds of tickles
Our skin is able to detect different feelings. The skin uses different cells inside of it to tell us feelings such as touch, vibration and pain. Scientists think perhaps the feeling of being tickled comes when the skin cells are telling us we are feeling pain and touch together.
There are two types of feeling that are described as a "tickle". Their scientific names are "knismesis" and "gargalesis".
1) Knismesis occurs from a light touch, like a feather touching you and can happen on the skin anywhere on the body. This type is also seen in cats, dogs and lots of other mammals.
2) Gargalesis occurs from a heavier touch to "ticklish" parts of the body (like the tummy, underarms and the soles of the feet). This can make us laugh even if we don't want to. This response also happens in apes.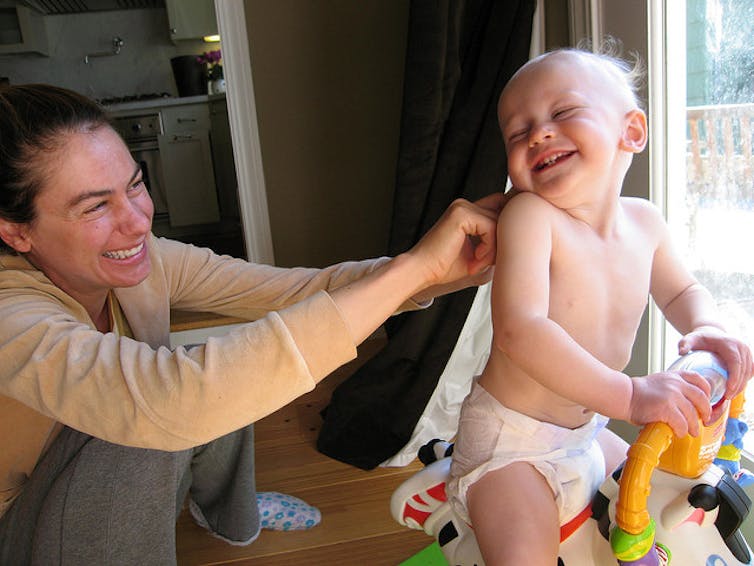 What scientists used to think
About 150 years ago, a famous scientist named Charles Darwin thought tickling was linked to our sense of humour. He thought this because we laugh when tickled, just as we laugh when we find something funny.
Scientists found this was wrong because when we find something funny we laugh as a sign of enjoyment. But lots of people don't enjoy being tickled and when they laugh and smile they can't help it. Some scientists think that it could be like when we cry from cutting onions. That type of crying does not show you are sad.
Other people have thought tickling was a way to build a relationship between other people, such as brothers and sisters, or a parent with their child. Scientists have found that this isn't right either as we can be tickled by robots.
---
Read more: Curious Kids: why does rain only come from grey clouds?
---
What we think could be the cause
We can't tickle ourselves. This is because your brain takes your movement and intention into account when responding to the sensation, and this reduces the ticklish nature of the touch. This could mean we use tickling to help us know what our own touch is.
Your brain has to deal with a lot of information coming in all the time. When that touch is from another person or thing, this is important to know - it could be a spider crawling on you! The knismesis feather-touch type of tickle might be part of our system for determining when something is touching us.
Some researchers think gargalesis, the heavy tickle, might help us learn to fight. The laughing from tickling encourages the tickler to keep going while the person being tickled tries to protect the ticklish parts of the body. It could be something like a reflex - just like when there's a loud unexpected noise like a balloon popping in your face you can't help being startled.
Why some people are ticklish and others are not, and why people have different ticklish spots is still a mystery!
---
Hello, curious kids! Have you got a question you'd like an expert to answer? Ask an adult to send your question to us. They can:
* Email your question to curiouskids@theconversation.edu.au
* Tell us on Twitter by tagging @ConversationEDU with the hashtag #curiouskids, or
* Tell us on Facebook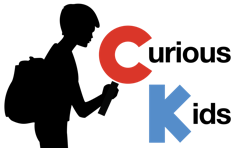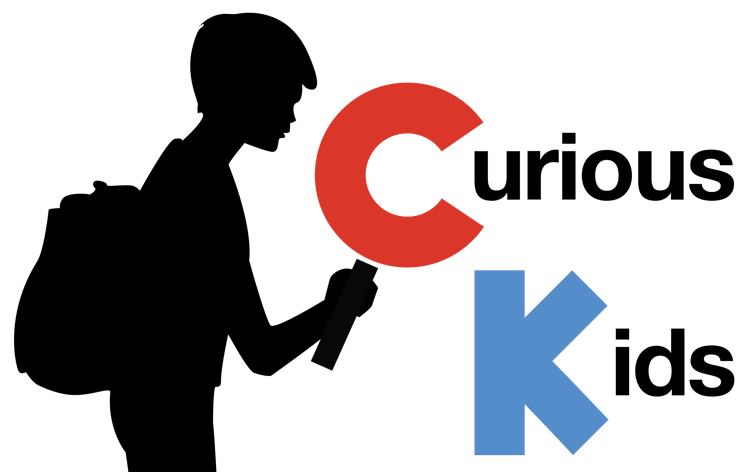 Please tell us your name, age, and which city you live in. You can send an audio recording of your question too, if you want. Send as many questions as you like! We won't be able to answer every question but we will do our best.