Two months after the death of 18-year-old Sydney man Daniel Christie, who was punched to the ground on New Year's Eve, New South Wales Premier Barry O'Farrell introduced a set of measures aimed at improving the safety of nightlife in Sydney's CBD and entertainment precincts.
Six weeks later, the ABC sent six crews into Kings Cross to see if they were working – and I tagged along. The finished product, a documentary called Dead Drunk: Lights Out in the Cross?, will screen tonight at 8.30pm, followed by a forum on ABC2 involving many of the key stakeholders.
Six film crews followed a range of people between the hours of 7pm and 6am, including a hen's night, a 21st birthday party, a team of police and others, in and around Kings Cross on the night of April 5. It also involved interviews throughout the night with licensees, industry representatives, party-goers – and me.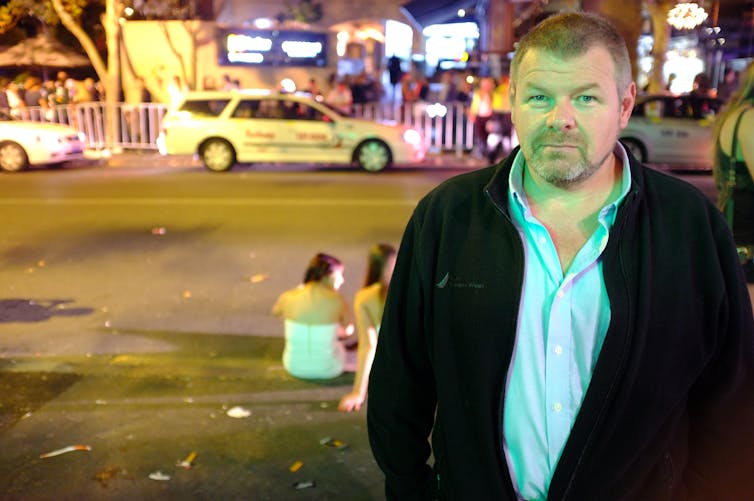 This fascinating experience came around because of my involvement in the two largest studies into nightlife, for which my colleagues and I interviewed over 11,000 patrons in six cities between 8pm and 5am and conducted more than 1,000 covert observations. I also worked as a bouncer many years ago.
Having collected such data, the opportunity to spend a night in the Cross following the introduction of the new legislation was extremely tempting.
What did we see?
To refresh your memory, the NSW government measures to reduce alcohol-fuelled violence include:
no alcohol sales at 3am
a 1am lockout (or "one-way door" where patrons cannot enter a venue after 1.30am)
a new risk-based liquor licensing framework
a system of fines for people being drunk or causing trouble on the streets
mandatory sentences for some alcohol-related crime and a range of minor conditions.
The key element of the package is stopping the service of alcohol at 3am. What has become clear is that many people confuse this with the "lock-out" which stops people entering venues after 1.30am.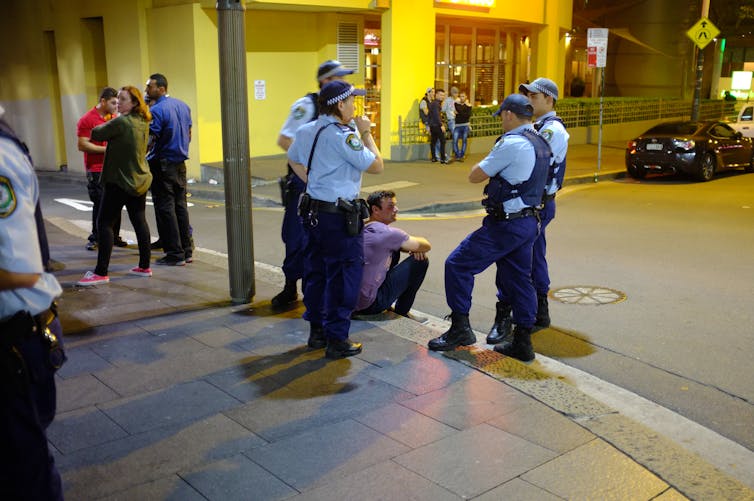 Our evidence, and very large body of international evidence, has shown that stopping the service of alcohol reduces assaults, emergency department attendances and other harms. And this was the case on the night. By 3.20pm, the streets were virtually empty and there was no obvious trouble associated with people going home, which is entirely consistent with the evidence but is contrary to much of the hype of those with vested interests.
However, the picture is complicated by the lockout. Our evidence and previous work has not found substantive benefits of this measure. And it's clear this element of the new legislation is unpopular and can cause friction, especially in the early days when patrons are still getting familiar with the new laws.
Despite this, we didn't see any violence on the night, nor did we see the police having to issues fines, although this undoubtedly occurred.
Of course, we saw many other things that night. Even long after the pubs had shut, there were some people hanging around and many of them were drunk and disruptive. Even at 5.15am, a young woman interrupted filming and offered the crew a blowjob.
Another young man waited until filming had stopped and then wanted to argue about the interventions, ignoring many attempts by us to walk away. These people argued that the new measures impinged on their rights to party, but they didn't seem too worried about anyone else's rights – a common theme.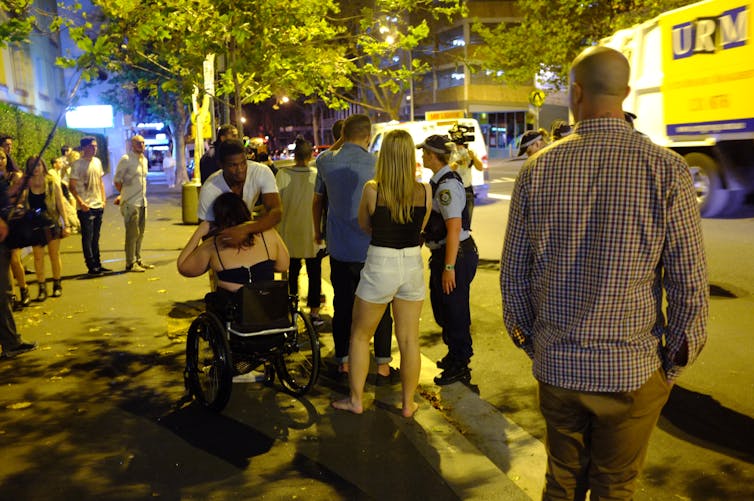 It's early days
A key barrier to this type of investigation is that such measures take time to really have benefit – and we saw this in Newcastle.
The city went through an initial teething period in 2008 when lockouts were introduced and pubs were forced to close at 3.30pm. But the impact is continuing to be seen, with declining rates of violence still being reported.
Further, the police are still flooding the streets in Kings Cross, which is absolutely necessary and the right thing to do when introducing such a change. But as we've seen with other measures, it can confuse the findings if not accounted for in any analysis.
Finally, culture change takes a bit of time (about 50 years for smoking). After five years of earlier trading in Newcastle, there are now more licensed venues than before (mostly small bars), 13 of the 14 venues originally subject to the conditions are still trading (one burnt down), people go out earlier and pre-fuel on cheap supermarket booze less, meaning they spend more money in the pubs.
The key will be how quickly the businesses in Kings Cross adapt their model from the one that has seen so much harm arise; I look forward to seeing what they come up with.
What else could be done?
A key discussion point, especially from the industry, is that the number of people going out is smaller (they always say this) and that people will go elsewhere, to regions that don't have these restrictions. This is almost certainly true and hopefully someone is able to gather such data; we need this data to properly evaluate all impacts of the legislative changes.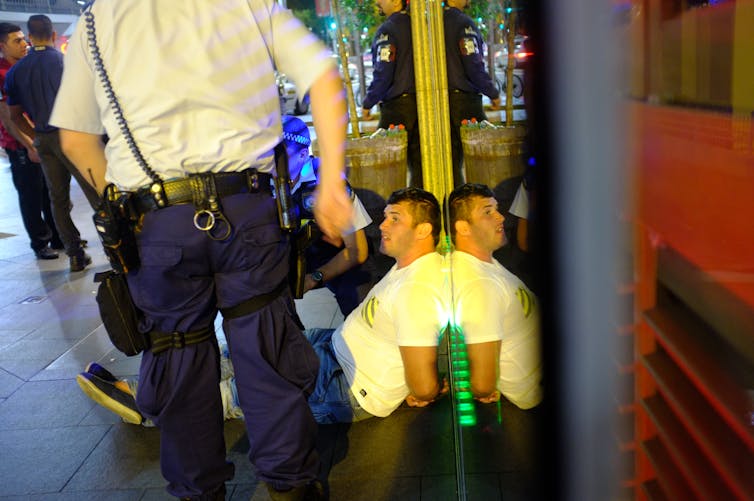 But, there is great misunderstanding about the reductions in numbers, because they are the consequence of people going elsewhere, not staying at home.
The key recommendation from our research is to ensure that such measures are implemented state-wide. Not doing so creates artificial and problematic flows of people to other entertainment districts which are even less equipped to deal with late-night patrons. Implementing the measures state-wide will result in people going out earlier, rather than going elsewhere and means that overall revenues will remain stable.
The current measures mean that people will go to venues that trade late when they want to party hard, disadvantaging central Sydney and creating many problems for outlying communities. The government has said if this becomes apparent, it will extend the areas where the measures are put in place. So we will need to see how this plays out.
A final word
Premier O'Farrell and the NSW government have shown leadership and acted meaningfully to reduce the level of alcohol-related harm on the streets of Sydney; something lacking in other states.
These measures address some of the key situational factors in alcohol-related violence. But if we truly want to deal with the issue, we need a more comprehensive, whole-of-government approach that deals with all forms of violence throughout the lifespan, to prevent the next generation of offenders entering our schools, streets and pubs.
Dead Drunk: Lights Out in the Cross? will screen tonight at 8.30pm on ABC1, followed by Dead Drunk: After Hours, a live chat with Tom Tilley, at 9.30pm live (AEST) on ABC2.