Tropfest, Sydney's "largest short film festival in the world", won't be happening this year, as we discovered last week, less than a month before the event was meant to happen.
Legal action has been launched against the event's former management company – and the most recent news is that new corporate sponsors might be brought in to make up the six-figure funding gap, for a belated screening in early 2016.
I doubt if we will ever know whether Tropfest's failure was due to financial mismanagement, as festival founder John Polson has claimed, debts carried over from earlier Tropfests, an ambitious expansion of the global Tropfest festival empire, or a board that was disconnected from the day-to-day production minutiae of the event.
So how should we, who love films and Australian screen culture, react to this news?
A winning concept
The underlying concept of Tropfest, which has run every year since 1993, was, and is, brilliant. Filmmakers were given a Tropfest signature item for each year's festival and encouraged to make a short film especially for Tropfest. The 2015 item was a card, and previous examples have included "change", "kiss" and "the number 8".
The seven-minute limit allowed 16 finalist films to be easily screened and combined with an awards ceremony, resulting in an excellent – and free – evening's entertainment for viewers.
Over the years the festival has attracted a high number of celebrity judges and sponsors, including Australian luminaries Cate Blanchett, Geoffrey Rush and Nicole Kidman.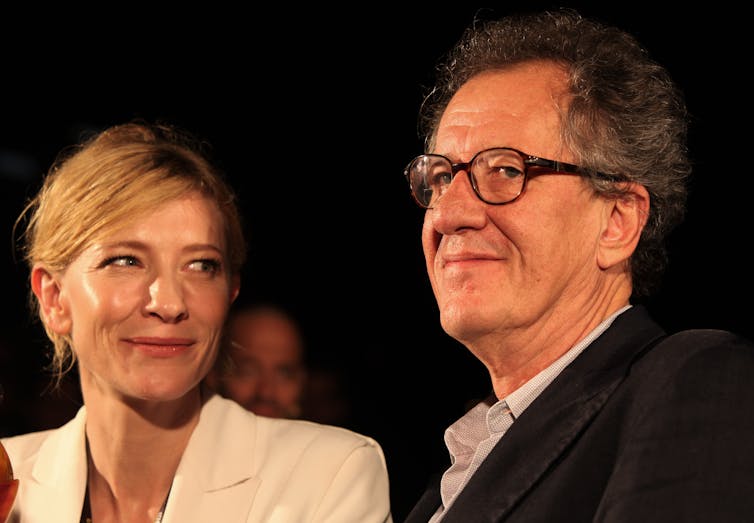 The added bonus for the Tropfest organisers was that copyright of the finalist's work was held by and in perpetuity by them to exploit as they saw fit.
Surviving for 22 years, as Tropfest has, is quite an achievement in an festival environment in which, according to producer Stephen Follows' research, most film festivals run once, a third only last for a year and fewer than 25% survive beyond six years.
Tropfest has clearly evolved. While new creative talent still has the chance to make a splash with a good idea, the South Australian government offered funding for "established filmmakers" to enter the festival in 2012.
Ironically, as the festival progressed and the prizes increased, many of the films were made with significant budgets, with well-known actors and highly experienced filmmakers.
Concerns
But does the end of a short-film festival, even if it is the largest in the world, really matter? For some, Tropfest's troubles are seen as a serious threat to emerging filmmakers in Australia. Some people, on the Tropfest Facebook page, were even willing pay to attend this year's if it would help to bring the event back from the dead.
Of course, for the hundreds of entrants who didn't got the nod as finalists each year, and all the other emerging filmmakers around Australia who don't make films for Tropfest, there has always been, and will continue to be, other reasons to make films, as well as alternative ways to enter the film industry.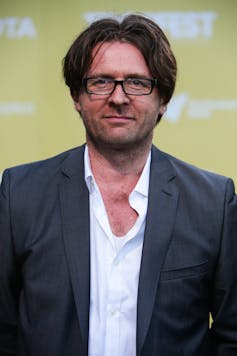 It's only the lucky few who ever had their work screen at Tropfest, and who have had opportunities to go onto greater success with the support and nurturing of the Tropfest family. My impression over the years was that to be in the running as one of the 16 finalists it helped if you were young, male and probably Anglo.
The festival has drawn criticism for the consistently low number of finalist female directors. Some tone-deaf movies, such as the 2013 winner Bamboozled's "twist" around gay sex, or the inclusion – and withdrawal – of Remote (2015), have indicated a lack of awareness around domestic and trans related violence.
If Tropfest does manage to attract new corporate sponsorship, senior leadership needs to seriously address those concerns. What started as a group of mates in the Darlinghurst Tropicana cafe has stalled just as it hovers on the brink of its transition to a serious player on the international film circuit.
A reprieve, should it come, doesn't mean losing the essential elements of fun, irreverence and the low barrier to entry that made Tropfest great; but a film festival worthy of government grants, community support and international recognition should have a clear vision of its values and goals, as well as good financial management.
Ultimately, I want to be able to see this year's finalists and to be able to encourage my students to enter it next year. Any event that provides us with an opportunity to make, watch and discuss short Australian films can only be a good thing.
So thank you, John Polson, and here's to you reviving Tropfest in the not too distant future.