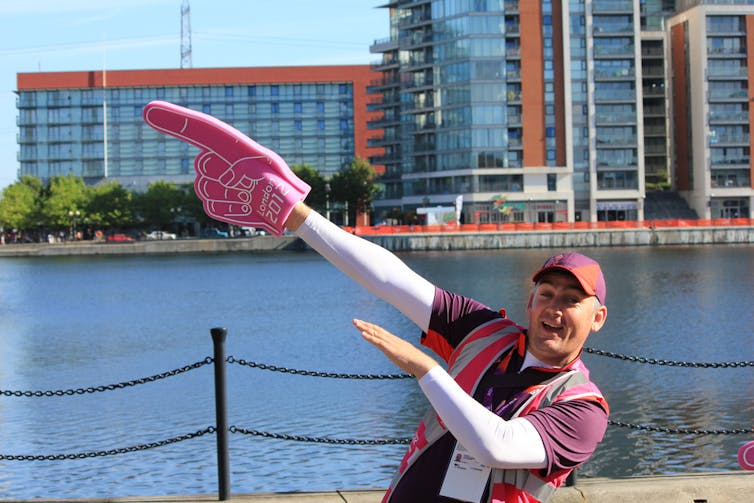 The discourse around events like the Olympics or Paralympics is frequently that the bid committees and the politicians promote the potential legacies for the communities.
These can include built legacies such as new stadia (Beijing), urban redevelopments (London and Sydney), and increased stocks of hotel rooms (Barcelona). Some environmental legacies can include protecting endangered species (Sydney), and showcasing environmental best practice (Vancouver).
Finally, social legacies are discussed such as increased sport participation (Sydney and London) and a volunteer legacy beyond the games (Vancouver, London and Sochi). For London, hunger alleviation was also touted as a potential Olympic legacy due to a London-based summit being held during the Olympics. While "legacy" seems a somewhat over used term for these events, my interest remains in the social legacies, and particularly the volunteer legacies, for communities.
What evidence do we have they these social legacies occur? None! While volunteers are essential to the success of these events and usually are a key message of bid committees, their real "worth" to the overall event may be reflected in that they don't rate a substantive mention in the official Olympic Games Impact studies, nor do they get serious consideration in the official Knowledge Transfer sessions. Yet without them, the Games couldn't proceed.
Sydney was hailed as a great example of the volunteer spirit, but there was no research afterwards to explore the actual legacy. John Furlong the CEO of the Vancouver 2010 Games talked of the volunteers as the real heroes of the Games and Jacques Rogge has used similar language of the Gamesmakers/volunteers of the London 2012 Olympics.
For Vancouver there was no substantial post-Games research that effectively evaluated the volunteer legacy – though we did try! For 2012 we are again seeking to measure what, if any, volunteer legacy may accrue to the host communities up to 12 months after the events.