Our EcoCheck series takes the pulse of some of Australia's most important ecosystems to find out if they're in good health or on the wane.
Western Australia's iconic Banksia woodlands are the predominant ecosystem along the Swan Coastal Plain – part of the southwest Australian global biodiversity hotspot, a region internationally recognised for its huge diversity of flowers and other wildlife.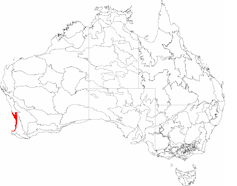 With more than 2,100 plant species, 2,250 invertebrates and 256 vertebrates, these woodlands are truly unique. However, they share this coastal plain with Perth, one of the fastest-growing cities in the world. Staggeringly, the Perth-Mandurah urban corridor is larger than the official city boundaries of Los Angeles and Tokyo put together (although, in fairness, those cities' satellite regions have their share of urban sprawl too).
Greater Perth's population has crept past 2 million, across an area that extends 123km along the coast and about 30km inland. By 2050, Perth's population is projected to reach 3.5 million and to stretch more than 240km along the coast.
While there have been some efforts to look at how to contain the sprawl, new land is still being released for development.
Banksia woodlands are under threat
Banksia woodlands are disappearing at an alarming rate. The woodlands have essentially been lost from the central part of their range (the Perth metropolitan area), leaving behind a scattering of suburban remnants.
These remnants, which include the 267 hectares of bushland in Perth's iconic Kings Park, are under stress from other threats too, including inappropriate fire regimes, invasive species and climate change. Over the past 60 years these factors have contributed to a loss of many mature Banksia trees.
Around 80% of the woodland plants depend on pollinators such as native insects, birds, and mammals like Western Australia's unique Honey Possum. Therefore, it is critical to maintain a connected network of woodland remnants across the metropolitan region, so that these pollinators can move freely throughout the habitat. It is not enough simply to conserve isolated patches such as Kings Park.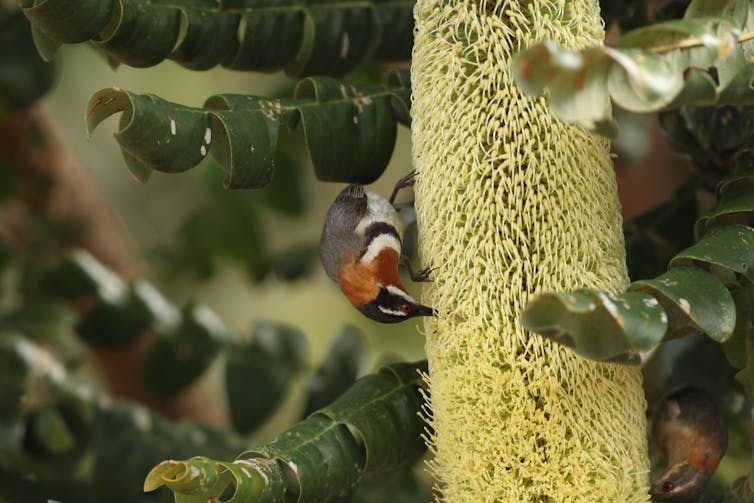 The federal government is assessing whether to add these Banksia woodlands to its list of threatened ecological communities, which would pave the way for a co-ordinated program to help protect them.
This is timely, coming in the face of the WA government's proposed Perth-Peel Green Growth Plan, which will result in the loss of a further 9,800ha of Banksia woodlands (about 13,611 soccer fields, or 24.5 times the total area of Kings Park) and a further decline in numbers of the endangered Carnaby's Black Cockatoo.
A way forward?
The good news is that Banksia woodlands can be successfully restored, and indeed some small pockets have been already. Roughly 70% of species returned to a restored site previously used for collecting construction sand.
However, Banksia trees take decades to reach maturity, making restoration a slow process, not to mention an expensive one. The cost of restoring cleared land has previously been estimated at A$30,000 per hectare, and Banksia attenuata seed alone can cost A$220 per 1,000 seeds.
The Perth-Peel plan would include the creation of 170,000ha of woodland reserves as mitigation for development. However, this is not a net gain, as these areas already exist. Some revegetation is planned, but as we have seen above, this is expensive and not always successful.
Perth has one of the lowest population densities in the world, with an average of just ten homes per hectare. Infill development has been proposed as an antidote to urban sprawl, but care needs to be taken that this infill does not fragment urban woodlands still further.
Smarter planning
We cannot undo past developments. However, we should learn from them and reduce our future impact. This means using the best available restoration science and translating it into smarter planning and development to preserve existing woodlands on the Swan Coastal Plain, rather than trying to fix or offset the losses.
We need to know how changes in climate, particularly rainfall, will impact on Banksia woodlands. But, above all, the issue needs to be communicated beyond the scientific community. The public should be aware of the environmental and social benefits of conserving and restoring Banksia woodlands, from cooling our city streets to preserving WA's beloved black cockatoos.
Finding the balance between urban sprawl and healthy woodlands will require collaboration between ecologists, policy scientists, urban planners, developers and local councils. Only with smarter development planning will we secure the successful management and future of the Banksia woodlands that once covered the Swan Coastal Plain.
Are you a researcher who studies an iconic Australian ecosystem and would like to give it an EcoCheck? Get in touch.