Although women have proven themselves capable in frontline combat situations – most recently in Iraq and Afghanistan – sceptics argue that this does not demonstrate they are capable of the dirty, exhausting, terrifying and chaotic job that is offensive close combat.
Many myths, based on stereotype and perpetuated by a minority of "old and bold" military personnel, are historically unfounded. However, the findings do not seem to be filtering though – and popular opinion still believes that women are incapable of serving in ground close combat roles. It is time to put these myths to bed once and for all:
1. Women are physically inferior to men
We have known since the 1980s that direct measures of strength are a more valid qualification criteria than sex and that women are capable of the same level of physical fitness as men of the same size and build. Now, putting that aside, advances in military equipment such as exoskeleton suits are being developed to reduce the effort spent by soldiers while increasing the amount of weight they can carry and the distance they can cover. This will soon make physical inferiority regardless of sex a moot point.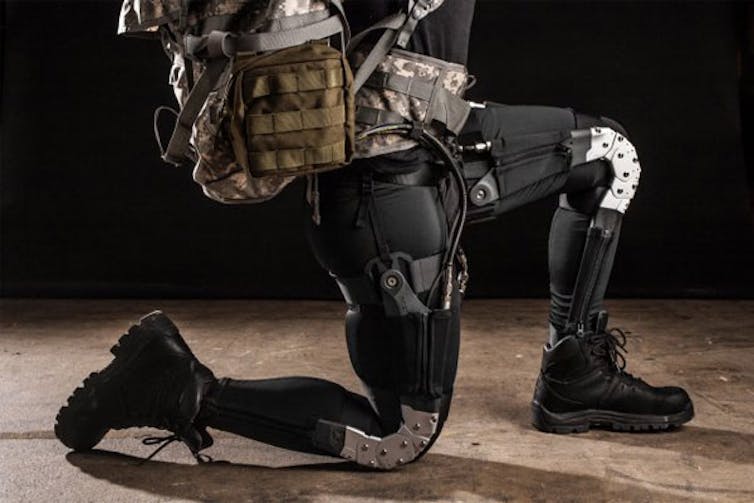 2. Women lack violent tendencies
In truth, women are just as capable of violence as men. Although studies have consistently found that males are more aggressive than females, very little of the research considers the sex of the victim in comparison to the sex of the aggressor. When controlling for this, the sex difference isn't as clear-cut – women are equal to, if not more aggressive than, men in some contexts.
One former female warrant officer in the British Army to whom I spoke for this article said: "Military training ensures that all personnel regardless of sex are capable of aggressive behaviour that is appropriate and proportionate even in high-risk hostile enviroments".
3. Women lack the mental discipline required
Women have proven themselves to be mentally formidable, performing highly stressful jobs – for example, as doctors, police officers and pilots – alongside their male counterparts. Research has quashed the sexually dimorphic view of the human brain, instead demonstrating that our brains are highly individualised and mental discipline cannot be discriminated by sex.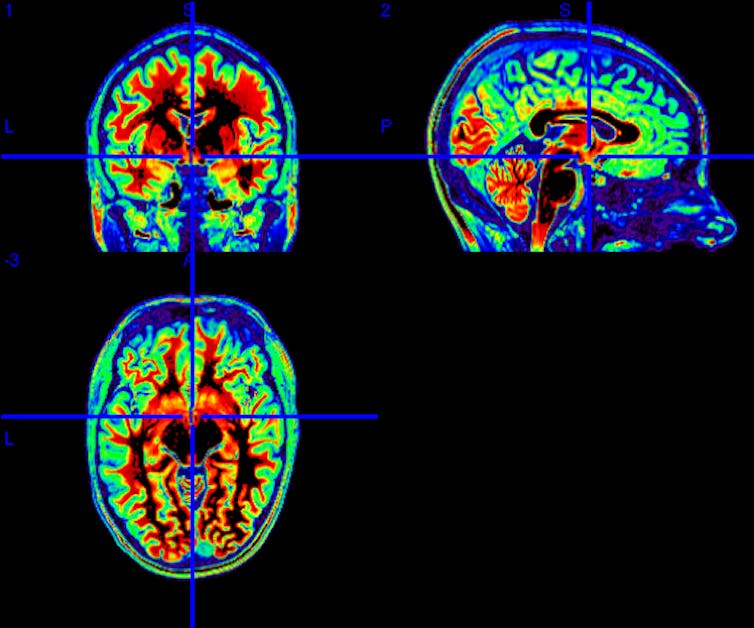 4. Women are not as emotionally stable as men
Men and women suffer from depression at similar rates, however there is a suicide paradox in which men are more likely to succeed in taking their own lives than women are. Men are also more likely to have substance abuse and addiction problems. Not quite the picture of emotional stability one might assume is needed for comparison.
5. Women will be sexually assaulted by male peers
Military sexual trauma is a concern particularly in the US, where an estimated 20,000 assaults occurred in 2014, against 40% of active-duty female soldiers and 13% of active-duty male soldiers. Based on these percentages it is estimated that 11,400 male and 8,600 female personnel were sexually assaulted in 2014; so, while the proportion of women assaulted is higher, more men were actually victimised – dispelling this misconception that this is a woman's issue.
The US figures include assaults by "other service members, civilians, spouses or others". In the UK, the military police received 225 allegations of rape and sexual assault between 2011 and 2013 from active-duty soldiers against their colleagues.
6. Women will jeopardise unit cohesion
A 2009 literature review on women in ground close combat roles for the UK's Ministry of Defence found a positive relationship between team cohesion and performance. However, it was unable to make a clear recommendation due to a lack of scientific data examining the effects of women in close combat teams particularly within the UK Armed Forces.
Consequently, the decision was left to "a military judgement that under conditions of high intensity close quarter battle, team cohesion is of such significance that the employment of women in this environment would represent a risk to combat effectiveness with no gain in terms of combat effectiveness to offset it." A disappointing conclusion for equality campaigners considering the review stated there was no scientific evidence to show that women would or would not impact unit cohesion.
A more recent review that aimed to update the 2009 work came up with a different conclusion, finding that gender was not a significant factor in team cohesion. It went on to note that any negative issues related to the integration of women and unit cohesion were short-lived, and could be offset by collective experience and strong leadership – a major factor in how well units perform, rather than the presence or absence of women.
7. Female military units won't work
There are already examples of many battle-proven all-female units, including the Kurdish Women's Protection Units (YPJ)in Rojava, Kurdistan – the most recent female military unit to capture media attention. The YPJ has been extraordinarily successful, playing a key role during the liberation of Kobani in Syria.
The YPJ have also assisted the Yazidi community, who were trapped on Mount Sinjar in Iraq in 2014. The rescue operation saved thousands of Yazidis who had taken refuge on the mountain and fought thirst and hunger for months, including a large population of women and children who were at risk of being [captured and enslaved by Islamic State (IS)](https://t.co/sg30mrBcGA. For IS, who believe that death at the hands of a woman disqualifies them from Paradise, these women are a formidable threat.
8. Women can't perform as well as men in the Special Forces
Many countries have made significant progress towards full gender integration in the military, accepting that women should have the same opportunity to serve their country as their male counterparts. However, there seems to be an unequal application of gender equality when it comes to some Special Forces (SF) units.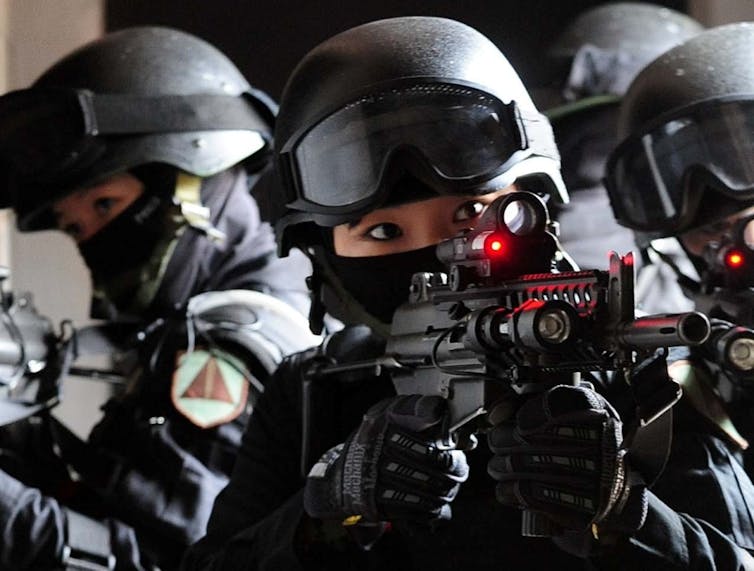 In December last year, the US military said that all combat jobs will be open to women with no exceptions – but by January it was announced that this "gender-neutral" policy wouldn't include SF units.
SF selection processes are largely a physical aptitude test that is optimised for a male cohort. Arguably this isn't appropriate for current operational requirements. Considering the irregular nature of current operating environments – where frontlines are rarer and enemies don't wear uniform – it seems that SF units must continually evolve to deal with modern threats. A retired UK Special Forces major told me that: "[21st-century] threats will require a greater reliance on specialists embedded and working within 'traditional' SF structures." They added:
More effective recruitment and retention of women is likely to be an important part of that evolution. In many respects this is back to the future, creating something that looks more like a special operations executive.
There is no shortage of female talent in the military and it is time to use it fully. While not every woman will be capable of serving in ground close combat roles, neither is every man. Access to such roles should be based on competence and qualifications, not determined by a Y chromosome.