Piermario Morosini, the 25-year-old former Italy Under-21 player, collapsed from cardiac arrest during Livorno's Serie B match with Pescara on Saturday.
"Unfortunately he was already dead when he arrived at hospital," Dr Edoardo De Blasio, a cardiologist at Pescara's Santo Spirito hospital, said. "He didn't regain consciousness."
An apparently healthy, fit young man is dead suddenly and without warning.
Only a couple of weeks ago, the 23-year-old Bolton star, Fabrice Muamba, was technically dead for 78 minutes, but miraculously survived after suffering a heart attack in the middle of an FA Cup quarter final.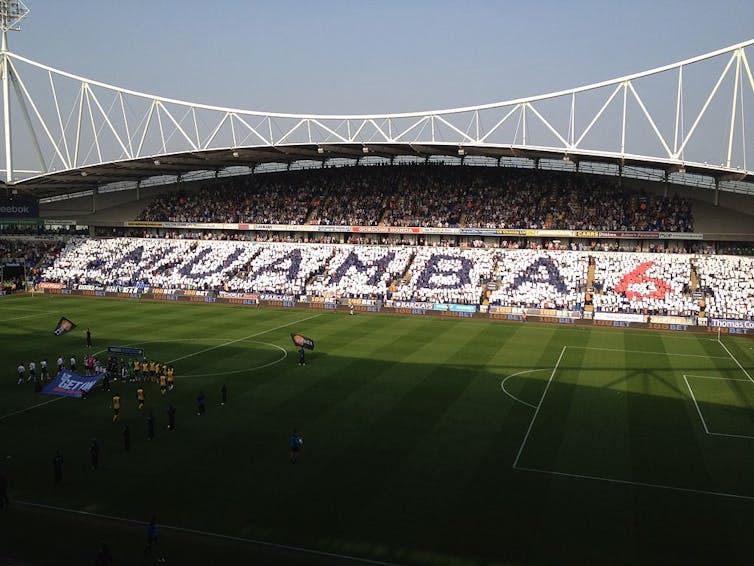 The cause of Morosini's death has not been revealed (or possibly even determined), but statistically, the most likely cause is an underlying genetic heart disease. A mutation in one of our 23,000 genes can lead to a variety of heart diseases that can affect the structure, function, and electrical rhythm of the heart.
The most common cause of this kind of sudden death is hypertrophic cardiomyopathy (HCM), which affects up to one in 500 people.
Fit, young athletes' hearts work a little differently from the majority of people. Their well-exercised hearts adapt to the pressures of constant, vigorous training. HCM causes the thickening of the heart muscle. Initially this may give athletes a "super heart" leading to sporting excellence.
But a genetic abnormality causes the heart to continue growing, until the muscle wall becomes so thick that it begins to restrict the flow of blood to and from the heart.
Tragically, genetic heart diseases are often silent, as individuals have no symptoms. Even more sadly, sudden death can be the first presenting symptom in up to half of young people who die suddenly.
Elite sports people can achieve the highest levels of sporting excellence, yet be at risk of sudden cardiac arrest. Some, such as Muamba, are very lucky and survive, but for the vast majority, like Morosini, the result is fatal.
Sudden cardiac death in the young is a complex problem and the solution must address it from a number of perspectives:
raising community awareness about life-threatening heart diseases in young people;

clinical screening in families where there's a history of young sudden death or heart disease at a young age;

medical reviews for young people who have symptoms such as blackouts (syncope), fast heart rhythms, and exercise-related symptoms;

greater use of public access defibrillators throughout the community, such as in airports, train stations, sporting clubs and major sporting venues; and

population-based screening.
The last of these remains a highly contentious issue. The debate hinges around the low incidence of these genetic heart diseases and the likelihood of detecting and diagnosing them, the high rate of "false positives" on electrocardiogram (ECG) changes (which may exclude some kids unnecessarily from sports) and the cost-effectiveness of screening programs.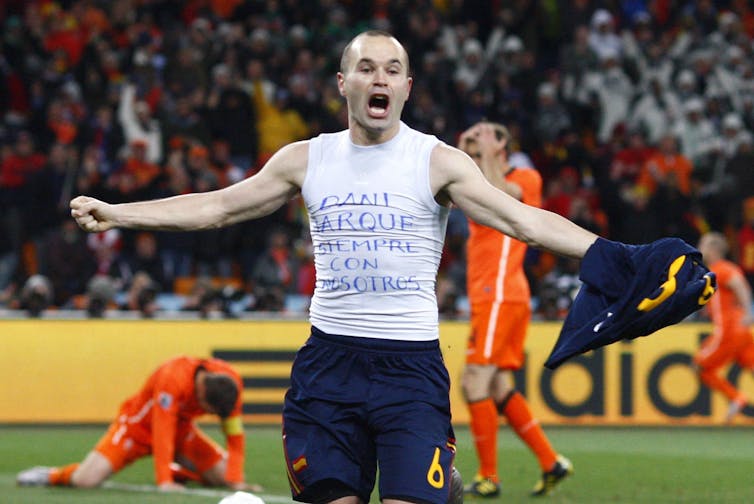 The diagnosis of HCM is made on echocardiography (ultrasound) and not an ECG. In Italy, a national ECG screening program exists for all high school students. Most countries don't have national programs, but rely on screening programs within sporting clubs, programs and institutes.
If we can identify those young people at risk, we can initiate prevention strategies to stop sudden death. Lifestyle modifications, medical therapies such as beta-blockers, and implantable cardioverter-defibrillator (ICD) therapy can reduce risks.
Targeted research focused on the problem of sudden death in the young, including genetic, clinical, public health, and health economic aspects, will be critical as we aim to prevent all youth sudden cardiac death.