Almost two years ago, The Conversation published an article, "Wiping the slate clean: historic convictions for gay sex must be expunged". The article discussed the British government's moves to remove convictions for gay sex that were recorded before the decriminalisation of homosexuality in the UK.
This week, the Victorian parliament passed the Sentencing Amendment (Historical Homosexual Convictions Expungement) Bill 2014, and MPs from both sides of politics acknowledged the role that article played in raising awareness of this issue and ultimately leading to long-overdue law reform.
The negative impact of convictions for gay sex are being felt today, more than ever. As Human Rights Law Centre executive director Hugh de Kretser observed:
What we're seeing with massive increases in criminal record checks is that this has much greater potential for discrimination and stigma than it had, say, 20 or 30 years ago when these offences were decriminalised.
Bipartisan regret for the harm done
I was privileged to be able to witness the parliamentary debates that preceded the passing of this legislation in Victoria. Three men who have been burdened with criminal convictions for much of their adult lives were also present for this historic occasion.
Members of both parties made moving speeches acknowledging the wrongs that had been done to Noel Tovey, Tom Anderson, Peter McEwan and countless other gay men.
Victorian Premier Denis Napthine told parliament:
It is now accepted that consensual sexual acts between adult men should never have been a crime. These historical convictions have caused ongoing harm and hurt to those who were prosecuted and have led to significant personal difficulties, particularly in regard to employment and travel as well as the stain on their characters, the psychological effects and the effects on people who know they have a conviction on their record. They were convictions that should never have appeared there, and it is about time they were expunged.
The legislation has been criticised for not going far enough, because it does not include a formal apology. For example, Member for Footscray Marsha Thomson said:
The Labor Party has given a commitment that under an Andrews government we would issue a formal apology to people who were convicted of homosexual offences under the Sentencing Act 1991. That is an important thing to do because it has taken too long to get here.

The issue of a posthumous apology is also important. Again, because we have taken so long to get here, we need to ensure that the families of those men are able to hold their heads up high and know that their relatives did absolutely nothing wrong. The state did them a disservice, and it has taken too long to recognise this.
How is a conviction erased?
So how will this long-overdue reform be implemented? Member for Prahran Clem Newton-Brown, a driving force behind this bill, has indicated that the Department of Justice will have a process in place for implementing it by mid-2015.
Persons who have been convicted of a historical homosexual offence (and pursuant to a late amendment from Labor, the family of such a person, if the person is deceased) can apply to the Department of Justice for the conviction to be removed from their records. Offences covered include "the abominable crime of buggery", "loitering for homosexual purposes" and other indecency offences where the conduct would be lawful under today's laws.
The department can refuse to expunge a conviction if the conduct would still constitute a criminal offence today because, for example, one of the parties did not consent or was under age.
The department must make a determination on an application as promptly as possible. If an application is refused, the individual may apply to the Victorian Civil and Administrative Tribunal to have that decision reviewed.
The effect of an expungement is that an individual can swear under oath that he does not have a criminal record (assuming the historical gay sex conviction is their only conviction) and is not required to disclose it for any purpose.
The holder of official records relating to the conviction – courts, police, Office of Public Prosecutions, etc. – must, upon being notified by the Department of Justice of the expungement, in relation to any electronic records:
remove the entry;

make the entry incapable of being found; and

de-identify the information contained in the entry and destroy any link between it and information that would identify the person to whom it referred.
In relation to non-electronic records, the holder of the record must annotate the entry with a statement to the effect that it relates to an expunged conviction.
Now for the rest of Australia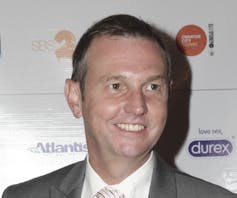 Only time will tell how smoothly the system will work in practice. It looks like the rest of Australia may quickly follow Victoria's lead.
The Criminal Records Amendment (Historical Homosexual Offences) Bill 2014, introduced into the New South Wales parliament by MP Bruce Notley-Smith, has been debated and passed by the lower house today. With a smooth passage expected through the upper house, the reform will soon be signed into NSW law. South Australia is reportedly considering similar legislation.
There have also been calls for Tasmania to pursue such reforms.
---
Anybody needing assistance in having a historic conviction for gay sex expunged can contact the Human Rights Law Centre.