A new law announced by UK prime minister Theresa May will see restaurants in Britain being banned from unfairly taking tips from staff. Ensuring staff keep their tips is certainly a positive move to promote fairness. However, as tips are often used by employees to supplement their low pay, shouldn't improving quality of work be of higher importance?
Since at least 2008, successive UK governments have focused primarily on improving employment levels. As a result, less focus has been placed on improving job quality. Across the UK, an estimated 4.9m people are now employed in low-paid work, earning less than two thirds of the median hourly wage. In Wales alone, around 459,000 workers are employed in low-paying occupations – as defined by the Low Pay Commission.
Many of these low-paid workers also find themselves without a credible route to progress into better paid and quality work. A substantive report commissioned by the Joseph Rowntree Foundation in 2014 showed that in low-paid sectors such as retail, catering, and care, movement into better paid and more secure work simply isn't offered to many. This is reflected in the fact that from 2006 to 2016, 25% of low-paid workers were still undertaking low-paid work a decade later. And in the food service industry, though there are opportunities for service staff to move up into managerial positions, research has found that promotion decisions are often made arbitrarily, without fair assessment of qualifications and skills.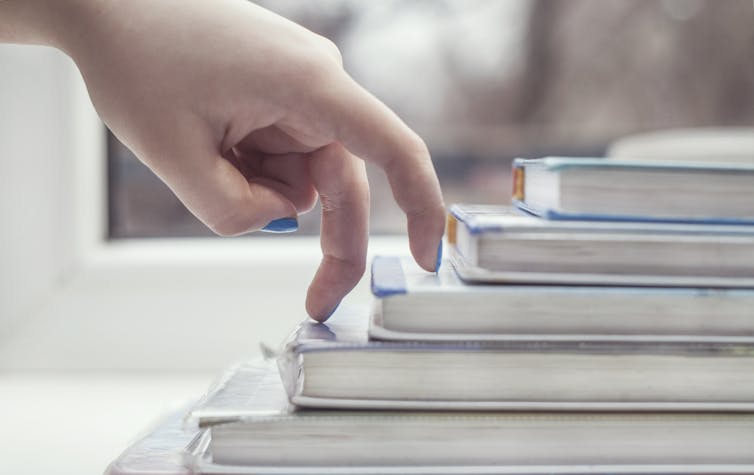 The rise of the gig economy and the decline of unionised workplaces has worsened this problem, and undermined many of the traditional career structures, such as work-based learning, that used to exist in low-paid sectors. The feeling of being trapped and deprived of credible opportunities – whether moving up with an existing employer or into better paid work elsewhere – is all too common. But things can't change overnight, and the government needs to start pushing companies to help their staff.
Skill building
The most effective career progression plans give workers the training and skills they need to move up, while simultaneously developing the skilled workforce that employers need to boost growth. It is not simply about improving their ability in their current role, but about boosting their skills overall.
Take, for example, an IT training scheme in the Bronx, New York, which has boosted participants' earnings by 27%. This programme focused on providing sector-specific occupational skills training, appropriate job placements and post-employment retention and advancement services to effectively provide participants with the new skills they needed to move up into better paid work.
Meanwhile, a UK programme, run in partnership with retailer Pets at Home, has ensured part-time staff can also progress in their careers, by simply offering training and managerial work experience on a part-time and flexible basis. This approach not only enabled progression, it also helped promote more women in the workplace. (Despite representing 65% of Pets at Home's shop floor staff, many women struggled to balance progression with part-time working.)
Programmes like these rely on adult learning. But this is a sector which has long been neglected in the UK, and lacked investment from both employers and government. In fact, the current policy approaches have stopped workers from being able to increase their skills to help themselves progress.
For our soon to be published report, we have been looking specifically at the issue of promoting career progression in low-paid sectors. We have found that providing career progression opportunities not only gets workers into better paid work and improves well-being, it also boosts economic productivity and growth. A clear benefit for workers, business and government.
Evidently, more must be done to create a persuasive, evidenced argument to get employers on board, and show them the mutual benefits that career progression initiatives can yield. Government policy to incentivise employers is crucial for this, and could complement other policies, such as the promotion and enforcement of a national living wage. New procurement clauses, for example, could force companies who wish to work with the public sector to commit to providing progression.
Improving the quality of work is a complex matter but it can be done. Ensuring a fair distribution of tips to service staff and promoting a fairer distribution of wages for workers more generally is no doubt part of the solution. But we need to look at workers' careers, too.