Arlene Foster, the first minister of Northern Ireland, faced calls to resign over the "RHI scandal", a renewable energy incentive scheme which failed. Allegations of mismanagement cost the public purse almost £500m. Foster labelled the pressure for her resignation "misogynistic" and suggested that a man in a similar position might not face such opprobrium.
Doubtless, much of the language aimed at female politicians has a deeply sexist dimension, but writers were quick to point out in the New Statesman, The Belfast Telegraph and The Irish News that Foster's own Democratic Unionist Party has an ingrained culture that fosters inequality.
There is an acute lack of female voices in Northern Irish politics, undoubtedly a legacy of decades of militarised conflict, that has left the region with the lowest amount of women of the devolved parliaments. Of the 18 MPs for the region, only two are female. But the recent appointments of Michelle O'Neill (Sinn Féin) and Naomi Long (Alliance) to lead their respective parties suggest things might be slowly, gradually beginning to change.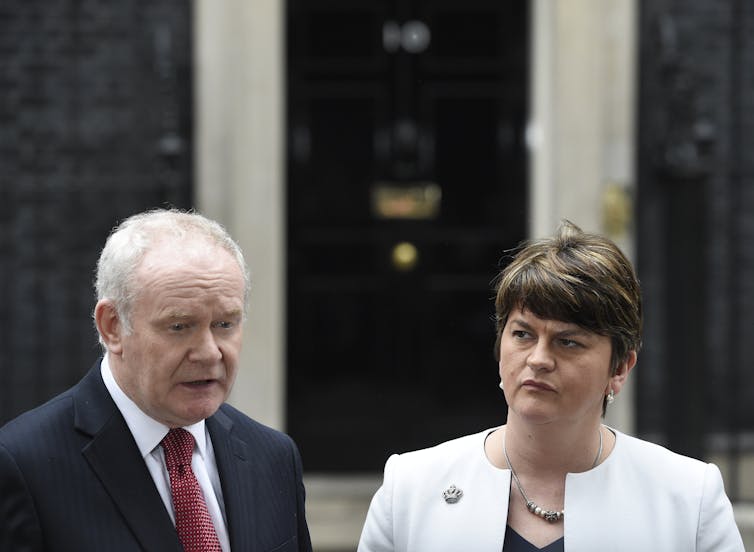 Short stories new and old
This lack of political representation is mirrored in the arts where, for years, women were anthologised and written about as exceptional cases in a literature that was overwhelmingly concerned with literary responses to violent events. In her pivotal work, The Living Stream (1994), Edna Longley detailed the distinctly male atmosphere that hangs over Irish literary coteries. But, as with the political changes noted, women's voices are increasingly being heard in this sphere, too.
Generations of female novelists have written about Northern Ireland since its inception but have been largely ignored. This writing spans genres and all shades of political opinion since the 1920s, and has offered glimpses into lives that rarely make the evening news. Janet McNeill wrote a number of significant novels in the 1960s which capture this "in-between" period with a sharp, sympathetic eye for the dissatisfaction of some women with home and hearth. The reissuing of her novels The Small Widow, As Strangers Here and The Maiden Dinosaur show a continue appetite for and relevance of her novels.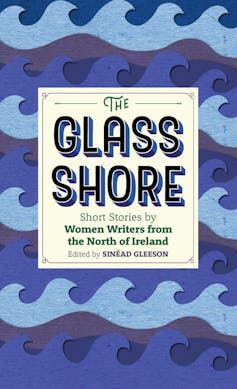 But despite this history, 2016 was a landmark year for Northern Irish women's fiction – short fiction, in particular. It saw the digital reissue of the vital anthology The Female Line (1985) and the publication of Sinéad Gleeson's award-winning collection The Glass Shore, which features both classic stories and newly commissioned work from some of the north's most vital writers. 2016 also saw new collections of stories from Lucy Caldwell (Multitudes), Jan Carson (Children's Children) and Roisin O'Donnell (Wild Quiet).
Fictional responses
Northern Irish fiction has often been criticised for relying on realism and not being as formally experimental as its United Kingdom or US counterparts. But recently, women have been leading the way in offering depictions of Northern Ireland that are ripe for critical speculation.
The work of Jan Carson, in particular, is marked by a playful, experimental sensibility as her writing plays with the possibilities of the short story genre. Her strange, deft prose is a much-needed counterpoint to the wealth of weighty Troubles tones. An equal tonic is Roisin O'Donnell's magical work, which spans continents and species to continually surprise and delight. Bernie McGill's sensual, visceral writing brings the body back into Northern Irish writing in her painful, beautiful writing.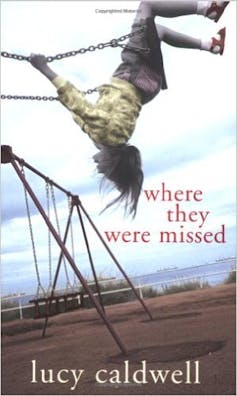 And Lucy Caldwell has never been afraid to write about complicated topics, such as the Troubles and mental health (Where They Were Missed, 2006), missionary work and sexuality in the Middle East (The Meeting Point, 2011) and double lives (All the Beggars Riding, 2013). Her recent short fiction has seen this impulse continue, as she directly confronts the taboos of "post"-conflict Northern Irish society, such as racism, abortion and homosexuality.
Northern Irish women's voices have been largely overlooked by critics and readers in favour of novels and short stories which centred male experiences of being perpetrators and victims of violence. But the new political moment has cleared space for new fictional representations.
Looking forward
Looking to the future, there are several exciting works for 2017. Following her heart-wrenching debut, Ghost Moth (2013), Michele Forbes will publish Edith and Oliver in March 2017. And the scapel-like wit of June Caldwell can be revisited in Room Little Darker, published later this year. We await new work from the women featured in The Glass Shore across genres and forms.
If all you know of Northern Ireland is the turmoil of political institutions, you could do worse than to pick up some of this fiction. For decades, Northern Irish women have been writing about their lives with bravery and skill but they have also been imagining different worlds and stretching their imaginations in the most trying of circumstances. To see these generations of women continue to resist established ways of writing and thinking has been galvanising as we seek to find stories outside of the standard narratives of truth and recovery.
This writing does not simply conform to the Troubles narrative so often replicated in fiction and film. Rather, it challenges it, sometimes directly, but often in subtle, wry acts of fictional insubordination.