Many of the iconic coastal villages of Australia have a close association with professional fishing. In New South Wales, towns up and down the coast historically supported fishing fleets which supplied the seafood needs of locals, Sydney and the broader state community.
But the NSW fishing industry has changed significantly in the past 30 years, in response to a range of environmental and community concerns. People are more worried about the number of fish, habitat impacts, and how access to fish should be allocated.
There have been changes and restrictions on licences and fishing gear, quotas for some species and fisheries, and a substantial reduction in fishing areas through the expansion of marine parks and the creation of recreational fishing havens (where all professional fishing is banned). The number of current fishing licences in NSW is just a quarter of what it was during the industry's peak in the 1970s and '80s.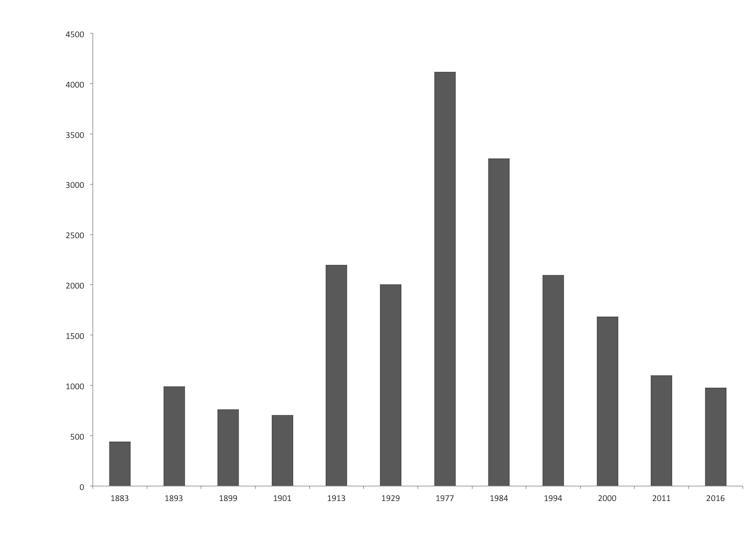 The industry is currently going through more management changes and an expansion of existing marine reserves into Commonwealth waters.
There will be more challenges in the future. As populations grow, there will be more competition for resources, and pressure from recreational fishers to close more of the ocean to professional fishing. Similar campaigns in Queensland and Victoria have prompted changes to the professional fishing industry, with unknown impacts on local communities. This has led to serious concerns about the ongoing viability of the industry in some regional centres.
How much is fishing worth?
We recently carried out a two-year assessment of the ways professional fishing contributes to the social and economic lives of NSW coastal communities. We assessed how the industry contributes to seven key dimensions of community well-being.
We traversed the NSW coast speaking to the breadth of the community, through interviews and surveys. We found that the industry remains a vital ingredient for maintaining the economic, social and cultural richness of coastal communities.
In particular our approach highlighted the importance of considering both social and economic factors, and the interdependence between sectors, when judging the value of professional fishing to communities.
The economic assessment revealed that the industry contributes more than A$436 million in revenue annually to the NSW economy and accounts for about 3,290 full-time jobs. This includes the fishers, service industries, sales and marketing.
This is a significant increase over previous estimates of the industry's value, which did not include the "flow on" economic impacts to other businesses that rely on the fishing industry. These contributions are especially valued in smaller, regional communities where fishing still plays a central role in local economies.
For instance, Kari Esplin, secretary of the Eden Chamber of Commerce and a local business owner, told us:
Economically I see the fishing industry as a baseline in our community … it's something that's been there for a hundred years providing a steady economic benefit to the town and the region … It also has the benefit of being a sustainable fishery, not only from the point of view of its fishing practices, but also from a family point of view. So it's the type of business that can be handed down through families if they choose, which builds a sense of tradition in the town, and also gives those families a feeling of self-worth that they're a second, third or even fifth generation family business.
Looking beyond economic data gave us an insight into role the industry plays in other areas of community life. Professional fishers, for example, regularly participate in search and rescue.
Seafood is central to many cultural celebrations such as Christmas and the Lunar New Year. And fishing and long standing fishing families are part of the cultural heritage of many communities.
Seafood tourism
The research also revealed sometimes hidden or unrecognised relationships between different sectors. In particular, professional fishing and tourism support and sustain each other in NSW coastal communities.
We found that 89% of NSW residents expect to eat local seafood when they visit the coast and 64% indicated they would be interested in watching professional fishers at work while on holidays.
Grahame Lewis, the Nelson Bay Co-Op manager, told us:
People love watching – they come down and watch the boats unload, they see what sort of fish are coming in, they see it getting wheeled over to the shops and they know there's stuff going in there from the local fishermen. It's a drawcard really. People love going to seaside ports and just watching – not only here but everywhere along the coast.
Recreational fishers were much more likely to be interested in both buying fish from local professional fishers and watching professional fishing. This seems at odds with the messages of conflict between recreational and professional fishers commonly seen in public debate. Likewise 78% of recreational fishers across the state prefer bait caught by NSW professional fishers.
Professional fishing is also economically and culturally important in many coastal Indigenous communities. Indigenous fishers have a long history in the industry. Fishing still plays an important role in providing income, employment, a nutritious food source, independence and pride. This extends into the broader Indigenous community with fishers sharing a proportion of the catch and important cultural knowledge with kin.
Efforts to improve the environmental sustainability of the industry have been largely successful, and this is continuing to improve. Studies like ours give us an insight into how we can also ensure the economic and social sustainability of the industry, given its integral role in many coastal communities.
Nearly all (94%) of NSW coastal residents believe the fishing industry should be maintained in NSW. Our research gives us insights into how we can achieve this. And what we stand to lose if we don't get it right.
This article was also co-authored by Nicole Mazur, visiting fellow in the Crawford School of Public Policy at the Australian National University.