This summer, to celebrate the 20th anniversary of the publication of Harry Potter and the Philosopher's Stone, don't re-read Harry Potter. Likewise for Gabriel García Márquez's One Hundred Years of Solitude, which is commemorating its 50th anniversary this year.
Instead, embrace a little known fact about both books: their successes were prefaced with massive rejection. Twelve publishers rejected JK Rowling's Potter before Bloomsbury agreed to an initial print run of just 500 copies. One Hundred Years of Solitude beat seemingly insurmountable odds before it was published. It was also dismissed by literary elites the world over before becoming a classic.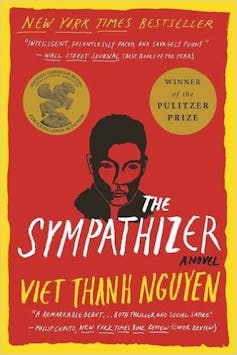 In a more recent example, Viet Thanh Nguyen's Pulitzer Prize winning The Sympathizer (2015) was rejected by a baker's dozen of publishers. The list goes on and on: In 1950, Anne Frank's The Diary of a Young Girl was rejected by 15 publishers, with one explaining that "even if the work had come to light five years ago, when the subject was timely, I don't see that there would have been a chance for it." Moby-Dick was so bad it was supposed to end Herman Melville's career. Lord of the Flies was rejected by 20 publishers and sold so poorly it was out of print within 18 months. After John Grisham's first novel failed to sell, he promised his wife he'd give up writing after one more try.
For unknown writers, success is random. I've spent the last decade of my life studying book publishers, and everyone in the book publishing business knows how difficult it is to get published and to gain success.
During my research, Delia Falconer's The Lost Thoughts of Soldiers (2006, Soft Skull Press) came up in a marketing and distribution meeting. On mention of the novel, the 20 or so people around the room let out sighs of agony and grief. Falconer's book, the book they all adored so much, had failed to find the audience they agreed it deserved. They loved it so much that while publishing and promoting it they had suspended what they knew: all hits are flukes. For books, quality and success are, at best, distant cousins of one another.
So, when picking books to read this summer, don't reach for Harry Potter or One Hundred Years of Solitude. Rowling and Márquez don't need you. Instead, spend your time reading authors who do need you: the future Rowlings' and Marquez's whom fate has yet to shine on.
Five amazing books to read this summer:
Here are my recommendations for fiction, nonfiction and poetry, for which deserved attention is just starting to shine: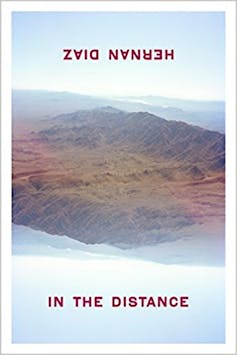 In the Distance by Hernán Díaz (Fiction, Coffee House Press): The independent Coffeehouse Press is best known for its literary fiction, but publisher Chris Fischbach is a fan of westerns. He was tipped off to Díaz's unpublished manuscript when an acquaintance recommended it to him for his off-hours pleasure reading. He loved it so much he decided he had to publish it. In the Distance tells the story of a 19th century Swedish immigrant who seems to be the only person in the United States travelling West-to-East during a time of Westward expansion. Like all great travelogues it's nominally about a quest to get somewhere and find someone, while really being about the journey.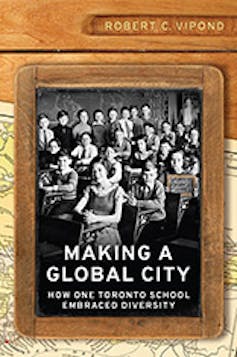 Making a Global City: How One Toronto School Embraced Diversity by Robert Vipond (Nonfiction, University of Toronto Press): In an age of Trump and Brexit, Canada is globally exceptional, and on our 150th birthday it's something that shouldn't just be celebrated repeatedly in the pages of The New York Times. It should be celebrated on your bookshelf too. Do so with Vipond's exquisite micro-history of Canadian immigration, all told through the changing demographics of Toronto's 129 year old Clinton Street Junior Public School.
Full-Metal Indigiqueer by Joshua Whitehead (Poetry, Talonbooks): This first full-length book of poetry by Oji-Cree poet Joshua Whitehead uses a two-spirit trickster figure to take on and challenge literary and pop culture works to re create space in storytelling in an irreverent and creative way. With appearances from everyone from William Shakespeare to Peter Pan, catch up on Whitehead's poetry in preparation for his YA novel that should be out soon too.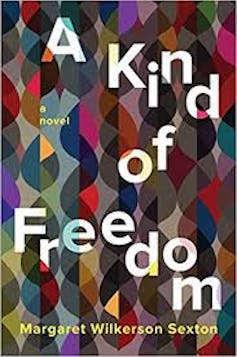 A Kind of Freedom by Margaret Wilkerson Sexton (Fiction, Counterpoint Press): When Sexton's law firm declared bankruptcy, she found herself with twelve months and a partially paid leave, which she used to write A Kind of Freedom. In the novel, Sexton lays out how racism, colorism and structural inequality pushes a high-income, multiracial New Orleans family into poverty across three generations. Twelve months to write can be the difference between a future literary classic existing or not. One year off to write was also the gift that airline ticketing agent Harper Lee was given by well-heeled friends in 1956, resulting in To Kill A Mockingbird.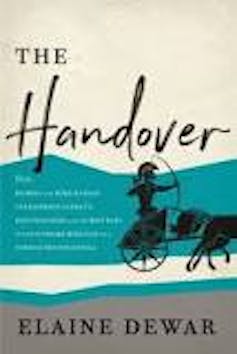 The Handover by Elaine Dewar (Nonfiction, Biblioasis): Upon retirement, most of the scions of mid-20th Century literary publishing used the same exit strategy. After spending decades teetering on the brink of financial insolvency, they sold off their presses to multinational conglomerates. Canada's storied McClelland & Stewart was a bit different. To survive long enough to reach international scale, it needed CanLit subsidies via government intervention. Dewar's story is an engaging tale of a uniquely Canadian boondoggle, in which literary, academic and financial elites coordinated to skirt federal law and transfer Canadian cultural wealth to the largest conglomerate publisher in the world.