It's the time of year where retailers bombard us with advertisements and special offers of magical gifts to delight our nearest and dearest. But let's be honest: Christmas gifts often have little purpose beyond the experience of handing them over. They'll end up in landfill, taking hundreds of years to decompose, slowly oozing out methane gas and contributing to climate change all the while.
And that's before you consider how these products reached high street shelves in the first place. Santa's elves are often factory workers in poor countries working for long hours for little reward, though exploitation happens in developed countries, too – delivery drivers in the UK were recently revealed to have worked 20 days without a day off to cope with Black Friday orders, for example.
Most of us are aware of these things, of course, but don't act on them when it comes to Christmas presents. Perhaps we would if we realised that buying ethical presents can enrich the experience for everyone involved.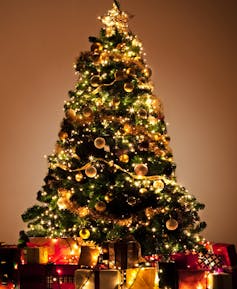 From interviews I conducted, I found people took extra pleasure in the back stories to ethical gifts they had previously received – from the novelty of pineapple waste being converted into accessories, to reading their children stories from workers in faraway countries who had made their gifts sustainably. "Cleaner" production behind the gift also meant both giver and recipient were more connected to the product.
And yet the trick is to still give something that the recipient will want – some research suggests that people avoid giving ethical gifts for fear of it being taken the wrong way. Giving a goat might be a nice way of making a charitable donation to people in poorer countries, but it's not a gift to the person receiving it. So here are my five gift suggestions for making someone feel warm and fuzzy on Christmas morning while tearing off some wrapping paper at the same time.
1. Remakery
Remakery centres dedicated to repairing and reusing old products have been catching on in recent years. London has at least one, for example, while I'm aware of five in Scotland. My local Edinburgh Remakery not only sells upcycled and second-hand products but holds workshops teaching people how to repair broken items in their home, covering everything from computers to furniture to books. It also accepts used goods which the team upcycle and sell in the shop.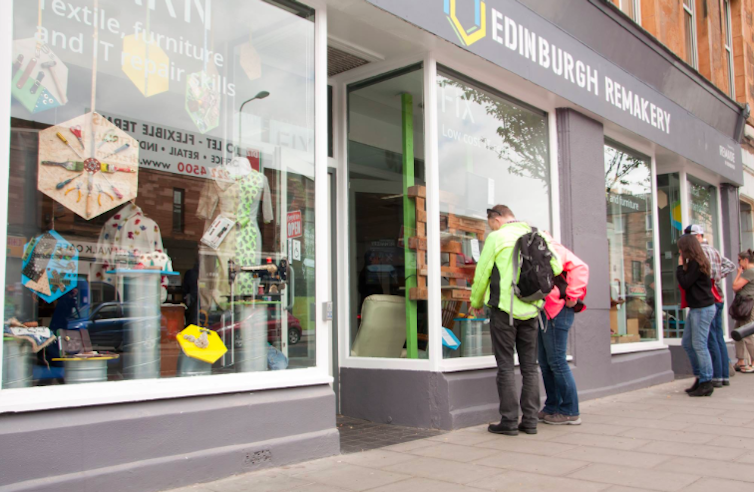 2. Authentic artisans
The hipster movement might have brought us the likes of the notorious Cereal Killer Café in London, but it has also spurred any number of creative initiatives that celebrate artisan products. Take U-Brew, for example, a brewery where customers become the brewers by attending courses and then making their beer at sites in London, Manchester and Berlin.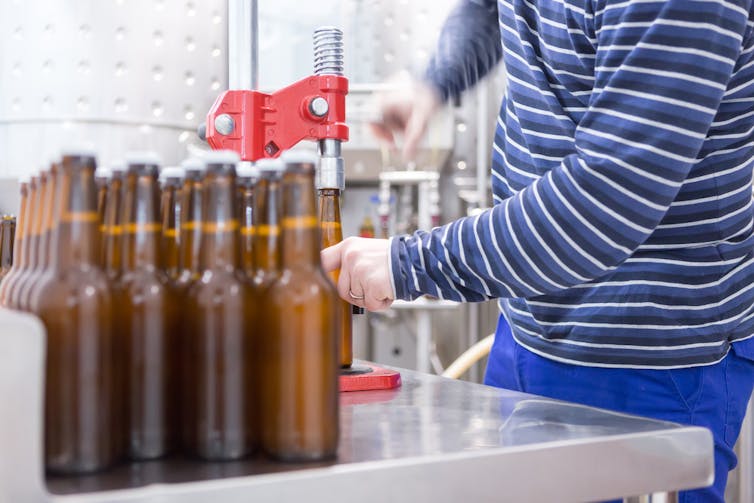 For those that want, it could even be the first batch in their own craft beer business. Alternatively, develop an ale yourself in honour of your recipient for the perfect personalised gift – just don't expect it to be ready for this Christmas.
3. Local design collectives
Visit any craft fair and you'll find creatives and artisans aplenty – not surprising when they can't afford the high street. But increasingly designers are also coming together in retail spaces as collectives to cover the cost of rent.
A good example is Snooper's Attic in Brighton, which sells a wide variety of locally designed and produced goods including jewellery, homewares and clothes. As well as offering novel and unique designs that you won't find elsewhere, many of these wares use reclaimed or sustainable materials.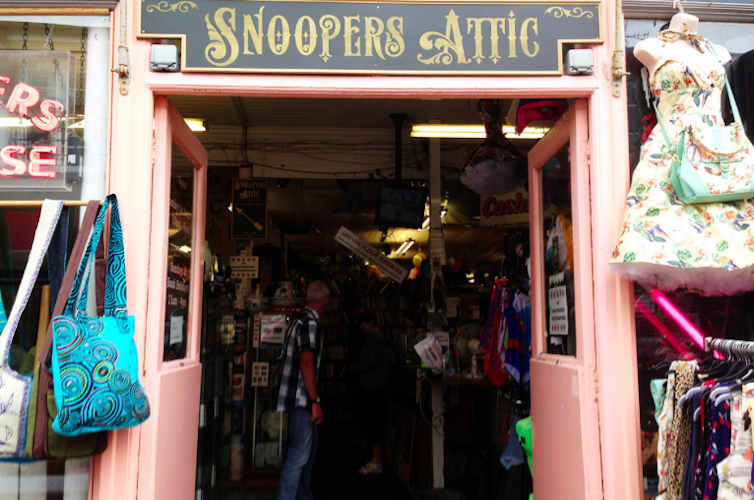 Supporting collectives like these provide employment for young local designers. It gives them an alternative to unpaid internships in bigger cities, while registering a protest against unfair trade at the same time.
4. Vintage verve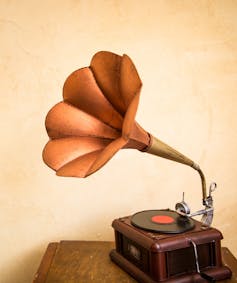 From gramophones to A-line skirts to art deco tea sets, buying vintage is cool again – as social commentator Peter York told us at length in his recent Hipster's Handbook series on BBC 4. It not only provides a unique and quirky gift experience, it's another way of putting money into the hands of local owners. With charity shops also reaping the vintage revival, it extends product lifespans and reduces landfill.
It's true that vintage shopping may often be more time consuming than the high street (though some have an online outlet), but the treasures that you can find more than make up for it. My most recent discovery was a pair of Japanese binoculars from World War II, still in their original case.
5. Make something
Your mum probably still has the cards and drawings you gave her when you were little, and she will never throw them out. And remember getting a mixed tape from a boy/girl and how special that felt?
In both cases, the value was in the giver spending time thinking about someone and creating something just for them. Christmas is the ideal opportunity to tap into some of that magic, whether it's jams, infused oils, cakes or biscuits – or even paintings, photograph collections or baskets. Personally I have my knitting needles out, just the thing for a cold wintry night.