If you live in eastern Australia there's a good chance you're one of nine million Australians who call the world's newest biodiversity hotspot home.
In a recent publication, "Forests of East Australia: The 35th Biodiversity Hotspot" a team of researchers from CSIRO working with Conservation International documented their analysis of the fauna and flora in two of Australia's World Wildlife Fund Ecoregions.
The team found that these diverse and unique coastal forests - that stretch from just south of Sydney to north of Cairns - more than qualify to be included as part of an elite global club.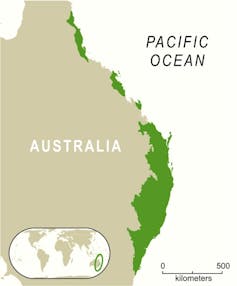 This is the second hotspot to be identified in Australia. The other is the Southwest Australia Hotspot near Perth.
Being formally recognised as a hotspot acknowledges something that many of us already know: we live in one of the most biologically diverse regions on Earth.
The listing puts eastern Australia on par with places such as Madagascar and the tropical rainforests of Brazil – areas that have great biological diversity, but that have been greatly modified by human activities.
What makes hotspots hot?
The "Biodiversity Hotspot" concept identifies "exceptional concentrations of endemic species that are undergoing exceptional loss of habitat".
The idea was conceived by British environmentalist Professor Norman Myers back in 1988 with the aim of making the best use of limited financial resources. By identifying those areas where investment in conservation efforts will give the greatest return, more species can be saved from extinction.
To make the grade as a Global Biodiversity Hotspot, a region must first have more than 1,500 endemic vascular plants (that is, plants found there and nowhere else on earth). Second, more than 70% of its original (pristine) native vegetation must have been lost or significantly degraded.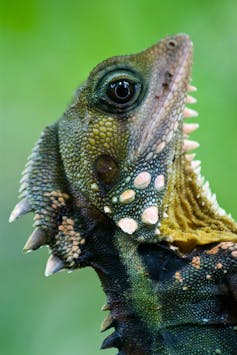 So being a hotspot is recognition there is much to lose, and it's being lost way too quickly.
The research team found the forests of east Australia easily qualify under these two criteria. The area has more than 2,144 endemic plant species, and about 77% of the original native cover has been lost or degraded.
Plants are a good proxy for other levels of diversity, so it's not just our plants that are unique and diverse. Almost a third of the hotspot's frogs and reptiles are endemic. Examples include the spectacular rainforest-dwelling Boyd's Forest Dragon, and the Yellow-Spotted Bell Frog. The latter was thought to be extinct until rediscovered in 2009.
Alongside the tremendous plant diversity, the team documented more than 150 endemic vertebrates – amphibians, reptiles, birds and mammals found nowhere else on earth – from a list of more than 1,100 native species.
Just the tip of the iceberg
Recently, it was estimated that less than 15% of the predicted 8.7 million species of life on Earth have been described by science. This means there's every chance the tally of endemic species in eastern Australia will grow as more species are discovered and described.
Take the example of the Wollemi Pine. Discovered in 1994 in a rainforested sandstone gorge just 150 kilometres from the CBD of Australia's most populace city, its discovery was the plant equivalent of stumbling onto a living, breathing dinosaur.
Looking after the newest member of the hotspot family
Examples of many of the diverse vegetation types present in the hotspot are encapsulated within protected areas, which collectively cover about 18% of the hotspot. But urban and agricultural landscapes dominate, covering about 35% of the total land area.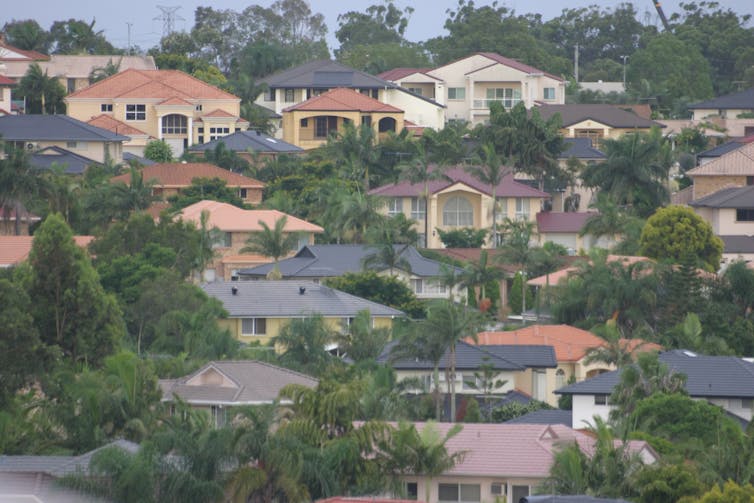 As well as legislation to protect biodiversity there are now many government and non-government conservation organisations and initiatives working hard to protect and enhance our natural ecosystems. Many of these groups rely on volunteers who enjoy a weekend of tree planting or weeding in the bush. Such efforts can be given a boost by the findings of this hotspot analysis.
With so much habitat lost, even our suburban gardens can provide valuable food and shelter for a range of native animals. This is something to think about when you're tending your own quarter-acre of the forests of east Australia.
On a larger scale, many landholders are now protecting habitat and enhancing wildlife corridors through their properties as part of the Great Eastern Ranges initiative.
These types of initiatives offer the best opportunities to promote and coordinate conservation actions across the Forests of East Australia Global Biodiversity Hotspot, and beyond.