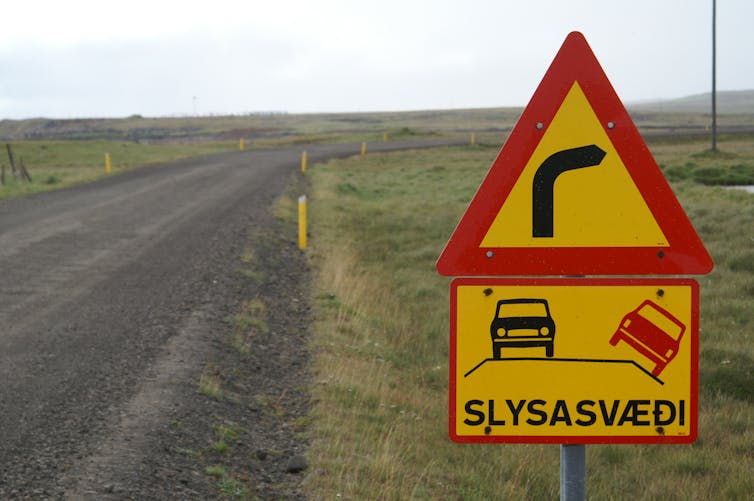 Iceland has sent four former directors of its bank Kaupthing to prison for fraud. But the chances of similar legal action happening in the UK are low, where fraud investigators have a poor record.
The Serious Fraud Office (SFO) is the main agency for investigating and prosecuting major fraud. It was formed in 1988 after a spate of high-profile cases. A government-sponsored inquiry into share price rigging at Guinness in the 1980s concluded that too many executives at major corporations had a "cynical disregard of laws and regulations … cavalier misuse of company monies … contempt for truth and common honesty. All these in a part of the City which was thought respectable".
But rather than changing corporate laws, amending personal liability of directors, or creating an effective enforcement agency, the government created the SFO.
Last week, the SFO's case against businessman Victor Dahdaleh collapsed because at the last minute it could not provide evidence of alleged graft. This is not the only case the SFO has botched. It spent between £25-40m investigating price-fixing by pharmaceutical companies supplying the UK's National Health Service (NHS), but the case collapsed because of errors in the interpretation of law.
Previously, the SFO was very slow in taking action against BAE Systems over allegations of corrupt practice. The SFO mislaid 32,000 documents relating to the case. It is currently facing a lawsuit for damages from the Tchenguiz brothers after dropping a three-year investigation into the collapse of Icelandic bank Kaupthing.
Bigger beasts
In 2012-13, the SFO brought 12 cases covering 20 individuals, eventually securing 14 convictions and recovering £11.4m from fraudsters. But it rarely went after the bigger beasts. Money laundering and sanctions busting by British banks did not appear on its radar. The SFO has hardly been visible in investigating and prosecuting the misdemeanours of bankers who brought the UK economy close to collapse.
In mitigation, it might be argued that the SFO's failures are the outcome of the politics of government cuts. In 2008-09, the SFO had an investigations and prosecutions budget of £52m. Despite the banking crash, LIBOR rigging and other scandals, the UK government has drastically reduced SFO's resources.
For 2013-14 its budget is £30m and will decline to £28.8 million for 2014-15. That is a cut of over 44% since the start of the global financial crisis.
Faced with a reduced budget and pay freezes, the SFO has been losing experiencing staff and outsourcing a lot of its legal work, often paying very high fees. Such practices make it difficult to build in-house expertise and an institutional memory.
Other countries seem to assign higher priority to fraud investigation. The US equivalent, the Securities and Exchange Commission (SEC), has an annual budget of US$1.674 billion (about £1.1 billion). It is therefore in a far stronger position to take on the bigger beasts. The SEC has its shortcomings, but it is more likely to get a result than the SFO.
Ineffective patchwork
The SFO's failures are indicative of Britain's failure to build durable and effective institutional structures to fight financial crime. Rather than a single powerful and well resourced agency, there is an ineffective patchwork of institutions.
These include the Financial Conduct Authority (FCA), the Office of Fair Trading (OFT), The National Crime Agency (NCA) Her Majesty's Revenue and Customs (HMRC), the Crown Prosecution Service , the London Stock Exchange and the Financial Reporting Council, to name just a few. The overlapping and often unclear boundaries result in duplication, waste, obfuscation, delays, poor accountability and outright failures.
Any effective fight against globalised financial crime needs to streamline its institutional structures. In the age of globalisation the UK cannot fight financial crime on a shoestring, with puny organisations. Large parts of the patchwork should be replaced by a UK equivalent of the SEC.
But a new organisation would not be able to combat wealthy elites or giant corporations without significant resources. This might be expensive, but it is an investment that would pay off.