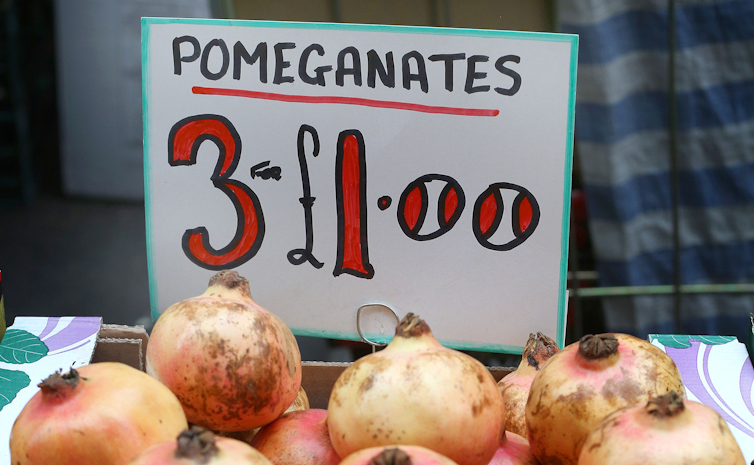 In these insecure times people are easily persuaded to buy insurance for flights, cars, credit cards, loans, plumbing and almost anything else. But often customers find they haven't got what they paid for, and hardly a week passes without another scandal.
Yet those responsible are allowed to hide behind the comforting description of "mis-selling". It's time for a new vocabulary.
Folklore tells us the "customer is king", but many companies have no qualms about selling products with little regard to whether customers actually need them. All this swells the coffers of corporations, but causes hardship for ordinary people.
Recent examples include fines for Ryanair and Easyjet for mis-selling insurance to their passengers. Homeserve, a company specialising in home plumbing and electricity emergency insurance cover has been fined £30.6m for mis-selling insurance policies and failing to investigate complaints. CPP has been fined £10.5m and is expected to pay around £1.3 billion in compensation to people for mis-selling credit card and identity theft insurance.
This is only the tip of the iceberg. There is a history of mis-selling, relating to payment protection insurance, loans, hedging products, derivatives, financial products pegged to the London inter-bank offered rate (Libor), pensions, endowment mortgages and virtually everything else.
But why do regulators and journalists continue to refer to such predatory practices as "mis-selling"? The "mis" in mis-selling suggests that something is a mishap, an accident, an isolated incidence or an innocent oversight. However, the dealings of the financial sector cannot really be said to fit into any of these categories, especially if there is a long history of such behaviour. This behaviour is lucrative and is sometimes embedded in everyday organisational practices.
The terms for selling the financial products would have been sanctioned by directors and checked by legal experts, and staff carefully trained to sell the products with very persuasive sales chat. The emphasis was very much on generating higher revenues, reporting higher profits and maximising performance related executive pay. No one seems to have given any thought to social consequences, or even whether the products were fit for use.
Companies boasted a plethora of non-executive directors, audit committees, ethics committees and glossy corporate social responsibility brochures, but none blew the whistle on these practices. Stock markets celebrated the rise in profits and shareholders collected dividends, without ever asking questions about the quality of profits.
Eventually, the regulators have responded to the public outcry and companies are being forced to compensate customers. But who is bearing the cost? Shareholders are certainly not being asked to return the dividends received. Company executives have not offered to return remunerations derived from the sale of these products.
Corporations are paying fines and are compensating customers, but this has now become just another cost of doing business. There is nothing to prevent large firms from passing this cost on to customers in the form of higher charges for their products and services. So the usual business continues.
Language is the most effective means of communication. It can disarm or galvanise people. Such lessons are evident from the history of the feminist, civil rights, gay rights and other movements. They challenged the dominant meaning of everyday words, such as black and personal, to reposition social debates and create possibilities of enduring social change. The same should be applied to the financial sector too, which for far too long has taken advantage of people for private financial gain.
The term "mis-selling" is highly misleading and carries little, if any, social opprobrium. It should be replaced with "predatory selling", or some other equivalent.