In a summit at last week's Warsaw UN Climate Conference, I gave a talk urging the Climate Change community to rethink their communications tactics. In short, to move away from current negative-focused, doomsday rhetoric - which I feel has disillusioned rather than engaged or inspired populations - and look to more creative ways which focus on the opportunities and present the issue in a positive light.
Including the use of humour.
One young comedian and activist who gets this concept, is Melbourne-based Charlie Ranger. Using humour to make people think is nothing new to this young creative - in fact it is his bread and butter.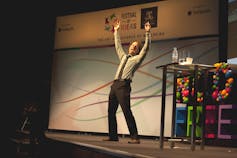 I recently sat down with him to ask about his work using comedy to teach history and more recently, Global Health, to young people. Through laughter, Charlie is able to make people reflect, think and act.
Here is what he had to say, with valuable lessons for many sectors.
Charlie, you use humour to make people think about some heavy issues. How did you start?
"The work was born out of the prevalence of misconceptions. These misconceptions are littered throughout society and widely accepted - despite evidence suggesting the contrary. This is extremely apparent within Australian history, but also Global Health.
Nick, my partner in comedy, and I had studied together at university. We found a common interest in the styles of work we wanted to produce and so began developing works together for stage. We started with a few plays that we'd written and then naturally progressed on to what we do now."
Do you think it is an effective way to communicate these 'big' issues?
"Comedy makes people comfortable. It's a way of engaging people in issues that they might otherwise avoid. If we approach issues with a smile on our faces we're more likely to listen and think about them in a personalised way.
It's also easier to connect with an issue when it's not all negative and scary. We explore sometimes heavy or uncomfortable themes - including the obesity epidemic - but we make people laugh, not shudder or gasp. We find that people can then appreciate the issues in a new light and are more open to discussing and solving them."
What response do you get from students and young people towards your work?
"A very positive one. It seems that students always want to be challenged in a number of ways. We hope we're doing that by introducing a range of different styles, but also some important issues, in the work we're creating."
You recently worked with the global social movement NCDFREE - focusing on and promoting Global Health opportunities. What was that like?
"NCDFREE is an inspirational movement. To work alongside young professionals committed to making positive change in the face of some very deep seated challenges displays the strength of character the campaign has.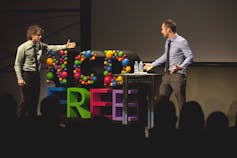 We were asked to focus on the obesity crisis - and explore the causes and solutions through comedy. It was a lot of fun and we got a great response. We look forward to working with them again in the future."
Health and humour: do you think the health and education sectors can learn from your work?
"I hope so. I hope we're not just seen as comic relief to loosen the pressure valve. We want our comedy to carry a message worth hearing. If we can do that we can help people in starting those conversations that we need to have."
It sounds like it's been a big year - where to next for you and your work?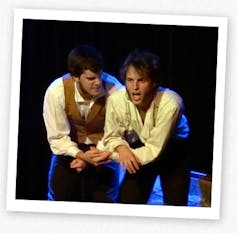 "Just keep building and building on what we have achieved so far. "A Sunburnt History: The First Fleet" is touring schools in 2014 before our next Melbourne International Comedy festival show "A Sunburnt History: Citizenship". We're playing around with new styles, new ways to perform the work, always challenging ourselves and hopefully the audience too."
Well, there is no denying it - Charlie Ranger is one young comedian activist who definitely gets 'it'. His use of comedy to challenge societal misunderstandings and shed light on ignored and inconvenient global challenges is a refreshing and innovative take on social advocacy.
One the Global Health and climate communities - could learn much from.
For more on the work of this witty young Melbournian, head to the Facebook site or get along to his next show.
-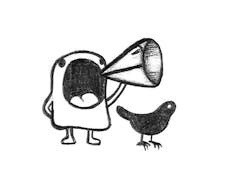 Connect with Sandro on Twitter via @SandroDemaio.