Recently, I received my first piece of homophobic mail.
Compared to those who have received such harassment all their lives, I was a late arriver and somewhat surprised since I'm a straight man.
But it's also striking, as open homophobia has mostly moved from the mainstream of public discourse to its margins.
On May 22, for example, the President of the Boy Scouts of America called for an end to banning gay scout leaders, after the BSA lifted, in 2013, its 103-year ban on openly gay youth. A day later, Ireland voted by an overwhelming 62% in favor of same-sex marriage, changing the country's constitution.
All this made the email I received startling in its throwback to a past quickly being buried by current developments.
Coming out in An American Family
The email's subject line read "Lance Loud's dad made him gay."
Lance, as some may recall, was one of the family members in the documentary series An American Family.
Broadcast on PBS in 1973, it featured 12 episodes in a year of the Loud family of Santa Barbara. Fueled by fascination with Lance's homosexuality and an unwinding marriage between his parents Pat and Bill, a whopping 10 million viewers tuned in weekly.
Time magazine, in its May 2015 survey of the "25 Most Influential Marriages of All Time," listed the Louds as 12th. In retrospect, An American Family is commonly cited as the mother of reality TV, but the non-commercial series bears little relationship to the ratings-driven reality shows that clog our airwaves today.
Could therapy "cure" Lance Loud?
The email I received, from a social conservative who targets mostly LGBT activists, claims that an "emotionally distant dad, sensitive little boy, no alternative father figure" led Lance astray. It then directed me to a series of online articles by Joseph Nicolosi, a psychologist who believes that homosexuality can be "cured" through "reparative therapy," a kinder and gentler version of the chemical castration that mathematician Alan Turing endured, chronicled in the 2014 film The Imitation Game.
I find this argument spectacularly uncompelling: If "emotionally distant dads" were sufficient cause for homosexuality, think what a significant percentage of the US male population would be gay.
But, why email me about Lance Loud?
An American Family broke new ground in TV and society
Thirteen years ago, I wrote a book, An American Family: A Televised Life (2002), which argued that Lance was the first openly gay person to appear on serial television, fiction or nonfiction, in the US.
Lance was gay in all senses of the word: ebullient, flamboyant, living at the Chelsea Hotel in New York City, frequenting with the likes of transvestite Jackie Curtis and transgender Holly Woodlawn, both Andy Warhol "superstars." (Lance later worked as a journalist for Warhol's Interview Magazine.)
During the documentary, Lance dyed his hair purple and took his "straight mother" to a transvestite variety revue at La Mama Theater in Greenwich Village.
Indeed, American television came out of the closet through An American Family.
In the aftermath of its broadcast, Lance received a lot of personal mail, as he told me, "I got three Bibles from different religious factions. Of course, they just burst into flames the second I opened the pages. And I got a lot of letters from gay guys – gay suburban kids – who thanked me for being a voice of outrage in a bland ####ing normal middle-class world."
Individual letters were not the only reaction to the broadcasting of the documentary. A groundswell of media criticism was leveled at the 1973 series and the family.
As noted in my book, novelist Anne Roiphe, writing in The New York Times Magazine, called Lance an "evil flower," an "electric eel," and a "Goyaesque emotional dwarf." (This from the author of Up the Sandbox, canonized by Salon magazine as a "feminist classic.") To this day, Roiphe has not publicly recanted this homophobic tirade, which, mercifully, no longer passes for journalism in our mainstream media.
The gay decade
But even then, as Lance's example suggests, the tide was turning.
In 1973, the American Psychiatric Association removed homosexuality from its list of mental disorders. Writing in Esquire magazine in November 1987, Frank Rich singled out Lance's star turn in An American Family as one of the defining images of a period Rich referred to as "The Gay Decade."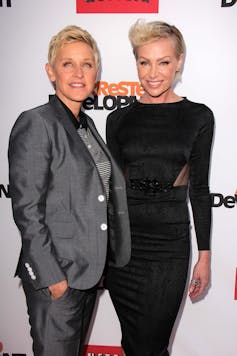 Over the past 20 years, while teaching courses on documentary film and TV, I often show an episode of An American Family, but my Generation Y and Z students, raised on The Ellen DeGeneres Show and now Transparent, have never managed to get very worked up about Lance's sexuality.
In 2012, the Pan American Health Organization and the World Health Organization issued a statement that "reparative therapy" represents "a serious threat to the health and well-being – even the lives – of affected people." On May 5 2015, the Supreme Court upheld the New Jersey ban on reparative therapy for minors.
Today, Americans may marry others of the same sex in 36 states, but they still need complete legal rights, as has occurred over the 20th century with Jews, African-Americans, women and others.
The majority of Americans, 61% according to an ABC poll, support same-sex marriage.
"Religious freedom" has become the latest calling card for the denial of civil rights, as dozens of states push back with Religious Freedom Restoration Acts, pitting social conservatives against not only gay rights activists, but also major corporations. As Cokie Roberts summarized on NPR recently, 60% of even Christian evangelicals under the age of 30 support same sex marriage.
The US Supreme Court will rule in the coming months on the legality of gay marriage, with a majority of justices seemingly willing to catch up with public opinion. Even if the court ends legal discrimination, the battle for, and against, gay rights will continue.
GOP presidential candidates, playing to their primary base, are bending over backwards to come out against same sex marriage, but they are qualifying their positions for a general electorate.
In 1967, the Supreme Court struck down state bans on miscegenation and, with a sitting president himself the child of an interracial couple, today it is inconceivable that any serious GOP contender would include a platform prohibiting interracial marriage.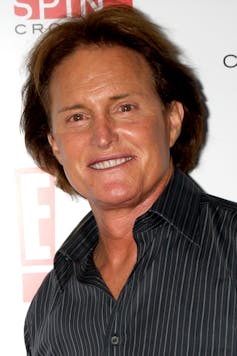 Even the GOP now shies away from anti-gay sentiment
Similarly, anti-gay sentiment, once taken for granted, has fallen out of favor, with Republican candidate Marco Rubio stating he would attend a friend's same-sex wedding (that is, without condoning it).
In the meantime, transgender reality star Bruce Jenner has grabbed center stage, having his pioneering "Lance Loud" moment in the media. Even here, the most scandalous news appears to be that Jenner is a registered Republican.
Perhaps, like the poor, homophobia may always be with us. But when you receive an email that complains about an openly gay man in a 42-year-old documentary, you know that homophobia is on the run.
If you are interested in reading more on the subject, please see:
The role of public opinion in the Supreme Court
Supreme Court same-sex marriage compromise could prove costly to couples and kids
Could a Supreme Court ruling decide the same-sex marriage argument or set off another round in the culture wars?