The debate surrounding elite sport funding intensified again this week when newly appointed Minister for Sport, Senator Don Farrell, sent a hard and direct message to sport:
…you have to perform or lose it. The winning-edge concept is real. If you are asking for taxpayers' money then there has to be an obligation to perform.
Of course, when national sporting organisations receive money for elite sport development, this doesn't automatically translate into success. So what actually drives success?
One of the major findings of a 16 country international elite sport policy study (SPLISS – sport policy factors leading to international sporting success) is that the absolute, not relative, amount of money spent on elite sport by a national government determines the success of nations.
Korea, Japan and France spend more than 200 million euros annually on their national elite sport system. This is followed by Australia in the mid-100 million range. The top four spending nations in the sample of 16 are also the top four performing nations. Yet despite our massive levels of investment, Australia's performance at the summer Olympic Games has been on a downward slope since a record medal haul at the 2000 Sydney Olympics.
What's changed since Sydney 2000?
For the past 30 years, elite (Olympic) sport in Australia has been largely institutionalised. Australia's poor performance at the 1976 Montreal Olympics was the impetus for establishing the Australian Institute of Sport (AIS) in 1981. This provided a centralised facility for multi-sport training, expert coaching and streamlined medical and sports science support to athletes.
The success of the institute model resulted in the eight state and territory governments establishing their own high performance institutes and academies of sport between 1989 and 1996.
At the Sydney 2000 Olympics, Australia reaped the rewards of its innovative high performance model, by then the envy of many competitor countries. Riding the high from Sydney, the timing seemed right to start transitioning elite sport development back to sport rather than a centralised Canberra-based approach.
Since 2001, the mantra of "sport runs sport" has been integral to government policy and funding. But a lingering question has remained - if government is going to pass the "accountability baton" to sports, how does it ensure they have the capability and capacity to deliver the required performance outcomes?
So what is the plan?
A major problem has been that although the Australian government has been providing appropriated funds to elite sport over the last decade, Australia has not been operating a truly nationally aligned elite sport system. It was not until the 2009 Crawford Report that the major system flaws were clearly brought to light. It stated that Australia needed to strengthen its national network and that the role of government was to deliver more effective leadership in elite sport.
It was finally clear that what had worked for Australia in the past (creating state-based institutes of sport) was starting to work against Australia as it spurred duplication and economic inefficiency. With absolute amounts of funding driving success, system efficiency becomes a key driver of future elite success.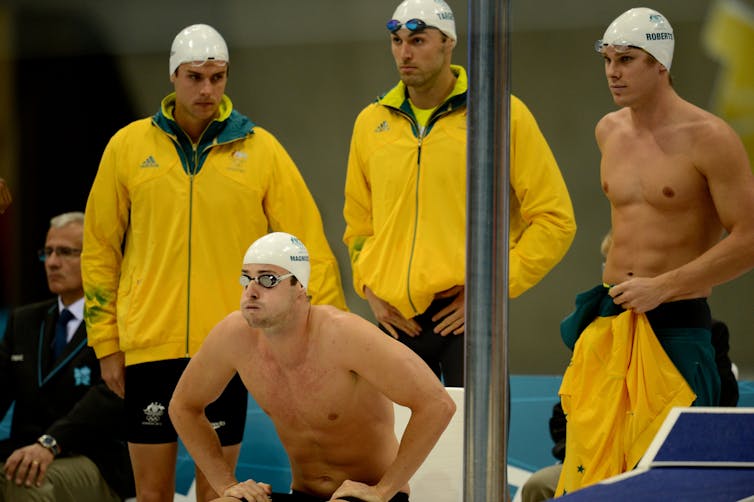 While Australia has had numerous national sport policies relating to "whole of sport" - grassroots to elite - it was not until December 2012 that the first national policy for elite sport was created. Australia's Winning Edge describes a national plan that puts greater onus on national sporting organisations to "get their house in order". These sporting organisations have greater accountability and responsibility for elite performance. This in turn will be linked to Commonwealth funding as implied by Don Farrell.
While the new Winning Edge plan is about doing things smarter, there is a "bottom line" when it comes to funding ambitious performance targets. For 2012-2022 Australia aims to be in the top five rankings of the Summer Olympics/Paralympics, top 15 in the Winter Olympics/Paralympics, ranked first at the Commonwealth Games, and produce over 20 world champions annually.
What does it take for Australia to remain competitive?
In 2008, leading sports policy researcher Veerle De Bosscher and colleagues reported on the escalating "global sporting arms race". Since then, more countries have entered the race and those already competing at the top of the rankings have increased their spending. The net result, according to De Bosscher, is that:
…nations will be required to invest even more just to maintain their success, and standing still means, in effect, going backwards because international success increasingly depends on the actions of rival nations.
In particular, the BRIC economies (Brazil, Russia, India and China) all have talent pools much bigger than Australia. Russia, the "smallest", has just over 140 million citizens - nearly seven times the Australian population.
Based on such numbers, Australia should not be a top 10 medal winning nation at the Olympics. But it still is because it had a first mover advantage in focused elite sport systems development. Yet that advantage is quickly evaporating because other nations have copied, pasted and improved on Australia's example.
Preliminary results from the most recent SPLISS study show that only when small nations like Australia do things more economically and efficiently can success be sustained over time. In Australia's case this means that talent identification and development, sport systems, technology innovation, sport science, and sport policy research are the keys to ongoing success.
Delivering these key success factors within a unified national elite sports system is the immediate challenge for Australia. But quality forward planning will see Australia once again take the lead in the next cycle of elite sport innovation.