After two-and-a-half years of debate in Canada's Parliament, two proposed versions of the bill (C-10 and C-11) and careful scrutiny by the Senate, the Online Streaming Act is close to becoming law.
Once it receives royal assent, the bill will trigger significant — and for some, long-awaited — changes to Canada's Broadcasting Act, which was last updated in 1991.
The Online Streaming Act aims to adapt Canadian broadcasting regulation for the 21st century. It does this by accounting for digital technologies and the diversity of the Canadian population. Few could argue with the necessity of updating broadcasting legislation that was last changed before internet use became widespread in Canada. But some fear the bill will have negative impacts on freedom of expression for digital content creators and the variety of content Canadian audiences see.
What the act will and won't do
The Online Streaming Act aims to level the playing field between streaming giants like Netflix and Spotify and legacy Canadian radio and television broadcasters. In this sense, the bill serves as a legislative counterweight to the thus far under-regulated world of digital platforms in Canada.
Like their legacy counterparts, online streaming services may need to register with the Canadian Radio-television and Telecommunications Commission (CRTC) once the Online Streaming Act is law. This is a major incentive for regulating online broadcasting since streaming services will be required to contribute financially to the CanCon (Canadian Content) system. This is a regulatory framework that supports the production of content certified as Canadian.
The objective is to financially support cultural production by Canadians which would otherwise be hard to sustain given the small Canadian market. This cultural policy measure also aims to amplify homegrown content to strengthen a sense of what it means to be Canadian. For example, Hockey Night in Canada, which has served as a national symbol since the 1930s.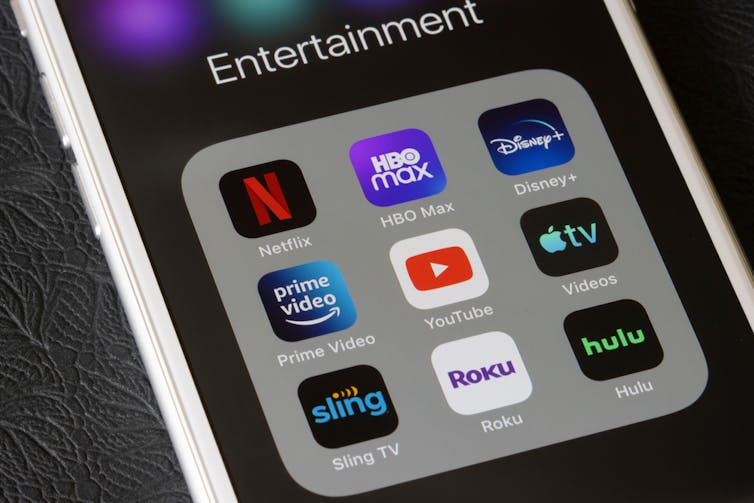 Like other sectors of the economy, Canadian cultural industries need a boost from policies like CanCon quotas set by the CRTC's regulatory framework. What underscores these measures is a desire to grow cultural industries and uphold a sense of national identity.
Online streaming services will be required to feature a certain amount of Canadian content and to increase its discoverability. This does not mean that Canadian audiences will be force-fed Canadian content or that barriers will be placed onto the licensing of international content. In conventional broadcasting, Canadian content quotas serve as a discoverability measure, ensuring that minimum amounts of Canadian programs are broadcast to the public.
Canadians may see more Canadian music or shows pop up in the feeds of their favourite streaming service. However, the Online Streaming Act does not define discoverability and leaves it up to the CRTC to set parameters and targets. This could be difficult because of the multifaceted nature of discoverability, which involves a combination of user interface, software design, algorithmic governance and individual choices.
There has been confusion about whether the Online Streaming Act opens the door to censorship on social media. The current version of the bill clearly specifies that non-commercial user-generated content posted to social media platforms will be excluded from the regulatory framework. Government intervention, beyond banning things like hate speech and harassment online, would be anti-democratic.
The House of Commons recently rejected the Senate's proposal to cast a wider net with this exemption. In the spirit of the act, Parliament has maintained the possibility of regulating commercial uses of social media. The act clearly distinguishes between social media posts made by the average Canadian and other uses like commercial TV broadcasts made available on YouTube.
Why regulate online broadcasting?
When it was introduced in 1932, the Broadcasting Act established the Canadian Broadcasting Corporation (CBC) and created a regulatory framework for radio communications. The aim was to create a country-wide communication system that would connect Canadians from coast to coast and develop a sense of shared national identity.
This cultural nationalist approach to broadcasting regulation addressed different geo-political challenges facing the young Canadian nation. Namely, Canadians' consumption of and association with American culture and the lack of a unifying sense of Canadian-ness.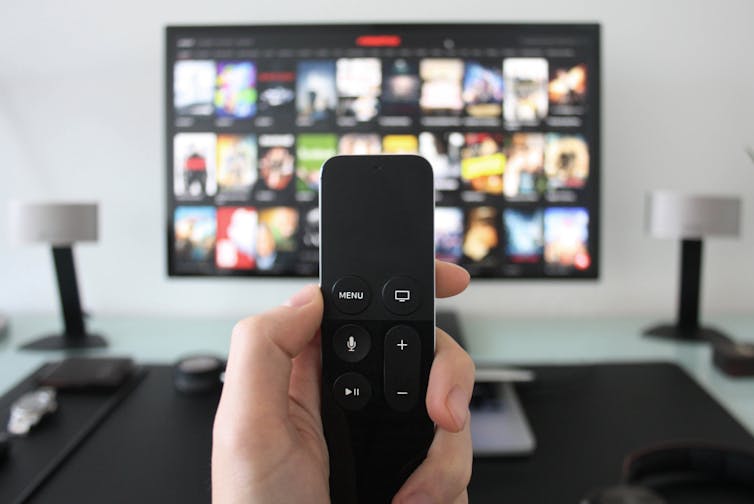 The Broadcasting Act of 1958 introduced Canadian content regulations for private broadcasters. Since then, CanCon regulation has developed into a complex system overseen by the CRTC. It has the twinned objective of financially supporting Canadian media and of ensuring that they will be seen and heard by Canadians.
This is done by mandating private commercial broadcasters to finance agencies like Canada Media Fund, Telefilm Canada, and the Canada Music Fund and by setting Canadian content quotas for television and radio broadcasts.
A step in the right direction?
Although it aims to regulate the brave new world of online broadcasting, the Online Streaming Act reproduces the regulatory logic and framework that Canadians have known since the 1930s.
The act will reproduce a settler colonial framework that fosters systemic inequities. Canadian cultural policy has been developed to serve the needs of a settler-colonial nation state who has deployed strategies to develop a sense of Canadian cultural identity based on "two founding nations."
Bias in favour of white Anglo- and Franco-colonial heritage is still evident in cultural policy today, including in the Online Streaming Act. Whereas the Act includes important measures that will support Indigenous languages and content produced by BIPOC creators, it reinforces the dominance of anglophone and francophone content.
This logic is particularly evident in the act's emphasis on the protection and promotion of French content. This reiterates the dominance of Canada's official languages and could exclude members of other minority communities. As with the Indigenous Languages Act, the Online Streaming Act's approach is aspirational when it comes to supporting First Nations, Inuit, and Métis cultures. However, Canadian heritage programs still view supporting official bilingualism as more important than supporting other Canadian languages.
The Online Streaming Act is a step in the right direction. It could create a more equitable broadcasting landscape, but it is not enough. In order to truly modernize broadcasting policy, Canadians need to revisit fundamental assumptions about what Canadian culture is, why it matters and how we should foster and safeguard it.