Pain is at the heart of Canada's escalating opioid crisis. And so is the physician's prescription pad. In Ontario, two people die of opioid overdose every single day. These deaths are less surprising when you consider that pain is a normal part of human life, and that doctors have been told to prescribe opioids to eliminate it. Staggeringly, one in seven Ontarians was prescribed an opioid at least once during 2015-2016.
That's why Canada urgently needs a National Pain Strategy to provide doctors with other tools for treating chronic pain.
As an associate professor of medicine at the University of Toronto, and senior scientist at the Toronto Rehabilitation Institute, I have researched pain for more than 20 years. I believe long-term opioid therapy is appropriate for a small number of patients with chronic pain. I don't believe there's any need for 14 per cent of the Ontario population to be on opioids.
What is pain anyway?
A National Pain Strategy must take into consideration all forms of pain, from acute to chronic.
Acute pain is the normal response to a harmful stimulus when the pain system is functioning well. Hurt results from harm. The key is to prevent acute pain from becoming chronic. Chronic pain that is caused by an ongoing stimulation of the normal pain pathways requires treatment to eliminate the harmful stimulus.
The second type of chronic pain arises from a dysfunction of the pain system. In this case, hurt does not mean harm. Examples are migraines, fibromyalgia and any pain condition where the nerve system is sensitized. Individuals with chronic pain who have been properly investigated and treated need to engage in maintenance, which includes self-management strategies and access to community resources to participate in healthy physical and mental activities. It also includes support from the health-care system for possible acute pain recurrences.
Education is key
A successful National Pain Strategy would include prevention, education, coordination of care and funding for services.
Prevention of chronic pain can include interventions such as vaccination to prevent post-herpetic neuralgia. Patients also need other accessible and affordable options for treatment of acute and chronic pain, such as massage, acupuncture and physiotherapy. They need access to community-based resources to help them self-manage their conditions and not be reliant on the health care system for ongoing therapies.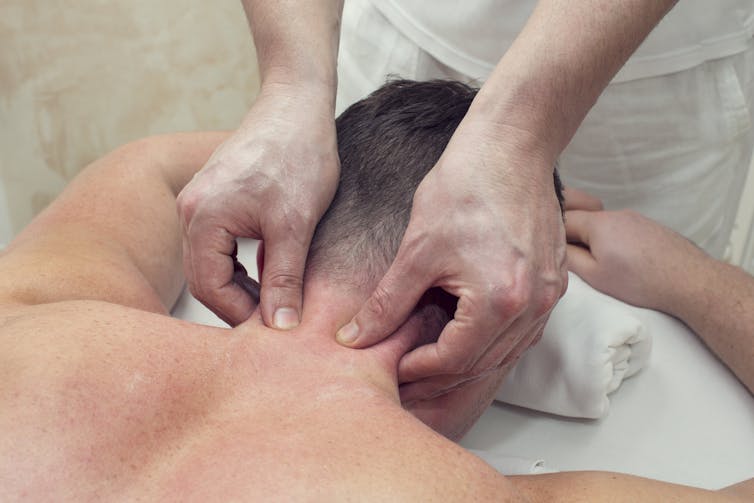 Education is necessary and not only for health-care professionals. As a society we need to adjust our expectations about how much pain we must treat aggressively and when to stop treating. Patients, caregivers, decision makers, and educators need more education about what is pain, the multi-dimensional nature of pain and the proper management of pain. In Ontario, we have used videoconferencing and case-based learning to mentor rural primary-care providers with excellent results.
Coordination of care is essential, especially during transitions from acute care to primary care, into chronic pain clinics and into the community. Chronic pain is one of the big drivers of overuse of resources and lost productivity. Overuse of diagnostic tests, emergency services, specialists and opioid prescriptions are common. Polypharmacy (the use of more than four medications by one patient) is also frequent. Often these strategies involve unrealistic expectation of curing or eliminating pain completely.
Funding is also essential - for services, quality improvement and research.
Dehumanizing, debilitating, costly
Pain is expensive. It costs Canada more than cancer, heart disease and HIV combined. Estimates have placed direct health-care costs for Canada at more than $6 billion per year, and productivity costs related to job loss and sick days at $37 billion per year. Chronic pain is also common, affecting one in five Canadians.
In 2011 the Canadian Pain Society called for a Canadian Pain Strategy. In 2012, the Canadian Pain Summit took place. The goal was to have a national strategy implemented to address four key target areas: awareness and education, access to care, research and ongoing monitoring. Since then, many good things happened in Canada, led by various government initiatives. But there is still a long way to go.
A National Pain Strategy is needed because pain, especially chronic pain, is dehumanizing, debilitating and costly.