When Tropical Cyclone Debbie hit Queensland this week, one of the casualties was the region's mobile phone network.
Phone towers can stop working because they have been damaged by the wind, or because they have run out of diesel to run their generators.
Whatever the cause, the end result is the same: a number of people will find their mobile phones not connected to the network, leaving them without communications for an extended period of time.
It's not just tropical cyclones that can affect mobile communications. Bushfires and other disasters can also lead to a break in the network.
This loss of communication is extremely isolating, and potentially very dangerous. Whether it's the inability to call an ambulance or the absence of regular safety warnings, a lack of communications can be life-threatening.
The sensation of being cut off from the rest of the world also brings with it a danger of a different kind. Severe isolation can cause concern for our loved ones. This very human problem is what led me to start my research in this area.
So how can we let people communicate using their mobile phones, when the phone network isn't available?
All about networking
For nationwide communications, you really do need phone towers and their supporting infrastructure. There currently just aren't any good alternative solutions to providing communications on such a large scale.
But if you change the scope of the solution to focus more on internal communications within smaller communities, alternatives suddenly begin to present themselves.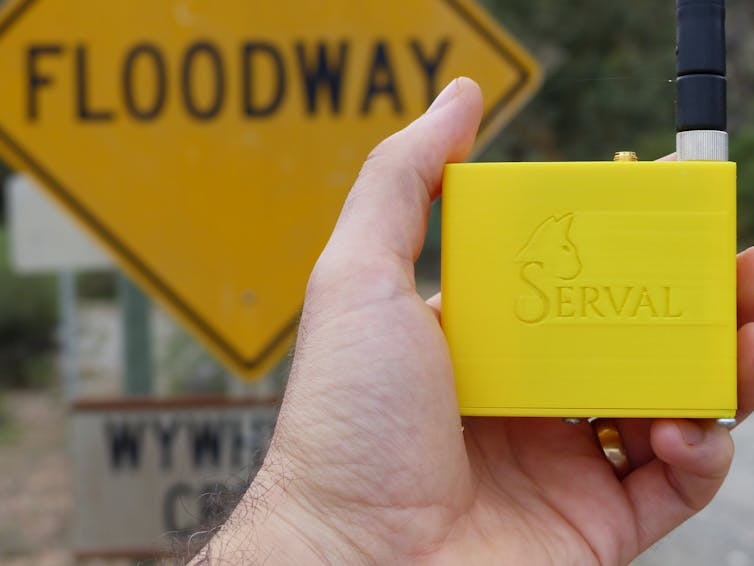 I have spent the past seven years designing low-cost devices and free software to try to solve this problem. From this research and design process emerged the Serval Project. The concept is simple: we create Mesh Extender devices that act as communications hubs.
Mobile phones connect to Mesh Extenders using ordinary Wi-Fi. The Mesh Extender devices then relay communications between other mobile phones using an app that can be downloaded from the Mesh Extender itself. No internet or cellular network is required.
Compatibility is currently limited to Android devices with the hope of expanding to other providers as the project grows.
Installation of the app is all that is required to connect a mobile phone to the Mesh Extender system, and all communication that takes place on the network is encrypted, so the user's privacy remains secure.
They system currently operates within a closed network, only connecting with mobile phones that already have the app installed. To connect with existing phone networks, partnerships with existing mobile operators would need to be formed in the future.
The advantage of using Wi-Fi is that it is already in almost every mobile phone on the planet. Its range, however, it still quite limited.
So to make our system work over useful distances, the Mesh Extenders have a second radio installed. That radio can communicate over several kilometres, as long as there are no significant obstacles.
The Mesh Extenders can also automatically relay among themselves, moving messages like a bucket brigade. This fully automatic operation makes it easy to build larger networks quickly, and also lets the network connect around obstacles, such as hills, that might prevent a direct link.
A pilot study
At the moment, this idea is still experimental. We have built prototype devices and apps, but they have not yet been widely tested.
This is starting to change. In 2016, the Serval Project was selected as one of five winning innovators to take part in the Pacific Humanitarian Challenge, a program by the Department of Foreign Affairs and Trade's (DFAT) InnovationXchange that aims to rethink the Australian response to humanitarian disasters in the Pacific.
We are now getting ready to test our technologies in Vanuatu later this year. Our goal is simple: to understand how useful our solutions are today, and to identify the areas where we can improve them.
The pilot is an important step in our quest to provide effective communication alternatives.
Not only will it help us to meet the needs of vulnerable Pacific Island populations during times of disaster, but it will also help us to better understand how this technology could be used locally in Australia.
Its use in cyclones and bushfires here immediately come to mind. But our technology could also be used to assist remote, isolated Australian communities with little to no communication options.
If you can make something simple and robust enough to use during a natural disaster, then it's going to be able to handle a variety of other uses as well.
No internet required
These technologies can be used to create an internet-less system, similar to the "Internet of Things", but one that connects a range of devices without the need to be online.
Farmers, for example, in regions where connection to the internet is impossible, could use this system to remotely control water pumps or monitor feral dog traps, saving time and vehicle wear.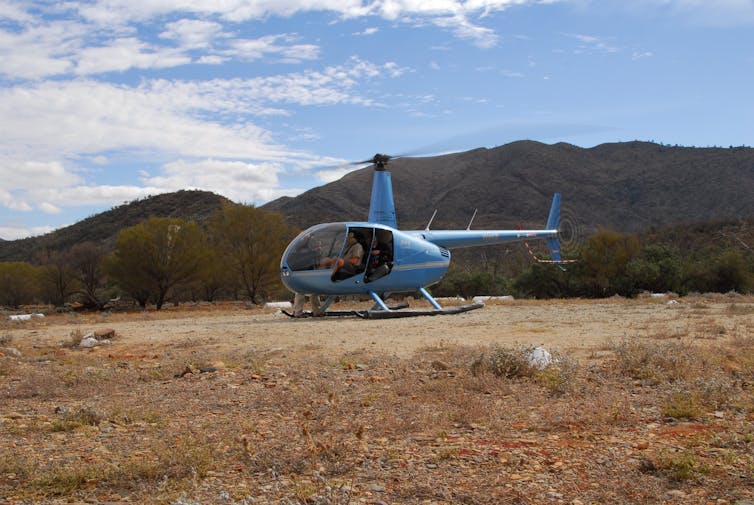 More efficient land management increases the capacity and productivity of the land. The end result is more profitable farms.
Unlike some existing farm automation systems, our technologies are cheap and simple enough for the smallest of family farms to use.
Being able to help family farms is important. It is these farming families that build the heart and soul of our remote communities, through the need for schools, shops, hospitals and other services.
If we can make their lives easier, safer and more productive through better local communications, we stand a chance of improving the long-term financial prosperity of farms
So what started out as a foreign aid project has evolved to incorporate the needs of Australians into its design.