With the season newly underway, Formula 1's struggles are already clear to see. The exorbitant costs of competing, combined with uneven profits is especially hurting the chances of survival for smaller teams. In fact, with only ten teams on the grid – down from 20 in 1989 – 2015 risks being remembered as one of the least contented F1 championships of history.
Maintaining a high level of competition in F1 is crucial for keeping an already dwindling audience. With finances seriously preoccupying most small teams, this poses a major threat to the F1 show – and therefore business. One way of solving this problem is to change the business model so that teams collaborate more and share their resources.
This is quite a different proposition to the one commonly espoused by F1 commentators. Criticism is generally focused on the way that F1 distributes profits – the charge being that this needs to change. But major players such as Bernie Ecclestone have no interest in changing the way things are run, at least in the short term. So, in the meantime, it's important to focus on making F1 more sustainable, despite the poor revenues.
Growing collaboration
Research I've recently conducted with colleagues Santi Furnari and Stefan Haefliger shows how alliances between different companies can be built to successfully share some of the costs inherent in F1. Driver training is one area where this is already being done to good effect.
The big teams benefit from having their proteges gain good experience with smaller ones, and the smaller teams benefit from gaining free talent, which they are sometimes also paid for using.
Many of Red Bull Racing's recent top drivers, for example, have emerged from a successful programme that works with the smaller Italian F1 team Scuderia Toro Rosso to scout and train future drivers. Despite being a smaller outfit, Scuderia Toro Rosso has developed an excellent scouting and training capability funded by Red Bull Racing to make it financially viable. Starting this year, the Scuderia Toro Rosso car will also be powered by a Renault engine, which means that the drivers will be able to train with the same technology they will be using in Red Bull Racing – a steep increase in their learning curve.
Some might dismiss the significance of this because Red Bull Racing and Scuderia Toro Rosso are shared by the same owner, Dietrich Mateschitz. But it is growing in other teams as well: Ferrari is strengthening its collaboration with both Sauber and Manor. These two cars are also powered by Ferrari and provide their drivers with better exposure to the technology they will eventually use if they make it on to Ferrari.
Esteban Gutierrez, for instance, will be a strategic asset this year as a test driver at Ferrari because he has already driven the prancing horse emblazoned engines while at Sauber. Similarly, Jules Bianchi was regarded as having this advantage, while completing his training at Marussia.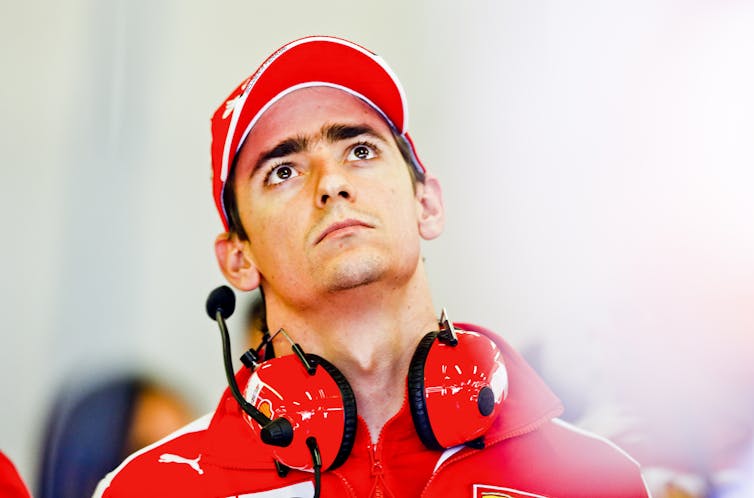 Mercedes too recently paid Force India to have one of its young drivers, Pascal Wehrlein, driving one of the Mercedes-powered Force India cars during official tests. This allowed Mercedes to have one of its protegees testing a F1 car beyond the simulator, without sacrificing the amount of training for its best drivers (Hamilton and Rosberg). Force India benefited financially and it allowed Wehrlein to get to grips with a Mercedes engine before eventually joining the team in the future.
Business benefits
Overall, these complementary business models could be the basis for future win-win situations for both top and minor teams. The set up allows the top team to scout young talent and train them in a way that they can learn faster and better.
Drivers in these training programmes usually accept comparatively lower salaries compared to their market value (Sebastian Vettel, for example, was paid much less at Red Bull Racing, before switching to Ferrari). If junior drivers get their first trial in F1 with minor teams and do not go on to deliver as expected, the top teams funding them will incur relatively minor costs for their performance and reputation. And if young drivers decide not to honour their contractual obligations, the mother-team will be entitled to a release fee.
All in all, with these business models, top teams acquire better drivers, reduce the costs of failure in case they under-perform in F1, save money, and can negotiate the bundling of drivers into the sale of engines or technology to the minor teams as an attractive package. On the other hand, if minor teams prove to have distinctive capabilities in scouting and training drivers, they can become strategic partners for top teams to achieve their ambitious goals, so obtaining higher financial paybacks from their partners either in form of discounts within the engine purchase, or simply revenues for the driver's training, loaning and trade.
This arrangement could be not only a winning strategy for top F1 teams, but also a way to make small teams financially viable, even with the poor level of revenue distribution at present. This kind of cooperation among competitors could be the most effective way for top teams to win races, and smaller teams to stay in the game.